More than half of all candidates have major fears about the job hunt, learn the specific pain points and how recruiters can help.
In a recent study of 1,000 working professionals, CV library found that 55 percent are scared of key elements of the job hunt.
While seeking new employment may always entail some level of pressure and anxiety, hiring teams can boost the candidate experience and better evaluate applicants by identifying common pain points and doing their best to alleviate unnecessary tension.
To help you out, this article will reveal the five most stressful parts of the recruitment process, with simple tips for making candidates feel at ease to perform their best.
1) Being rejected…
For over half of those surveyed (55 percent), being rejected for a job they really wanted is what scares them the most. Of course, no one likes rejection, especially if they were excited about working for you. But, it's sadly part of the hiring game.
As a recruitment professional, you should be well adept at letting people know whether they were successful or not with a professional rejection letter. If it's the latter, make sure you always give constructive feedback, so your candidate can learn from the experience.
What's more, doing so ensures that they're left with a positive view of you and your company, helping to boost your employer brand at the same time.
2) Attending interviews…
Our research found that 42 percent of professionals fear attending interviews. Again, this is only natural. Yet, it's still important to keep this fact in mind. After all, someone who appears extremely nervous at an interview may not be showing their full potential.
Help your candidates feel at ease by giving them as much information before the interview as possible. Make sure it's clear where they need to go, who they're meeting with, and what they need to wear and bring.
On the day of the interview, welcome them into your workplace and offer them a hot or cold drink. Anything you can do to make them feel comfortable will ensure that the interview is as productive as possible.
3) Completing an interview test or task…
In addition to the above, a further four in 10 (40 percent) worry about having to complete a test or task during an interview.
However, don't let this put you off having this as a requirement. For some jobs, you need to understand your candidate's skills through practical tests during the interview.
Just be sure to not make the task too esoteric. Ask yourself if it's reasonable for a person to be able to perform this task before having worked at your company as you don't want to put them off or make them question their abilities.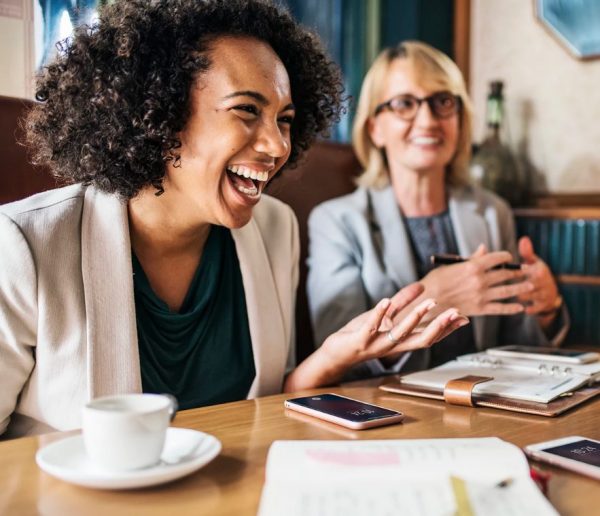 4) Speaking to recruiters on the phone…
Interestingly, we found that one-third (35 percent) of job hunters worry about having to speak to recruiters on the phone. So, be conscious of this when you're calling candidates.
It might sound silly, especially as you call different people every day as part of your job, but some individuals find speaking to potential employers daunting.
Again, make them feel at ease by giving them a good overview of the role and don't go in with any hard-hitting questions too early on.
If you get the sense that they're nervous or don't want to talk right now, suggest that you call back and conduct a phone interview at a time that's more suitable for them.
5) Video interviews…
Finally, we found that a further 34 percent are scared of video interviews. But don't let this put you off organizing them! There are many benefits of video interviews and they're great for speeding up your recruitment process.
Instead, reassure candidates that this is a great opportunity for each party to find out more about one another, before coming in and meeting face to face.
Make sure they understand how to use the technology and remind them that the format will be just the same as a normal interview.
***
Overall, it's clear that there's a number of elements that could be holding candidates back during the recruitment process. As a hiring professional, it's your job to make these individuals feel at ease, especially if you want to find the best talent for your roles.
Follow our advice above and take these insights on board, and you'll stand a better chance of boosting your hiring efforts.