The secret to managing your recruitment agencies isn't really a secret at all; it takes one thing… Communication! It's subjective and means different things to different people. I have observed the best and worst recruitment processes so I've created a definitive guide on the best methods for managing recruitment agencies.

Selecting a Recruitment Agency
Up until relatively recently there were no tools that offered you the ability to see performance based data on recruitment agencies. Choosing a good recruiter is difficult if the only 'data' you have is a sales pitch.
Pick specialists in the industry for your niche positions and let the general agencies handle the more entry level/commercial roles. Data driven recruitment marketplaces – coupled with an abundance of recommendations relevant to your industry – have taken the stress out of agency selection for you, so take advantage of them.
Recruitment Budget
No company wants to rely on third party agencies to provide them with all of their talent, because that would be budget busting. Decide how much you can realistically afford to spend on agency recruitment and negotiate with them. They are far more likely to take a lower fee if you can provide volume hires or exclusivity on the roles. Alternatively why not use a recruitment marketplace like SmartRecruiters Recruiter Marketplace (US) or TalentPuzzle (UK)? Recruitment marketplaces allow you to engage with performance rated agencies and you can dictate the terms and the fee.
Salaries & Recruitment Agency Fees
There is a strong relationship between the agency fee you are willing to pay and getting the best talent through the door. Recruiters are in the business of selling candidates and keeping abreast of the market rates for their only commodity. When it comes to those hard to fill technical roles or specialist positions companies need to be competitive. The best candidates have options and more than one agency working for them.
Let me illustrate:
Martin is an IT consultant at a specialist IT agency. He got engaged on a role for a PHP Developer in London, the fee is 15% and the salary is competitive. He gets started straight away. A few days later a similar PHP Developer role is posted, but at 18% by a different company. If Martin prioritizes his bottom line he will push his best candidates with the second client as the fee will be bigger. The ones that don't make the cut go forward for the first role
The moral of the story is: if you have technical or specialist hard to fill roles (Ruby Developer, Offshore Drill Technician, Production and Manufacturing Engineer, etc.) then you need to make the salary and the recruitment fee competitive. If you don't your competitors will and you'll lose out. All is fair in the war for talent!
The Best Results from a Recruiting Agency
The secret is communication and I cannot stress this enough. If you are going to assign a third party recruiter, please set clear expectations. I looked at our successfully filled vacancies (2013-14) and ranked each opportunity based on the level of communication. The result showed that 88% of the successfully placed opportunities had good input from the client throughout the application process compared to a 9% fill rate for those that didn't communicate with the recruiters at all.
'But why do I need to talk to them, they have the job description?'
If you really want to get this role filled then the agencies need to know what you are looking for and what your idea of a good 'cultural fit' is. If you let the job description do the talking and you get five CV's and none of them are a 'good fit', you have no-one to blame but yourself. Chances are those candidates match the job description (almost) perfectly but not the company or department. Good communication from the hiring manager will iron that out straight away.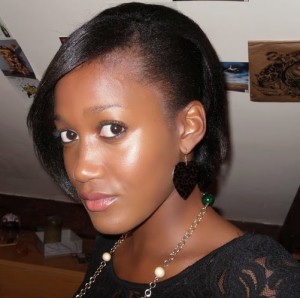 Imriel Morgan is the Customer Success Executive at TalentPuzzle. Imriel handles all key account management at Talentpuzzle as well as curating all the content for the TalentPuzzle blog and community.  The TalentPuzzle Recruitment Marketplace ensures employers connect with the best Recruitment Agencies for their vacancies based on performance ratings and reviews. Photo Credit
SmartRecruiters is the only hiring platform that managers and candidates love. Platform includes recruitment agency management. Recruitment agencies, join here.