A job post is useless if no one sees it.  The 'job search,' as the term implies, requires that talent searches for jobs based on criteria such as company, job title, location, and more. To ensure that your job posting ranks high among search results for these relevant keywords, you need an SEO optimized job posting. Think of your job ad as a marketing landing page and you want to generate leads and in our case candidates. Whether you are creating a job post manually or using a job posting software, optimizing the job posting for search engines is done in two parts: on-page and off-page.
On-page optimization is where SEO lives and breathes. The four on-page aspects of a given web page that influence search engine ranking are meta title, URL, <h1> tag, and body text.
On-page SEO Optimized Job Posting
1. Meta Title – The meta title is what appears at the very top of the user's web browser. Search engines also use the meta title as the heading for its search results. Be sure to add your company and open job position in an attractive tagline under 70 characters.  In the example below, when someone searches for the company name ('Great Dane') and most basic job credential ('cdl driver' a.k.a.commercial driver's license driver), the top organic hit jobseekers find is an up to date job opening with the company name, job title, and meta description detailing the company: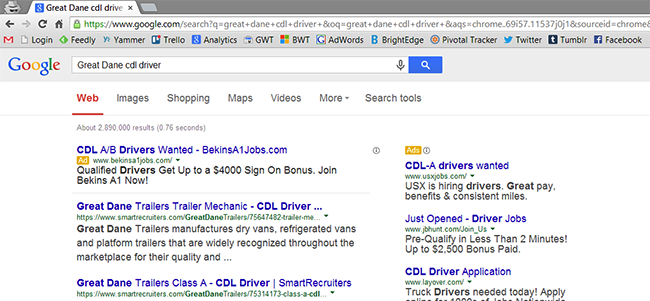 2. URL – A recommended targeted URL structure is using a detailed job position. Best practices is using dashes and not underscores. URLs describe a site or page to visitors and search engines. Keeping them relevant, compelling, and accurate is the key to ranking well. Notice how this job ad URL gives the company name and job title:


3. H1 – Most of the time this can be the same as the title. HTML <h1> tags are pretty important as they are meant to be the header of what the job posting is about. Every page should have 1 and only 1 <h1> tag, and it should definitely contain your open position. This generally indicates the position, industry and is where most people look first when they're trying to figure out what the page is about.
 4. Body Text – Your body should be around 500 words mentioning your open position, industry and location several times. The body text typically contains all of the page's content, company description, job description, qualifications and additional information. Search engines look at the content within the body text to assign the uniqueness and relevance of that content. If you don't have enough words, search engines may treat pages with thin content as a "low quality" page which could hurt your rank position.
Off-page SEO Optimized Job Posting
Off-page optimization will not only help your job posting rank higher but drive traffic from outside sources. Your off-page effort will help notify search engine spiders that your page is live, indexed, and ready to move up search results. There are two important ways to optimize off-page:
5. Social Signals – Social media allows search engines to see what is trending.  Social media has multiplied the rate of link creation, and with each link created the search engines take notice.
"Social shares – retweets, +1s and likes – are the SEO currency of the common internet user," says David Smooke, SmartRecruiters Director of Social Media. "Strong social signals are essential to a quick page 1 ranking."
You should definitely share your job openings on social media sites such as Twitter, Facebook, Google+ and LinkedIn from employee and company accounts.
6. Backlinks – The number and quality of backlinks that a page has is considered to be one of, if not the most, important factor in determining how well a page can rank for a target keyword. Creating related backlinks to your job posting can be done by posting to free job boards, relevant niche job boards, and your own career website.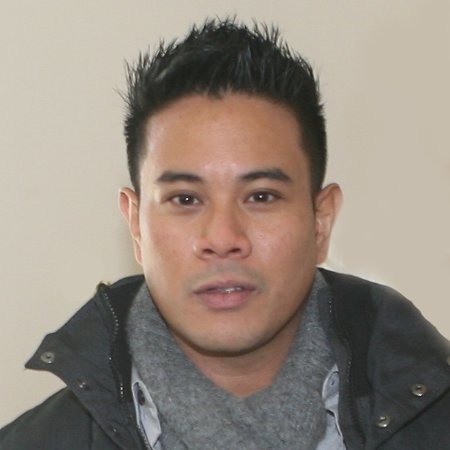 There you have it, the 6 essentials to an SEO optimize job ad: meta title, URL, <h1> tag, body text, social signals, and backlinks. You can do it all yourself, or post your next job through SmartRecruiters, and we'll do the on-page and off-page SEO optimized for you.
Paul Andre de Vera is the Director of SEO at SmartRecruiters. Can you guess what he optimized this post for? 🙂