Safeguarding your company against high levels of employee churn is a twofold process. First of all, you need to know your organization's turnover rate. Secondly, you need to know what steps can be taken to keep it at a minimum.
Understanding turnover rate is essential to creating a talent acquisition and retention strategy that allows you to be proactive in sourcing and hiring and helps you avoid scrambling for talent at the last minute.

Naively believing that your employees will stay with you until they retire will land you in hot water. With the average turnover rate across all industries being 17.8 percent, you need to understand what turnover rate is, what your organization's turnover rate is, and how you can reduce it. In this post, we'll show you how to do just that.
What Is Turnover Rate?
Employee turnover rate is the percentage of employees who leave an organization or company during a determined time frame. Employees who voluntarily left, were let go, or fired are often included in employee turnover rate, however, internal transfers and promotions usually aren't included in the calculation.
How to Calculate Employee Turnover Rate?

Employee turnover rate is calculated as follows:
Find the dividend, which is the total number of employees that left your organization during a specified period of time (month, quarter, year, etc.)
Find the divisor, which is the average number of employees in your organization at the beginning and end of the period.
Divide the dividend by the divisor to find the quotient
Multiply the quotient by 100 to calculate your company's employee turnover rate.
Alternatively, simply use the calculator provided below.
---
---
How to Analyze Your Employee Turnover Rate
Employee turnover rate can be an insightful metric. If your company sports a low turnover rate it can mean that your company has a good work environment and that employees are happy. A high employee turnover rate can mean that there are problems in your hiring process and office environment.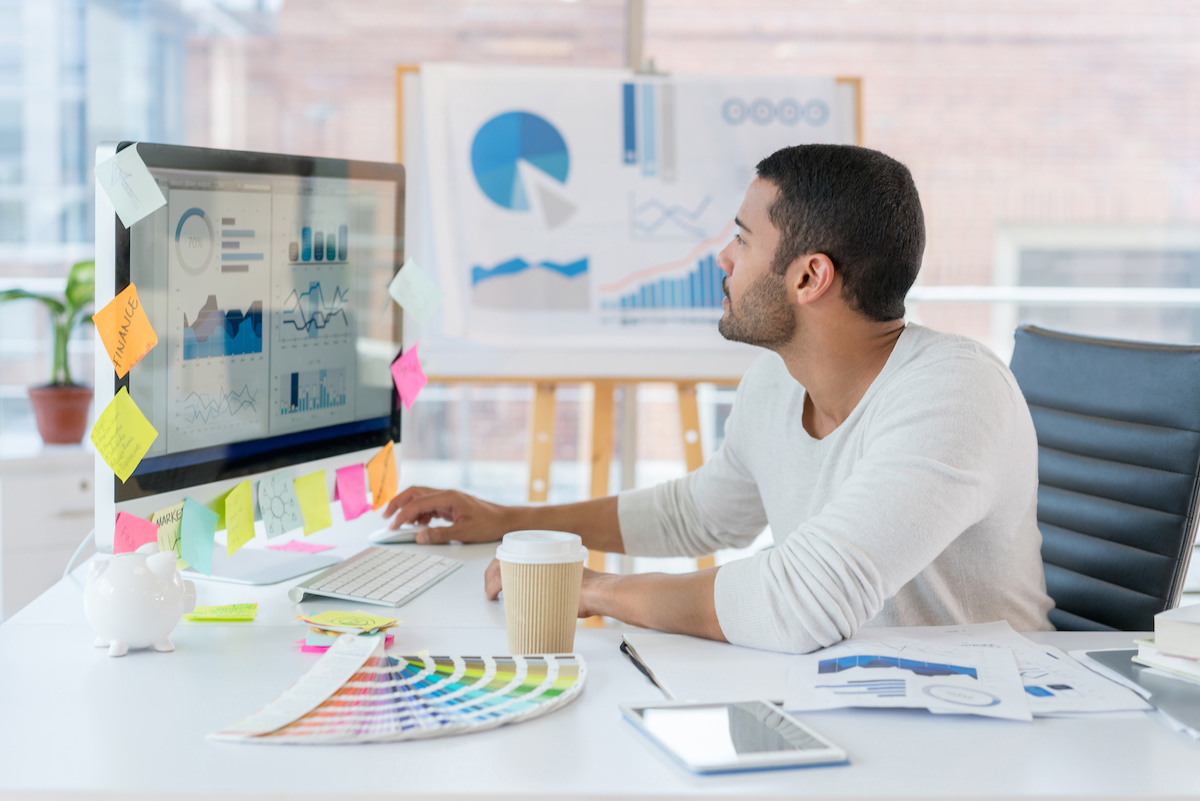 Compare: Once you have determined your organization's turnover rate it's useful to compare it to averages. While the nationwide, non-industry specific number is 17.8%, you should look into location and industry-specific averages to gain further insight into where your organization sits within the range. For example, software had the highest turnover rate of any sector in 2017, coming in at a whopping 13.2%.
The DSP approach: The DSP approach refers to department, supervisor, position approach. If any of these three umbrellas see a large turnover rate it's worth assessing if there is anything that can be done to improve employee turnover rates.
Reasons for termination: Look into why employees said they were leaving the organization, if a pattern emerges that can be a good way to access and address the reason for a high turnover rate.
Utilize data to seek out trends: Most employers have ready access to a wealth of data on their employees. Information like age, tenure, and average salary can be analyzed across the company to see if there are trends in the turnover rate.
How to Reduce Employee Turnover Rate
Finding, training, and onboarding new employees is time-intensive and costly. Finding a solution to reduce employee turnover is essential to maximizing employee ROI. Still not convinced? With the average cost-per -hire sitting at $4,129, and the average turnover rate being 17.8%. A company of 100 will need to spend roughly $73,000 to keep their organization staffed.
Hire the right people: Clearly defining the role and making sure the applicant is not just a fit for the job but also the team.
Up-to-date compensation and benefits: Today employers offer competitive benefits as well as a wealth of new benefits. Failing to stay up-to-date on these job factors is asking for employees to leave for better opportunities.
Encourage prosocial company culture: Celebrating employees, gamifying work, and expressing gratitude for a job well done makes employees feel at home, making them less likely to leave.
Allow for flexibility: Employees' lives are complicated. Allowing for flexibility makes it possible for employees to get their work done, but somewhat on their own schedules. If you don't offer some flexibility chances are another company will. People with pets and families greatly value work flexibility.
Engagement is king: Unengaged employees leave companies. Tracking employee engagement as well as taking steps to keep employees engaged is vital in retaining employees. Disengagement is also expensive, costing between $450 and $500 billion annually.
Show upward trajectory: Employees want to work at a company where they can see a future as well as upwards movement. Show employees a clear career path at the company. Hiring from within and utilize an applicant tracking system that allows for internal mobility.
Emerging Methods of Minimizing Employee Turnover Rate and Why Turnover Employees Are Not a Lost Cause
In the past, we have seen employees leave companies without ever looking back, or at least that's what we thought. However, it seems as if employers are looking into ways to draw on the talent pool of ex-employees stemming from the realization of the benefits that come with engaging alumni talent.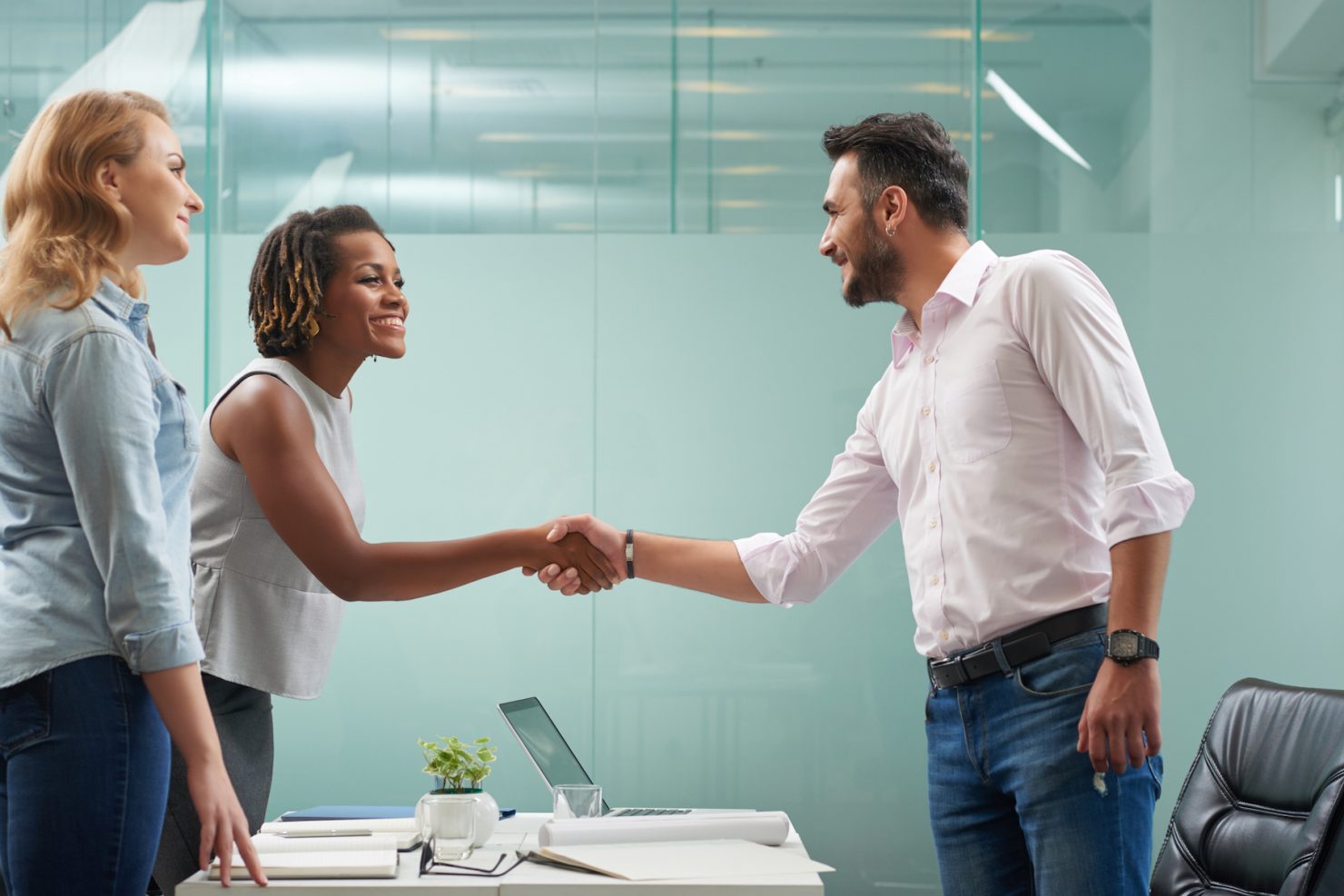 Every organization strives to hire the best talent out there. But with high turnover rates in the industry, it seems as if finding new talent as good as the last is a game of diminishing returns. James Sinclair of Enterprise Alumni has extensively researched the ROI of hiring alumni or "boomerang hires."
Boomerang hires have a 44% higher retention rate over 3 years than outside hires. Setting up an Alumni program can be a fantastic way to get ahead of the inevitable turnover rate at every company. Making it clear that employees can come back to the organization after leaving, and maintain ing channels of communication with alumni employees is a great way to transition your hiring response/ process to turnover from reactive to proactive.
Final Thoughts
While it can seem like a massive task to tackle, look into, and analyze employee turnover rate— the fact of the matter is that you can't afford not to.
Hiring new employees is expensive and resource intensive. And most employers set themselves up for a lack of hiring success by responding to turnover in a reactive manner.
Coming up with a plan to combat employee churn allows you to take your organization from being reactive to proactive. By analyzing your turnover rate and identifying its causes you can work to minimize gaps in your company's staffing and effectively plan for the future.
---
Find out more about how SmartRecruiters can help you reduce turnover rate by hiring the right people the first-time-round by scheduling a demo today!