A few weeks ago, SmartRecruiters announced the launch of the new Marketplace on our hiring platform. We built a marketplace for all the recruiting services that we offer to our customers – including job postings, candidate assessments, and more. We also shared our vision that in a data-driven world, employers should know the value they will gain before spending their recruiting budgets.
Today, we are taking a big step towards that vision by introducing our new Vendor Reviews feature. Now you will be able to read and write reviews for the recruiting services that you have used in SmartRecruiters.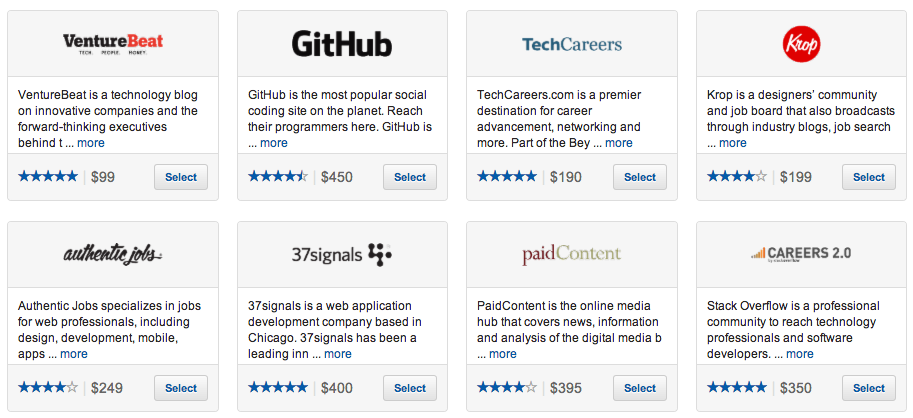 If you ever find yourself hiring for a position and debating which job boards to post to, we want to help make that decision easier by showing you what others did in similar situations. Then you can return the favor and share with others how your decisions panned out. Let's face it – we all have the common goal of finding the best candidates in the shortest time for the least money possible. Wouldn't a little advice be useful? We think community collaboration can be the answer.
Vendor Reviews
When you're in the store, on the job posting page, or anywhere else where our recruiting services are on display, you'll now see a star rating associated with all of our vendors. This rating represents an average of the user reviews for that vendor. Clicking on this rating will then take you to the reviews tab on the vendor's details page, where you can read through the full list of user reviews. The list is sorted with the newest reviews first down to the oldest reviews.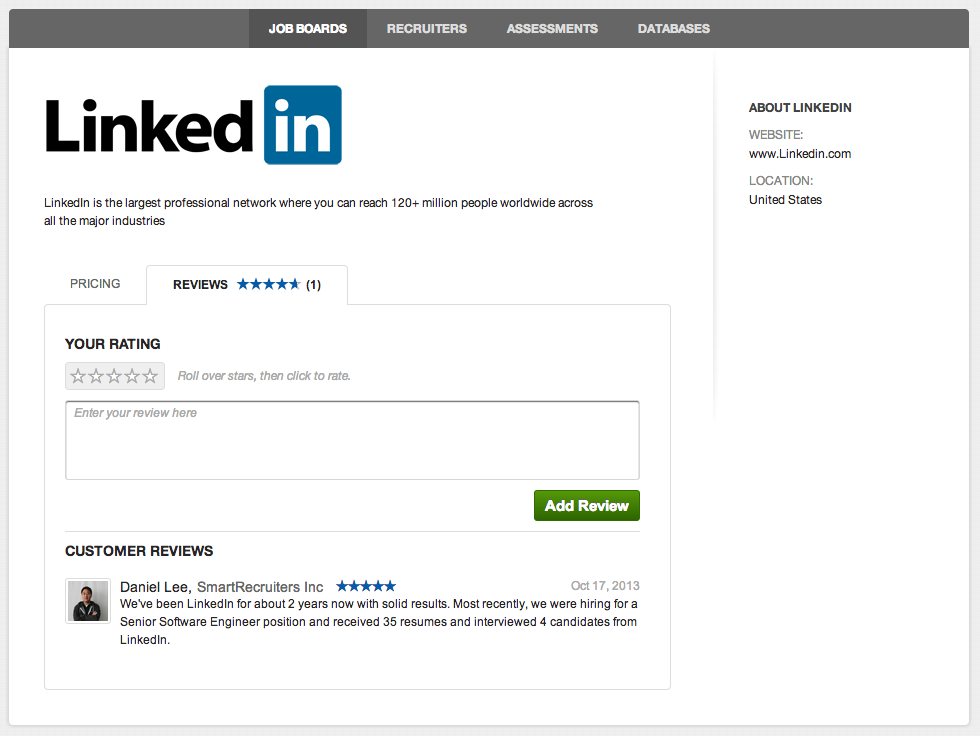 Here, you can also write your own review based on your own experience using the recruiting services. Just select a star rating, from a scale of 1 to 5, and provide a few comments on why you chose the rating. You can always edit or delete your review after it is posted, and at this time, you can only leave one review per vendor.
This feature is another example of how we're trying to deliver value to our users based on all the activity happening on our platform. We are believers in transparency and think it will help clear some of the decision hurdles we all face during the recruiting process. If you're currently a SmartRecruiters user and have used one of our recruiting services recently, please help us jump start this effort by leaving a review or two. For any reviews that require attention or general feedback on the feature, please visit our Customer Community.