Much has been said (and to my chagrin), about recruiters who are money hungry, blood sucking, pieces of …well you get the point. I would like to believe that recruiters love what they do and genuinely look out for the best interest of their candidates. After all, we're all in this business to better the careers and quality of lives of people, right? A little money earned by recruiters doesn't hurt either….but…wait for it…wait for it…It's not the end all be all for some of us. We as recruiters are looked at to advise, inform, coach, network and sometimes lend a sympathetic ear to candidates. This, my friends, is absolutely, without question why YOUR RECRUITER BRANDING MATTERS!
So what's the big deal?! Why does our recruiter branding matter? Well for one, IT MATTERS because it's not just a reflection of yourself, but a reflection of the company you're working for! IT MATTERS because YOU are the extension of the employer brand of your organization.  IT MATTERS because it will help you build stronger professional relationships. IT MATTERS because it builds your credibility. IT MATTERS because you want jobseekers to want to work with you.
People will know if you truly love and have a passion for what you're doing. This is the foundation of your brand.  Once you have mastered recruiting and have the love and passion for it, then DO YOU! Let your personality shine! Being an introvert in this business will NOT work.
After a candidate phone call or email, when they inevitably check you out online, you want them to see: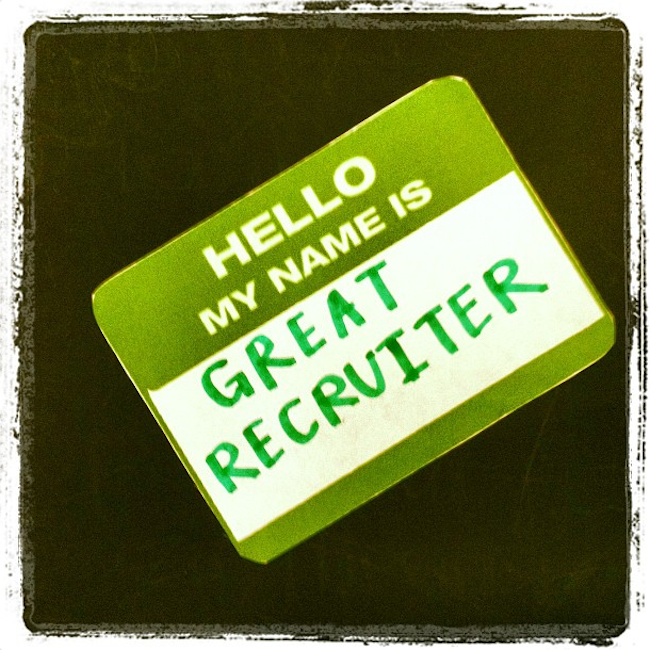 Here are 10 Tips to Build Your Recruiter Branding…
1. Don't be afraid to let people know how passionate you are and how much you love what you do!
2. Be a Rock Star at what you do!  Nothing's worse than a good BS'er who can't deliver the goods.
3. Be transparent to the point where they know enough to be intrigued by you. Let your personality be known.
4. Don't be afraid to share with people what you love and have a passion outside of your profession. I like to call this a "Fun Factor." EVERYONE NEEDS THIS!
5. Be hungry for information and learn from others on an everyday basis.  Read, read, read…stay relevant and up to date in your industry.
6. Don't be afraid to ask others, especially leaders, experts and influencers in your industry for help. Collaborate with other departments.
7. Take what you've learned from others and form your own style. This is what sets you apart from other recruiters.
8. ALWAYS be willing to help candidates and fellow recruiters out if they come to you for advice or help. This is part of how you build your credibility.
9. DO USE SOCIAL MEDIA to leverage all of the above. LinkedIn, Twitter, Facebook, Pinterest, Instagram, Blogs, etc.  I'm sorry to burst your bubble, but the #1 rule of Social Media is NOT gawking at or….ahem, stalking others profiles. It's about ENGAGING others.  If you don't do this, YOU HAVE FAILED. Twitter is a great way to build credibility in the chats that are conducted such as #JobHuntChat J (Shameless plug).
10. Last but not least, stay humble and BE RAD!!
Your recruiter branding nowadays is vital to your career and very important when it comes to employer branding. You're the front lines of your company and having an awesome recruiter branding just makes for good, smart business. If you haven't already, do yourself a favor and step your recruiter brand game up!  IT MATTERS!!! It really does! The Rad Recruiter…..OUT!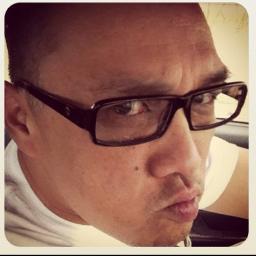 Mike Chuidian ( i.e. The Rad Recruiter) is a self proclaimed Social Media junkie, sneaker addict and a Hip Hop DJ with an infinite love for recruiting. Hailing from Orange County, he is Chief Culture Officer / Sr. Technical Recruiter for Systems Alliance Inc in Baltimore, MD, and an avid surf nut.