All your candidates
in one place.
Manage your candidate lifecycle from applicant to interview to hire.
All candidates in one place
All candidates from all sources in one place. From career page to job boards to social referrals.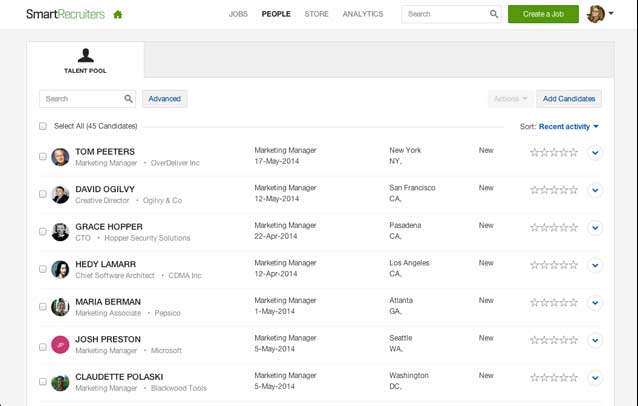 Complete applicant tracking
Provide a compliant audit trail of the entire applicant history.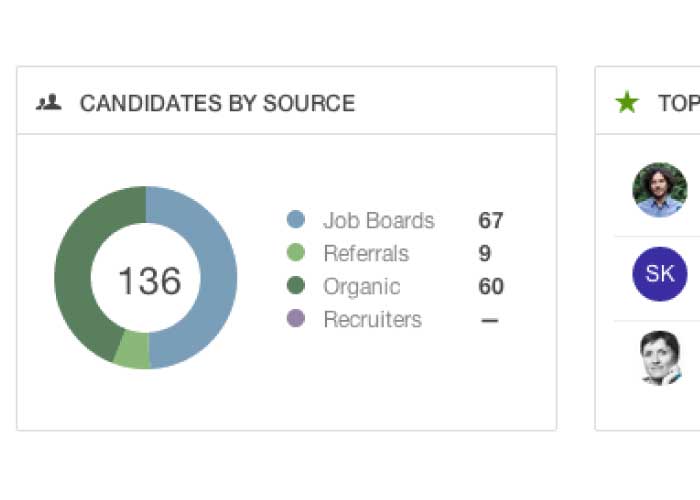 Interview scheduling
Schedule interviews with multiple people and share calendar invites to all parties.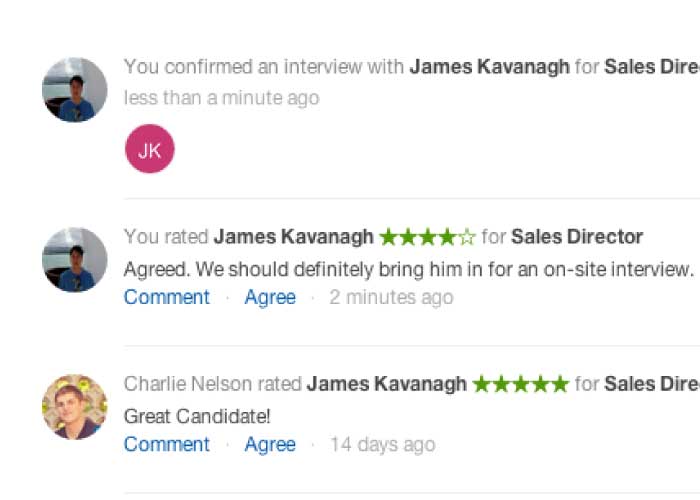 Interview scorecard.
Add job specific criteria for teams to evaluate candidates. Easily compare candidates based on structured interview feedback for better hiring decisions.
» Learn more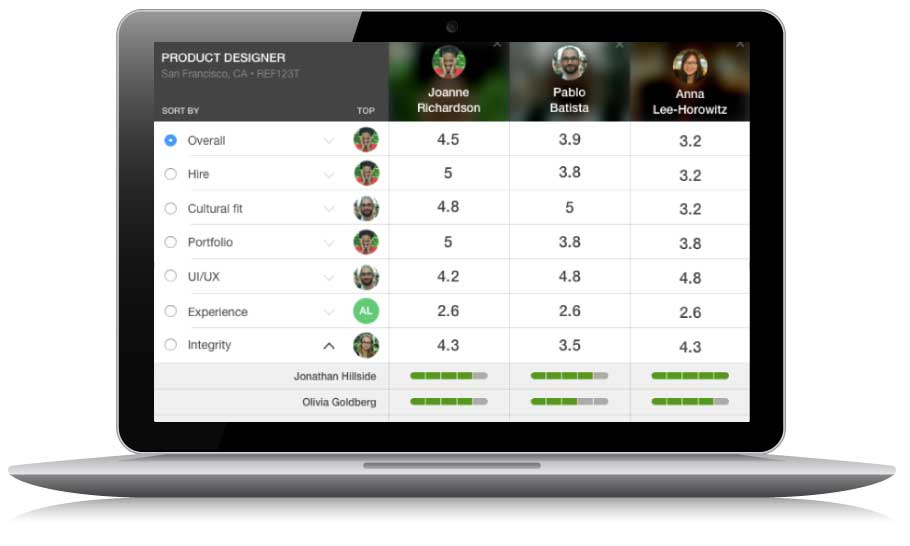 Improved tagging.
Click on a tag to view all candidates with that tag. Get instant access to more relevant candidates. Build real-time, ad hoc talent pools.
» Learn more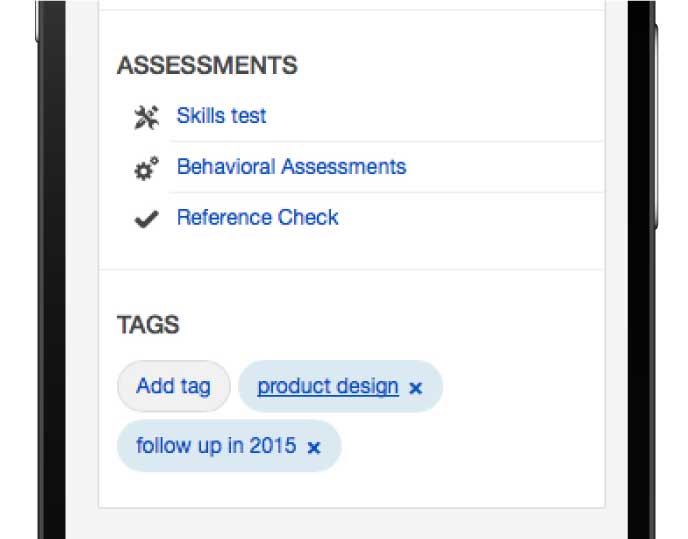 Single Candidate Profile
View the complete and accurate history of a candidate's relationship with your company. See all positions a candidate has applied to, including past ratings and full profile information.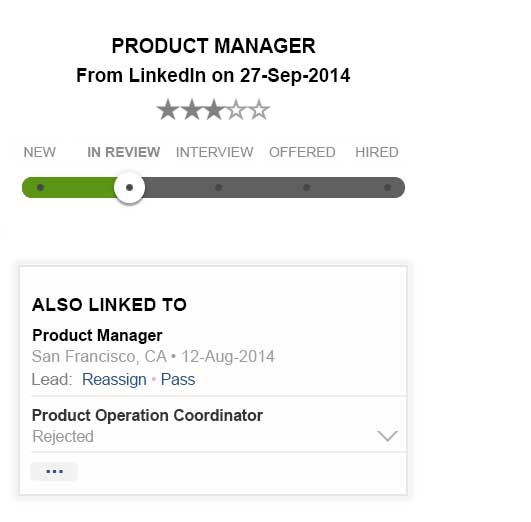 Custom hiring process
An easy, beautiful way to configure a hiring process that works for you
Customize your hiring process to reflect your company's unique workflows. Easily configure up to five steps within existing stages using drag-and-drop tools, and track your candidates at a much more granular level. Even better? Customization is smart - all changes made will be reflected in your analytics.
» Learn more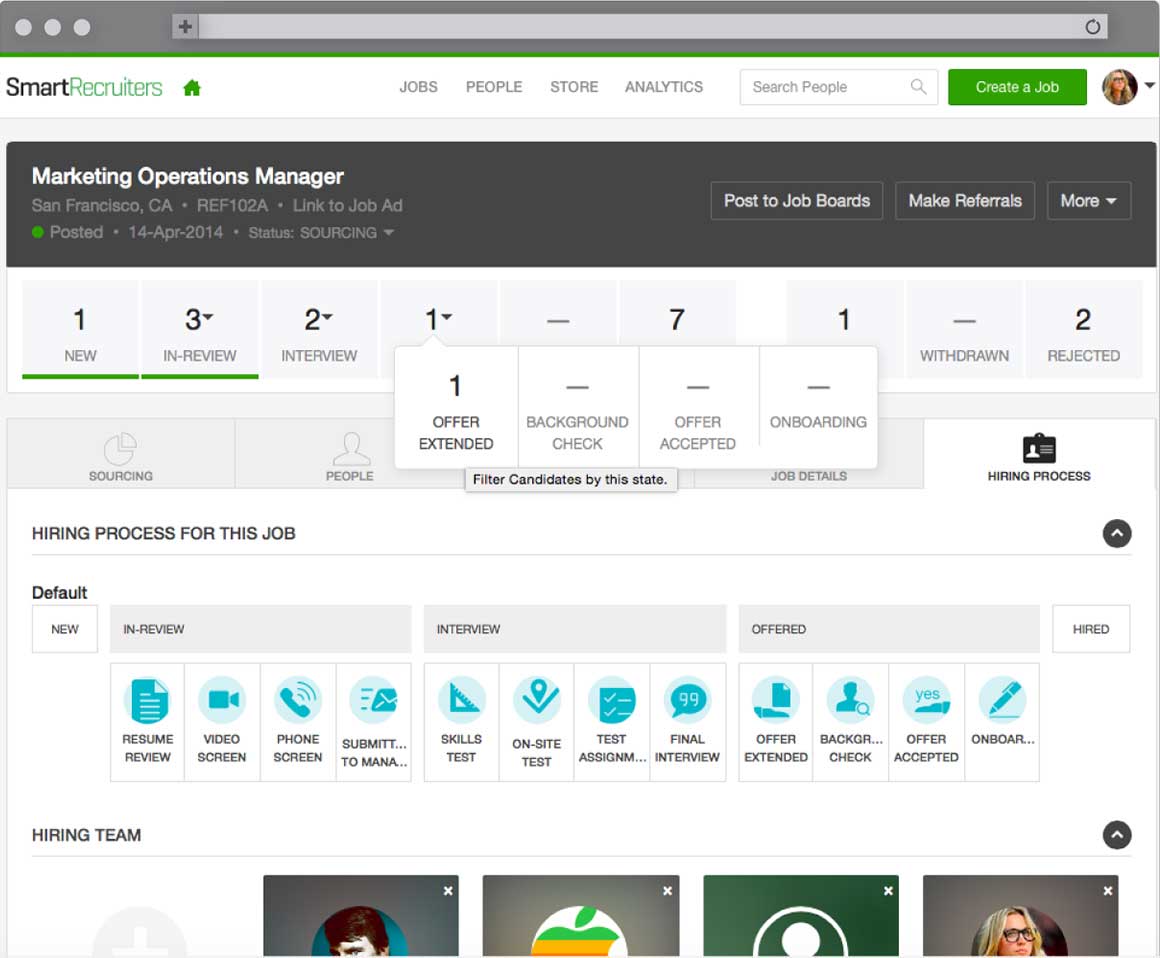 Job notes
Easily create and access internal notes on jobs
Create or edit notes to store more information about jobs. Notes are now easily searchable on the job list page.
» Learn more