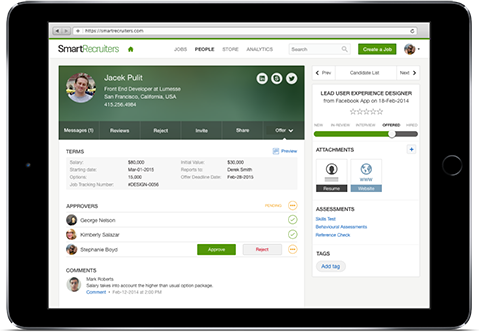 Collaborative Hiring
Work together to hire the very best people.
Getting stakeholders to collaborate can be a challenge. Good news – the SmartRecruiters TA Platform is built for the way people actually work. If they can buy a book or book a flight online, they can easily use SmartRecruiters. It provides a natural, collaborative experience for hiring managers and recruiters alike, on their laptops and on their phones.
Play Overview
Get a Demo
Get Your Hiring Teams to Work Together
Stimulate, manage and track all communication within your teams. A personalized talent feed called the HireLoop keeps people alert to all hiring activity relevant to them. They can comment on ratings, @mention colleagues, jot private notes, and more. Email alerts and a native phone app allow everyone to collaborate on the go.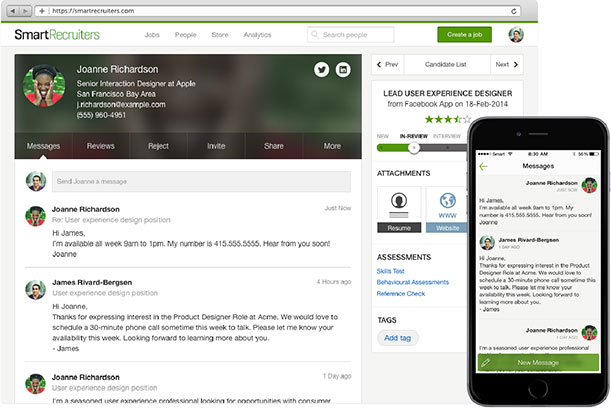 Consolidate Candidate Communication
All communication with candidates is centrally stored in SmartRecruiters, including all email correspondence and LinkedIn InMails. Access all messages for the full history of candidate communication.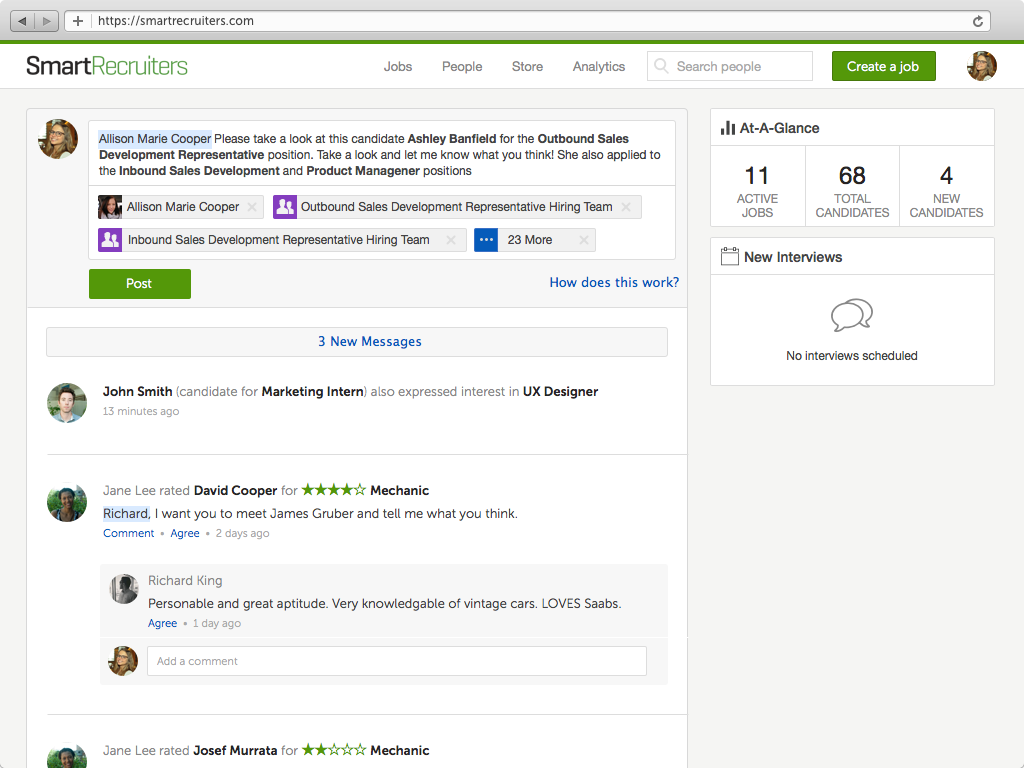 Streamline Interview Management at Scale
Intuitive and in-depth interview scheduling is completely integrated with your mail and calendar system. Add job-specific criteria for structured evaluations and easily compare candidates for data-driven hiring decisions.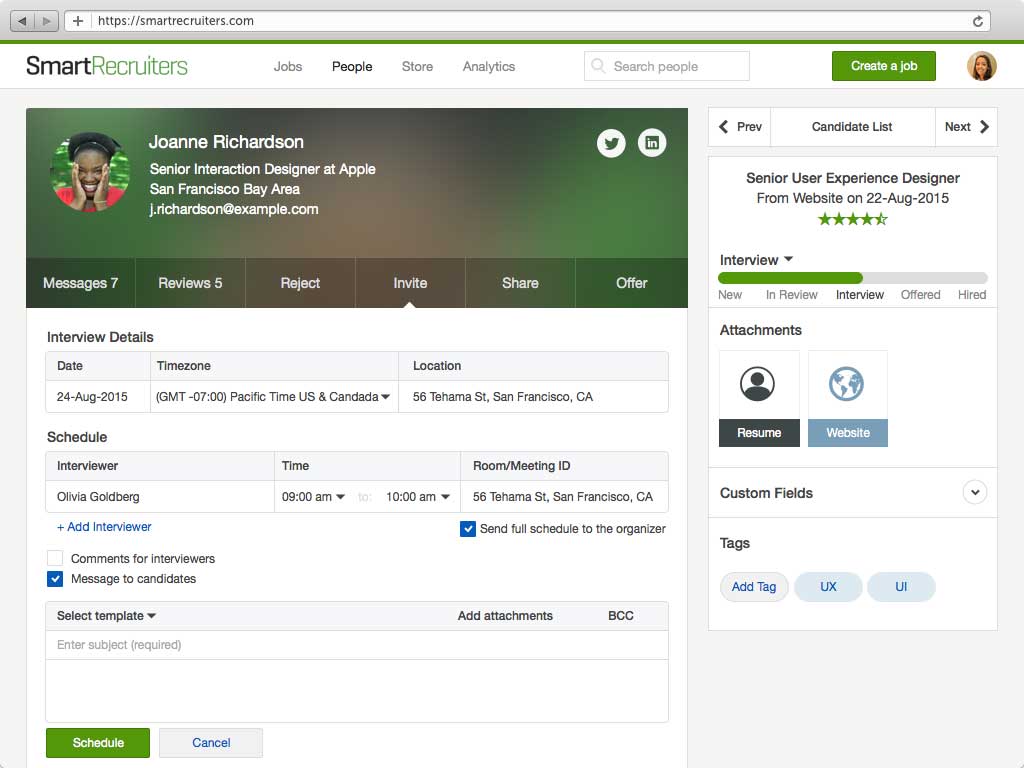 Integrate Testing & Assessments into the Process
Evaluate candidate aptitude with a variety of skills tests and reference & background checks to determine job and cultural fit. Assign on-demand assessments for each appropriate stage of your hiring processes.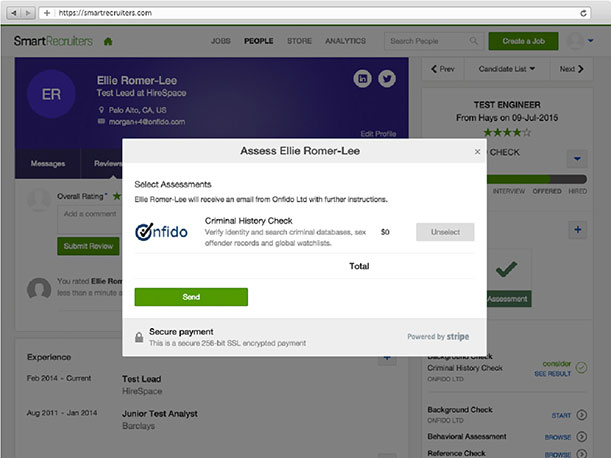 Close Quickly & Effectively
Manage all your offers within SmartRecruiters. Easily create offers, secure approval for them, track their status, and send them to candidates. Then integrate accepted offers to HRIS & onboarding systems.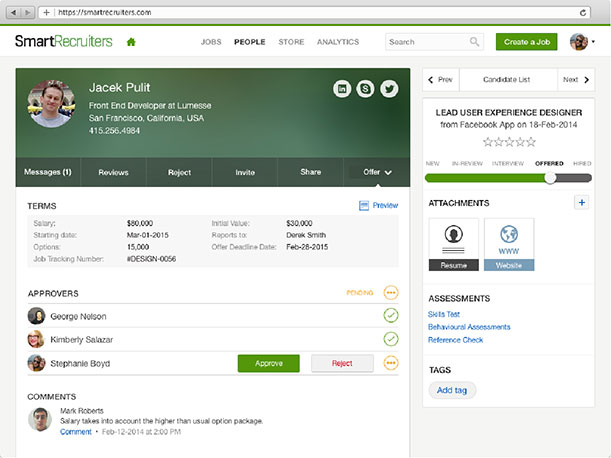 Do It All On Your Phone
Improve hiring team engagement with the mobile hiring app. Manage your entire hiring process on the go. Make referrals, schedule interviews, review and rate candidates, collaborate with your team on your phone or tablet.