Engage your hiring teams, naturally.
Easy to use. Period.
Built for the way your hiring managers and recruiters work. Get up and running in minutes.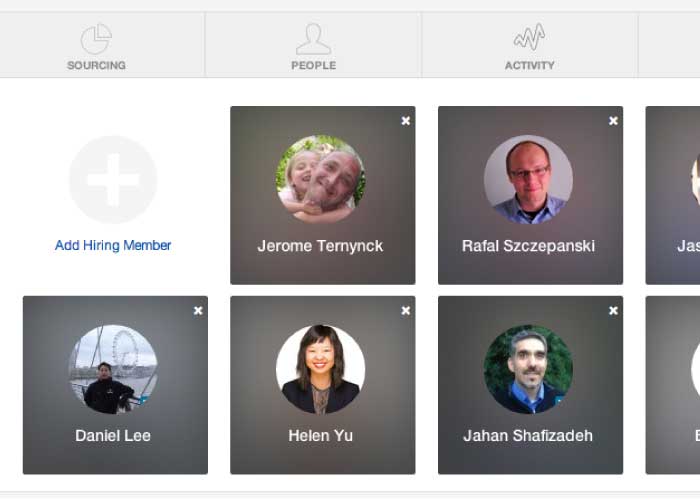 Personalized hiring feed
Get a social news feed on all your hiring activities. Subscribe to email alerts.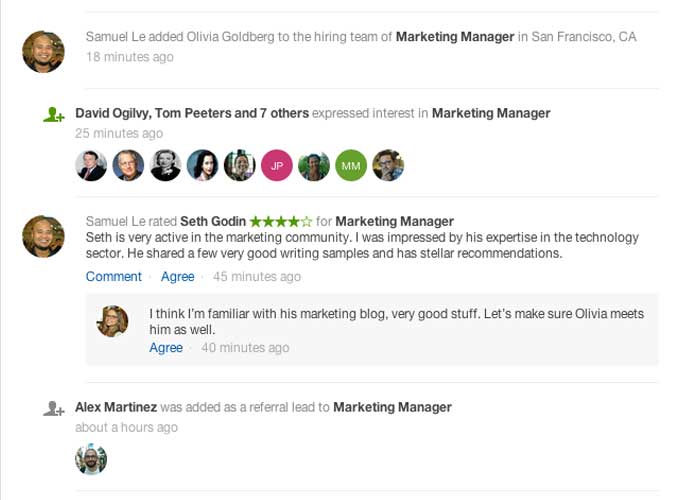 Collaborative feedback
Hiring is a team effort. Share ratings and feedback. Make the right hire.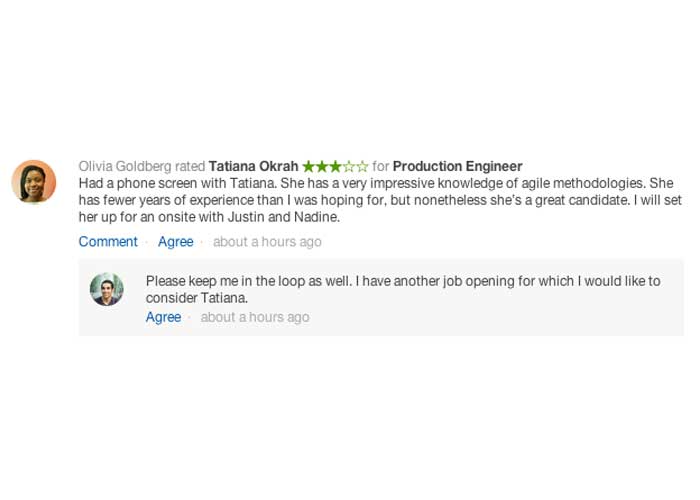 Hiring team roles
Enable your hiring teams to make the best hires possible by providing them with the right level of information on jobs and candidates. Manage who can see and share sensitive data.
Assign users to one of five different roles: Executive, Hiring Manager, Recruiter, Coordinator or Interviewer. Based on the role, each user has access to specific information according to their involvement in the hiring process.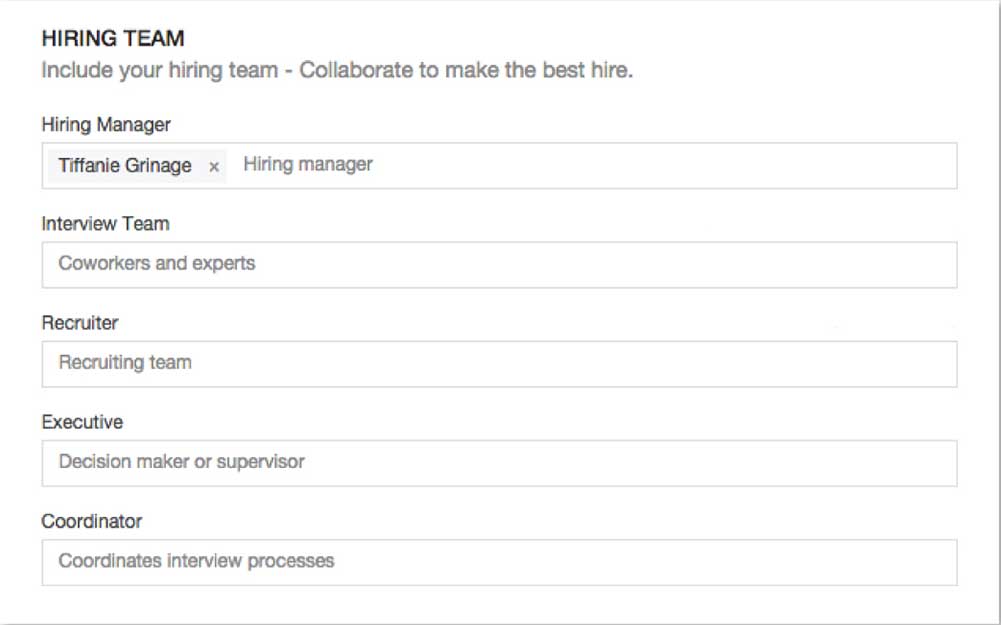 Restricted user
Manage which users can post jobs and spend money in the SmartRecruiters store.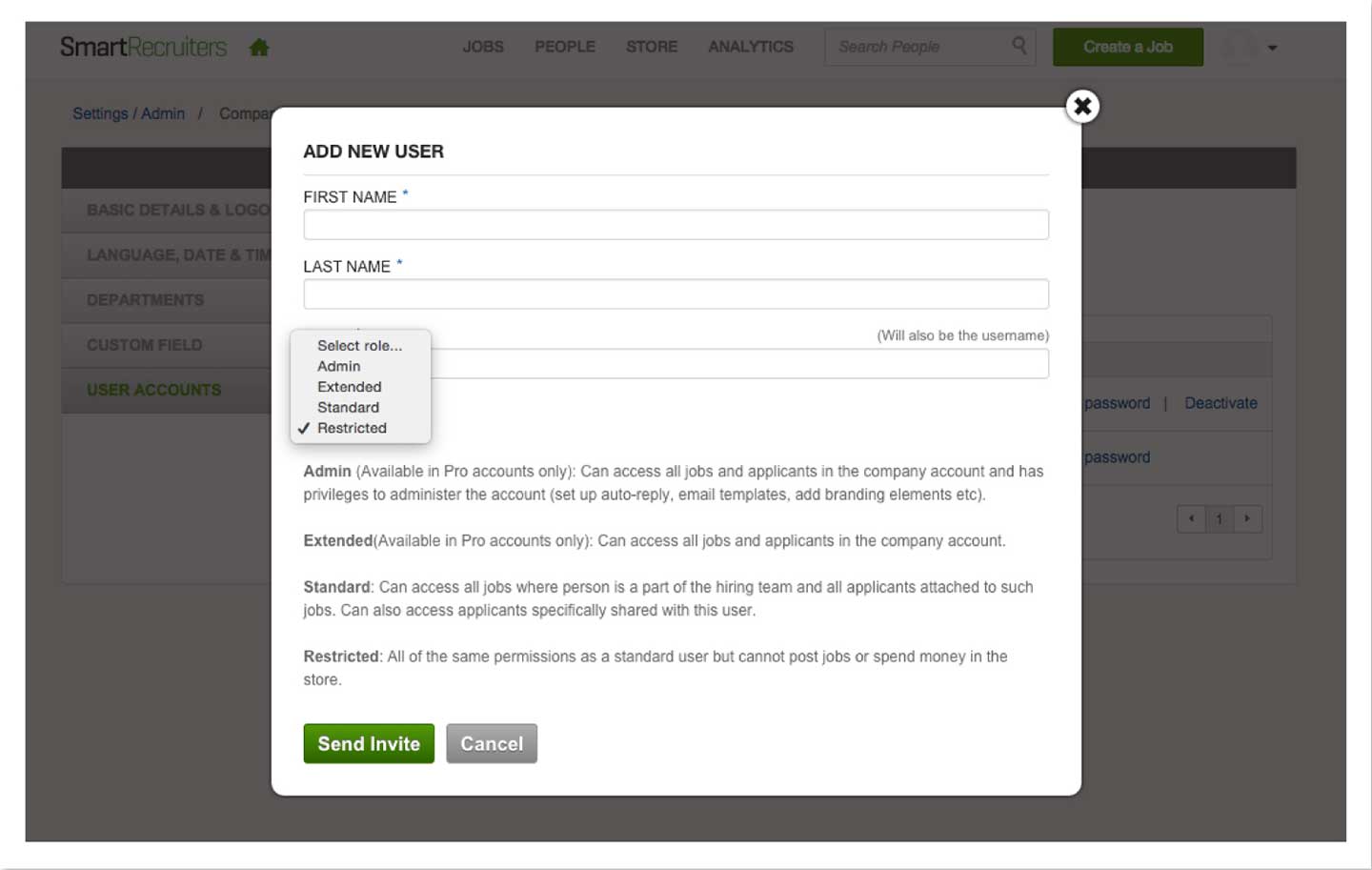 Screening Questions
Customize a set* of screening questions to meet your hiring needs. Screen candidates for specific skill sets, qualities or other attributes. Choose from a library of EEO and OFCCP compliant questions or, create your own. You can even create screening question sets for specific jobs or locations.
*One set of questions for SmartRecruiters Team Edition. Unlimited custom sets for Corporate Edition.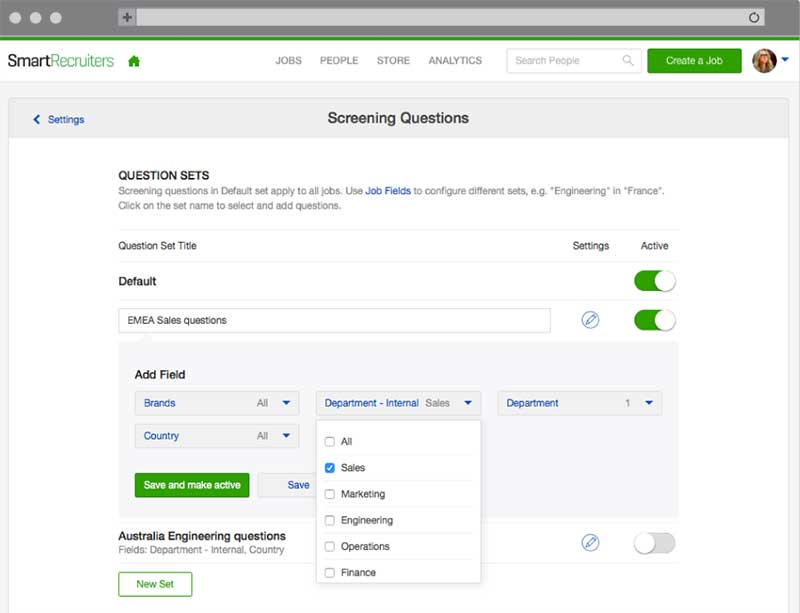 Job Approvals
Now you can easily assign job approvers right from the Smart Job Creation page - no need for a separate workflow. Job approvers can approve in just one click from an email or the app. Once approved, post away!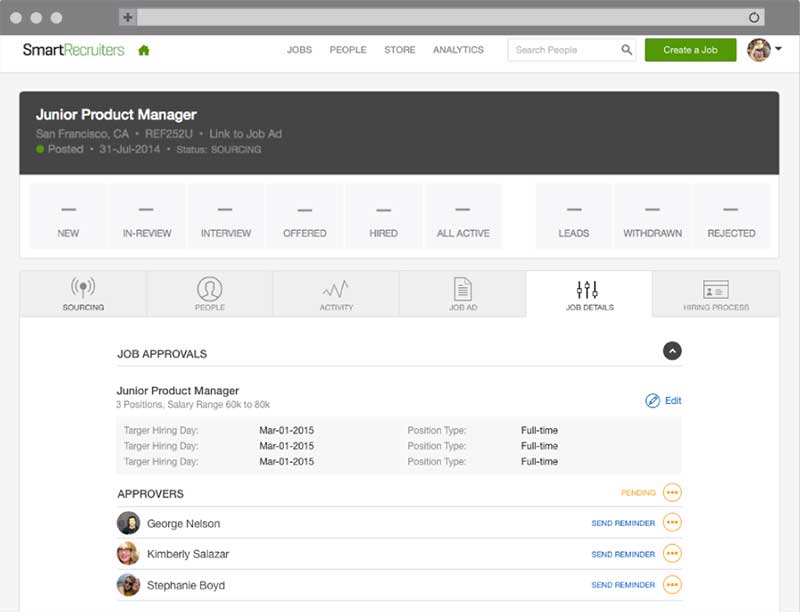 Offer Management
Now you can handle all of your offers within SmartRecruiters! Standardize your offers with beautiful Word templates created right in the app. Be a hero with your hiring teams by making offers unbelievably easy to create, get approval, and send to candidates. Even better, you can now track all of your offer history within the app.