Hire as a team.
Engage your hiring teams, naturally.
Easy to use. Period.
Built for the way your hiring managers and recruiters work. Get up and running in minutes.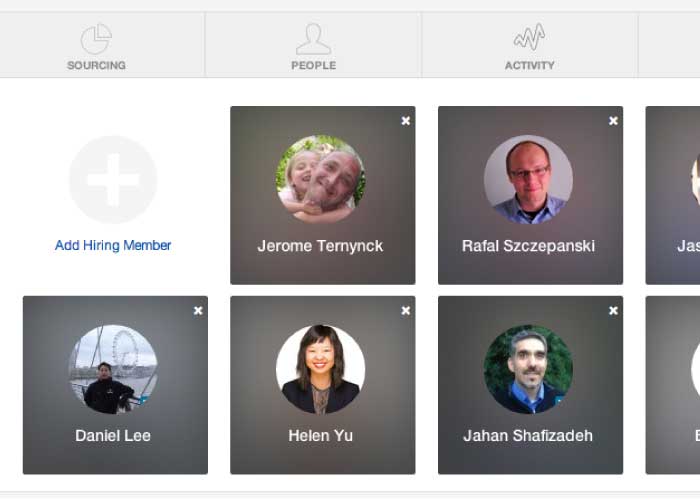 Personalized hiring feed
Get a social news feed on all your hiring activities. Subscribe to email alerts.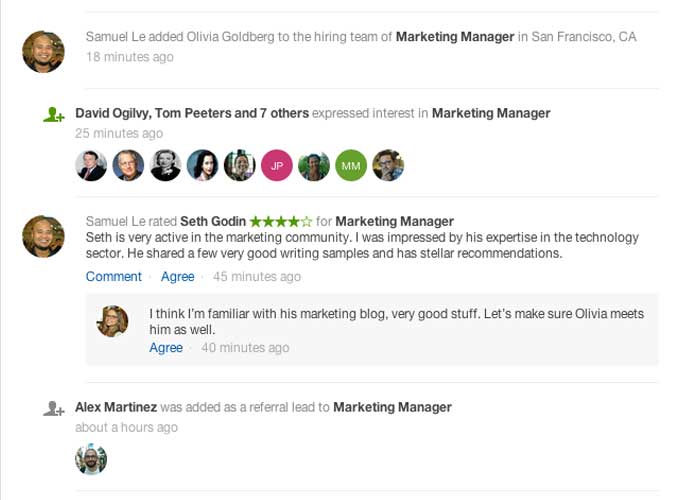 Collaborative feedback
Hiring is a team effort. Share ratings and feedback. Make the right hire.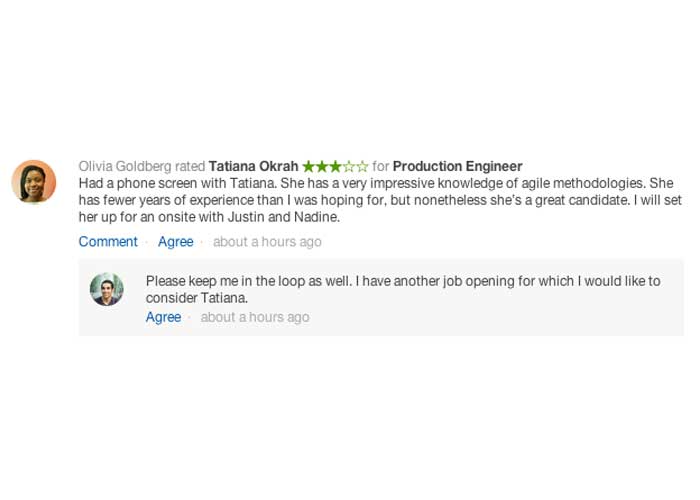 Hiring team roles
Make team collaboration secure and safe
Enable your hiring teams to make the best hires possible by providing them with the right level of information on jobs and candidates. Manage who can see and share sensitive data.
Assign users to one of five different roles: Executive, Hiring Manager, Recruiter, Coordinator or Interviewer. Based on the role, each user has access to specific information according to their involvement in the hiring process.
» Learn more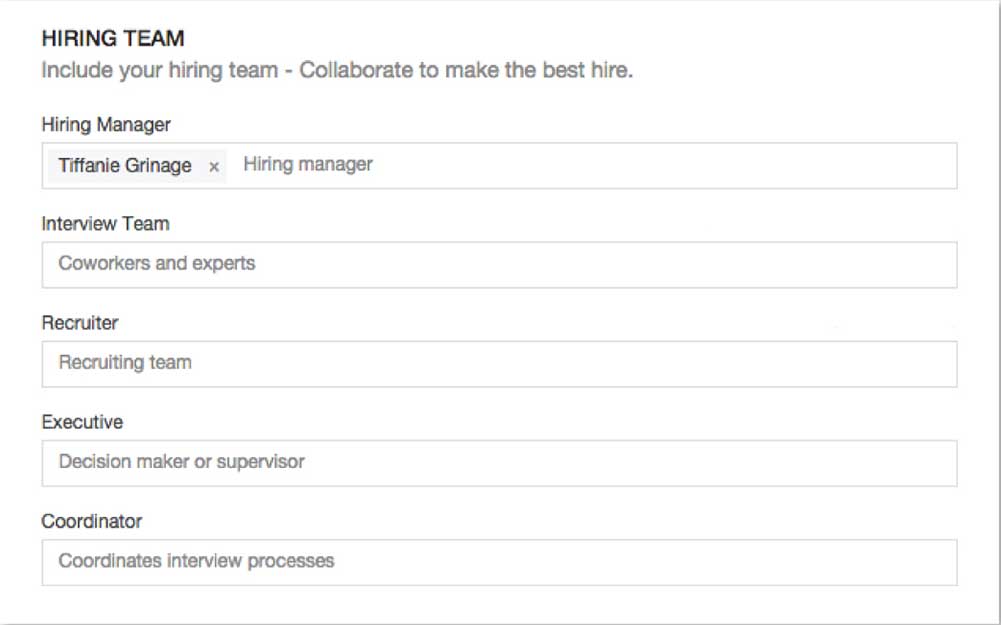 Restricted user
Gain tighter control over job post inventory and spend across your team
Manage which users can post jobs and spend money in the SmartRecruiters store.
» Learn more