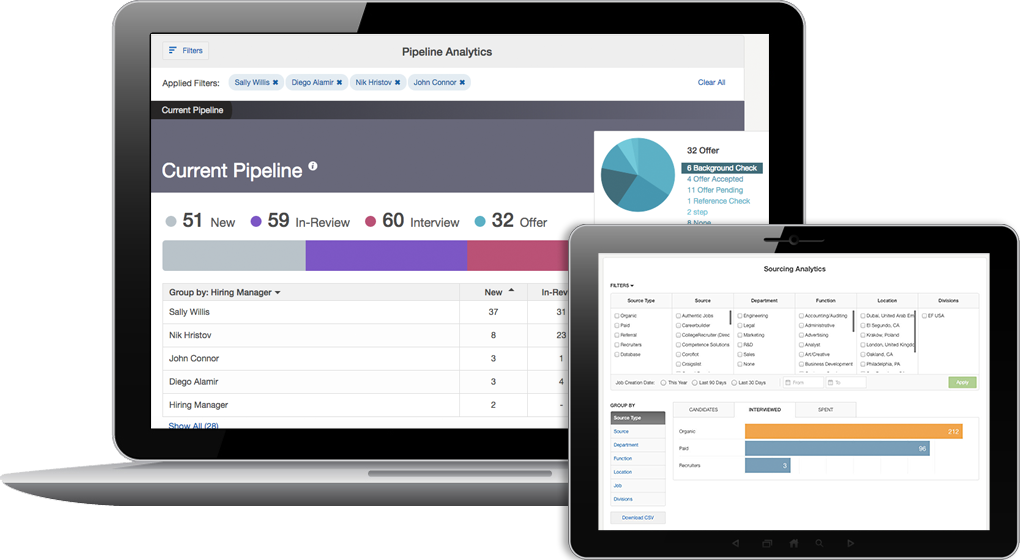 Recruiting Analytics
Get insights from actionable reports to dramatically improve your hiring process.
Leverage the power of the industry's deepest analytics capability to track and improve your key recruiting metrics.
Sourcing Analytics
Understand which strategies work and optimize your sourcing efforts with real-time insights into candidate sources. Manage your entire process or drill down to a specific job to get detailed reports on your cost-per-hire.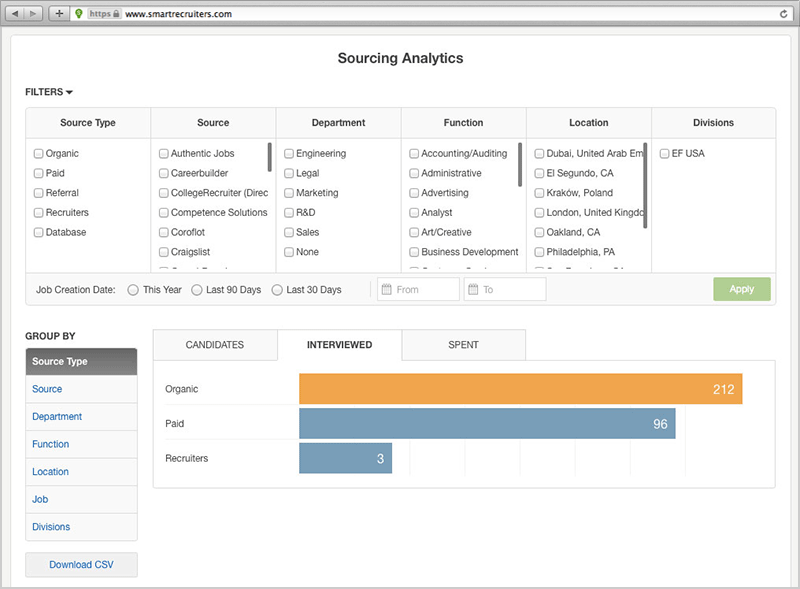 Pipeline Analytics
Be proactive and act on hiring process bottlenecks before they become problems. Get an interactive report of your candidate pipeline now and in the past, from sourcing to hire. See how much time candidates are spending in each stage, conversion rates, and benchmark them against previous months.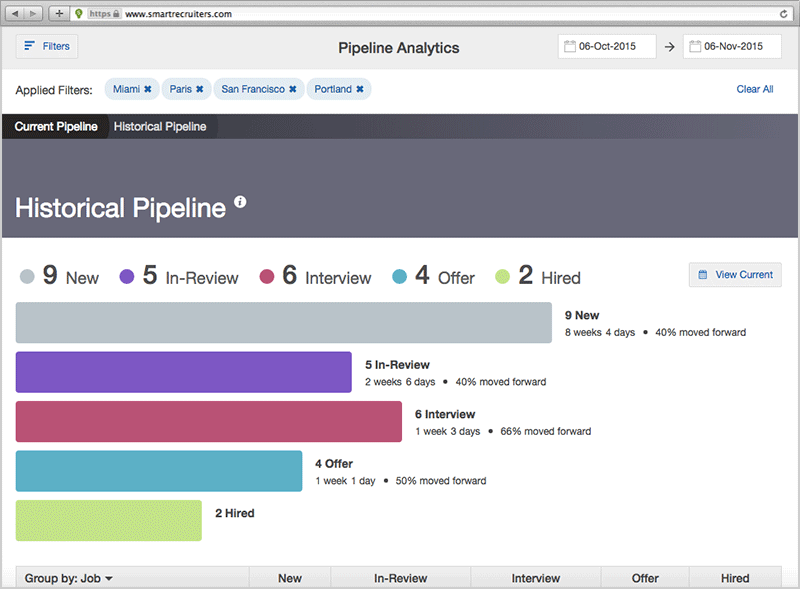 Job Specific Analytics
Get key insights exactly where you make decisions. While browsing a specific job, see at-a-glance recruiting metrics about that job, including candidate pipeline, spend and sourcing performance.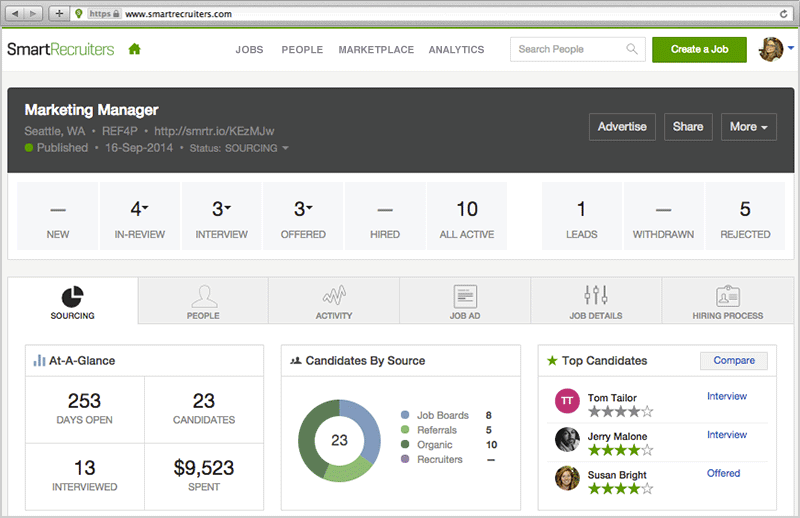 Reporting APIs
Seamlessly connect SmartRecruiters with your BI tool of choice through robust reporting RESTful APIs. Analyze candidate and job status history, as well as core platform objects like jobs, candidates, users and offers.