Candidate Communication
Never leave a great candidate waiting.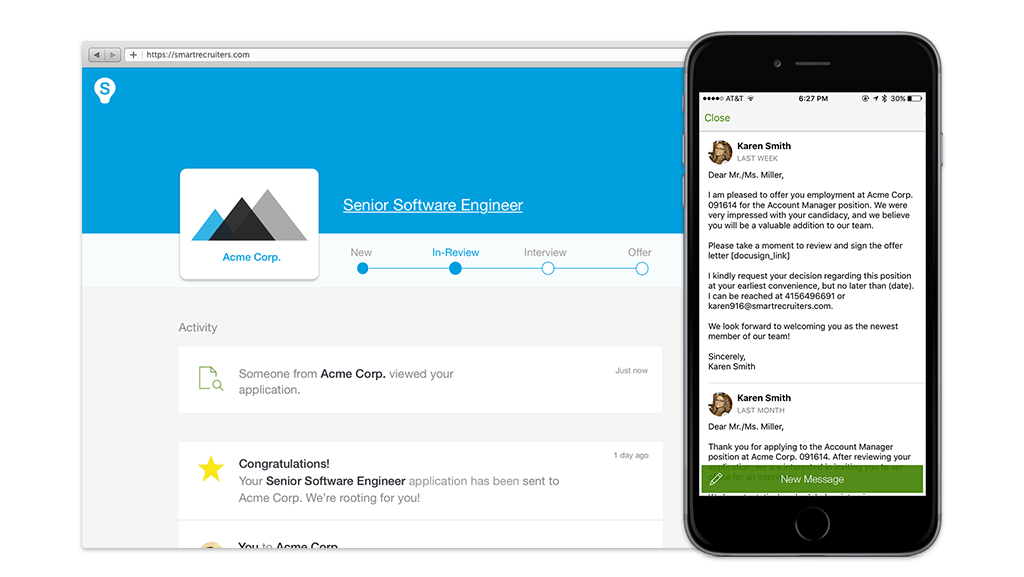 Follow through with every candidate in a personalized, meaningful way. Ensure tone is consistent with customizable email templates, that all communication history is stored in one place and allow candidates to freely message you for greater transparency.
Centralized Communication
Centralize all candidate communication in SmartRecruiters.  Email correspondence is copied into SmartRecruiters and any attachments are automatically added to the candidate profile. Quickly access all candidate messages to get the full history of communication.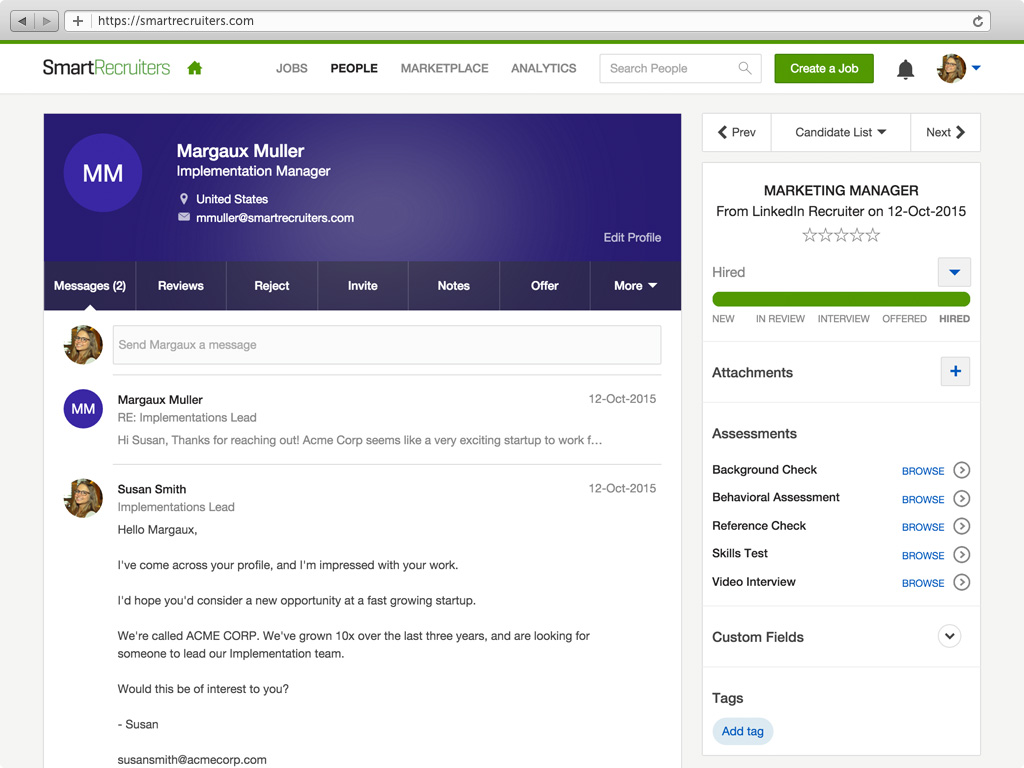 Email Templates
Ensure tone and style are consistent in all of your candidate communication. Create, choose and customize email templates to set up interviews, send offer letters, graciously reject candidates, or even nurture candidates in your talent pool.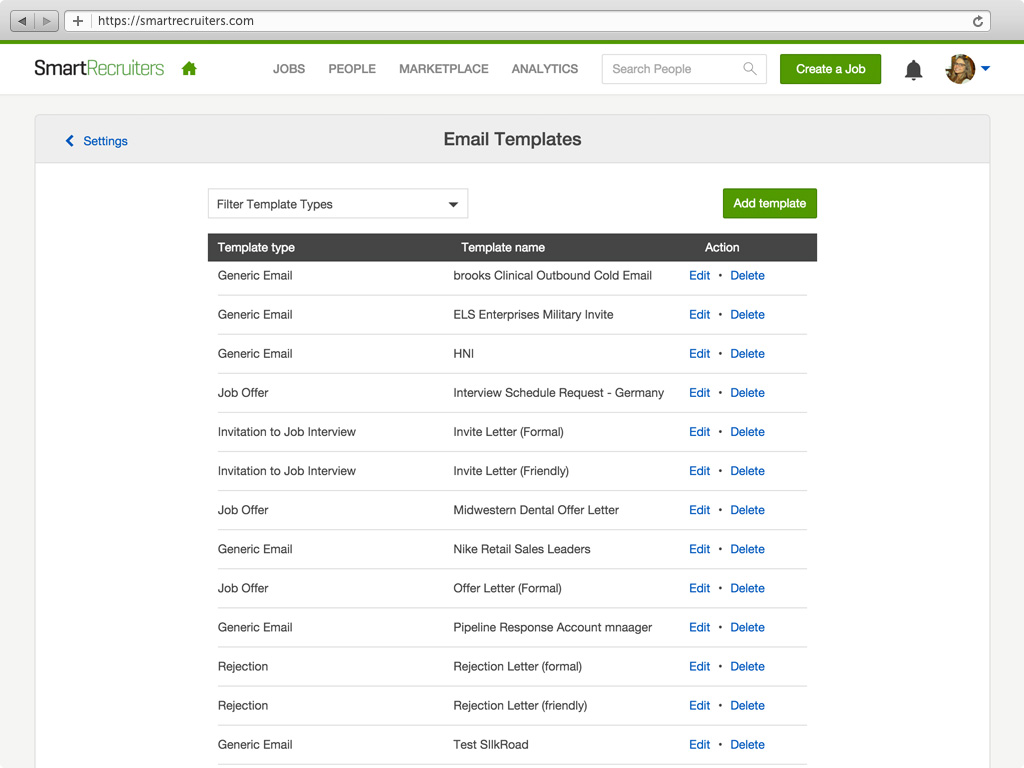 Candidate Portal
Follow through with every single job application and give your candidates a beautiful, branded portal. Let them know their application has been received, what the hiring process looks like and where they stand. Give candidates the ability to message the hiring team directly and keep them up to date every step of the way. Top talent will reward you for the crispness and engagement.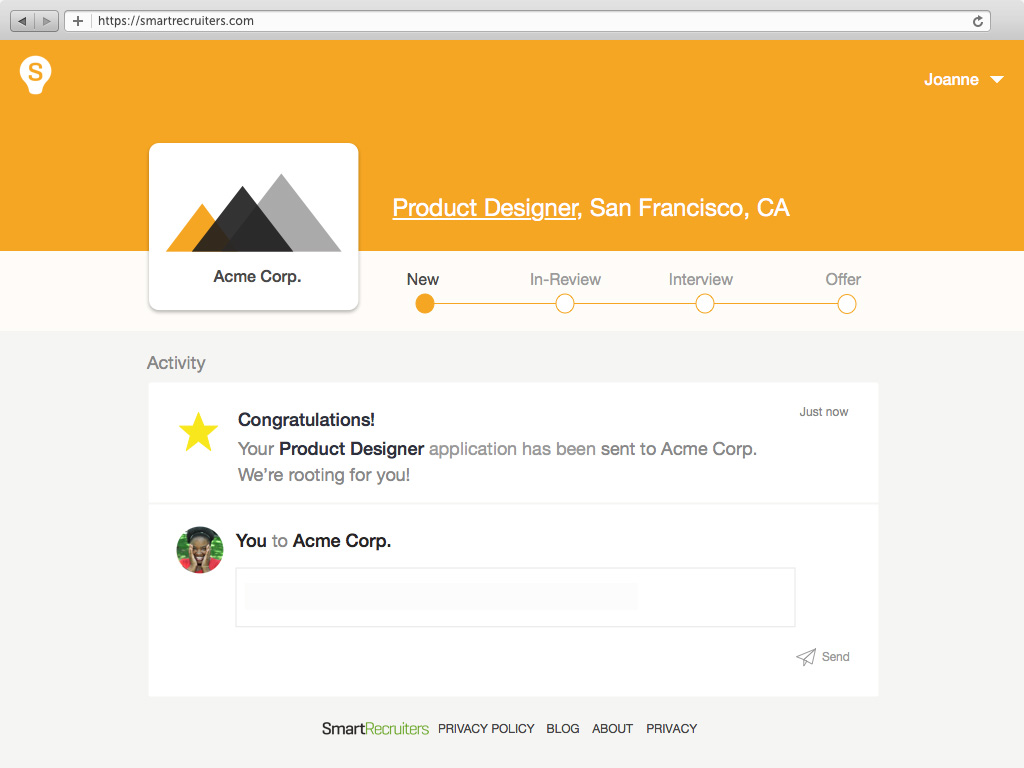 Offer Management
Standardize your offers with beautiful Word templates created right in the app. Be a hero with your recruiters and hiring managers by making offers unbelievably easy to create, update and adjust, and track your entire offer history within SmartRecruiters.