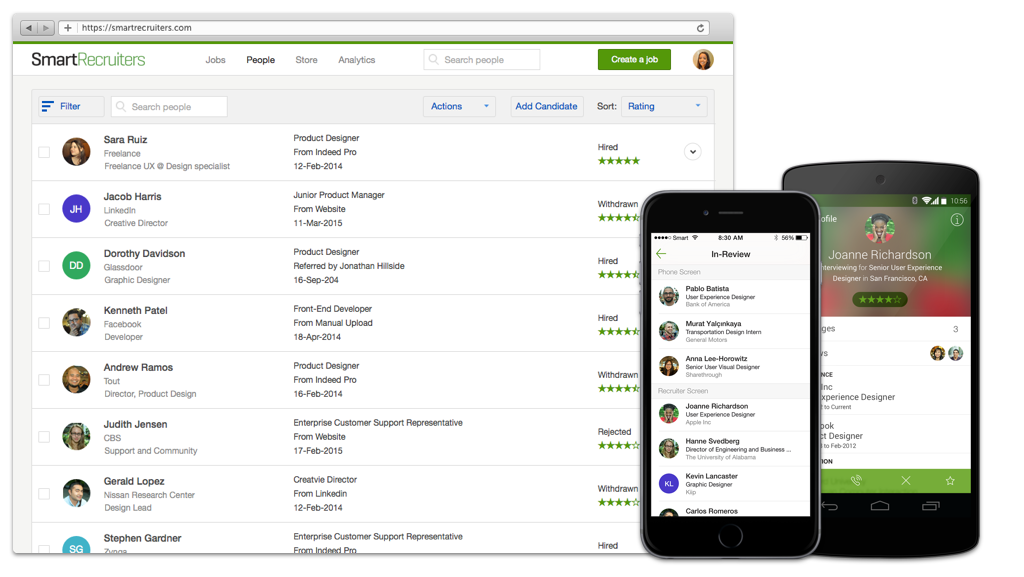 Tap into your entire candidate database
Manage outbound, direct sourcing and nurturing of passive candidates in a unified fashion through an integrated combination of LinkedIn, CRM and core Applicant Tracking System functionality.
View All Candidates In One Place
Quickly view all candidates and leads in one central location. From career page to job boards to social referrals, understand every candidate source and easily search your database.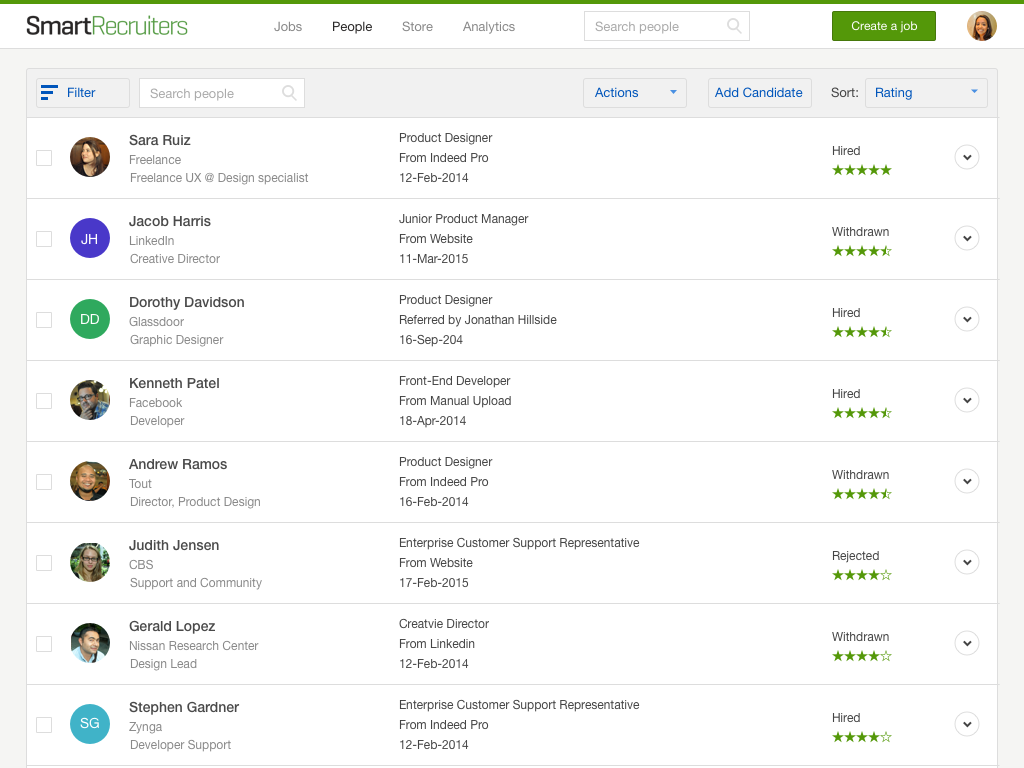 Get a 360° View of Each Candidate
View the complete and accurate history of a candidate's relationship with your company. See all positions a candidate has applied to, including past ratings and full profile information.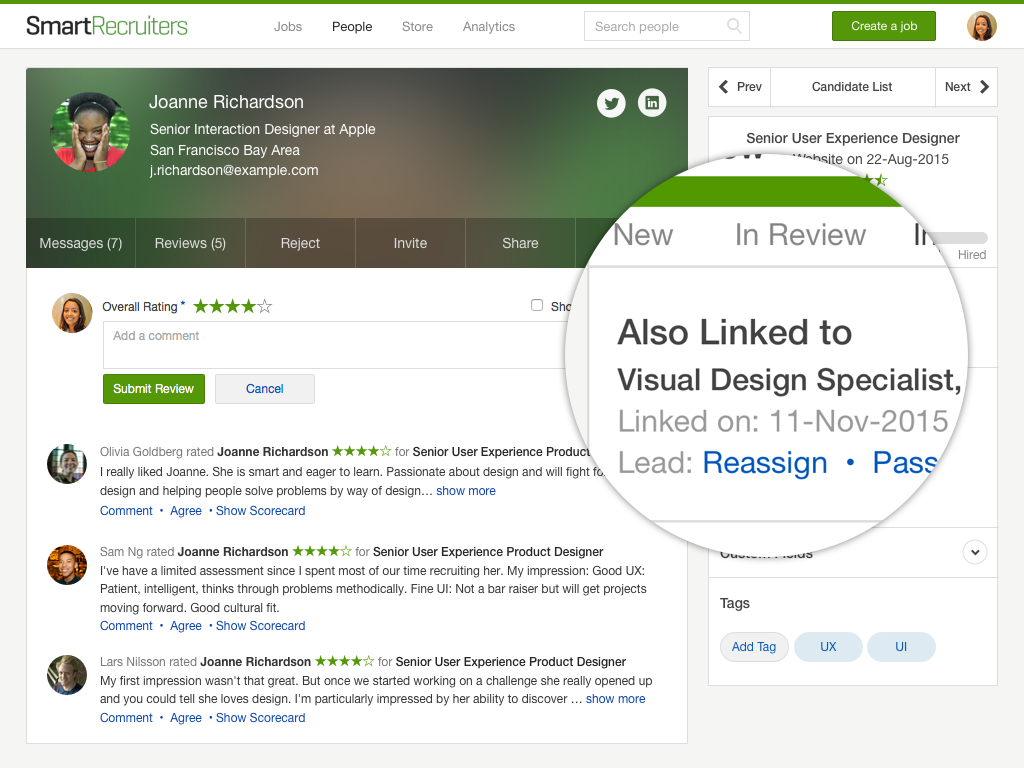 Organize Your Talent Pool
Build real-time, ad hoc talent pools with tags. Tag candidates by specific experience, past roles, skills and more. When searching the database, get instant access to relevant candidates by clicking on a specific tag.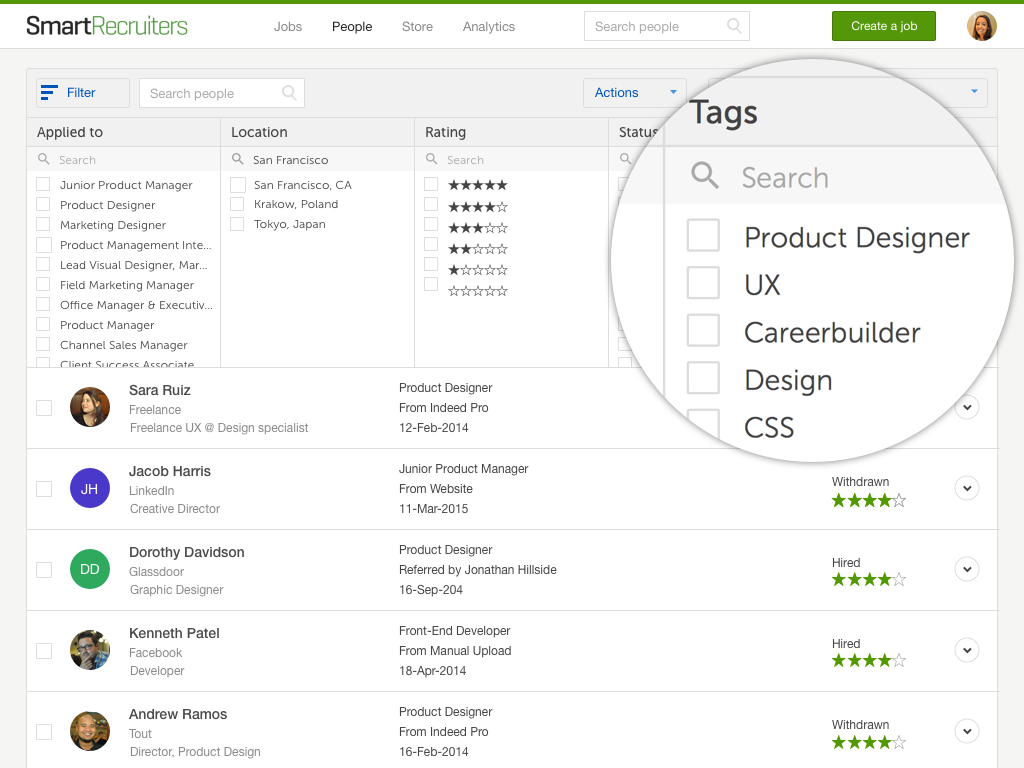 Strategically Nurture Candidates
Nurture candidates efficiently with mass email functionality. Send personalized emails with links to engaging, targeted microsites to groups of candidates in just a few clicks. Keep candidates engaged with your employer brand.