Career Sites & Microsites
Build the career site and microsites of your dreams.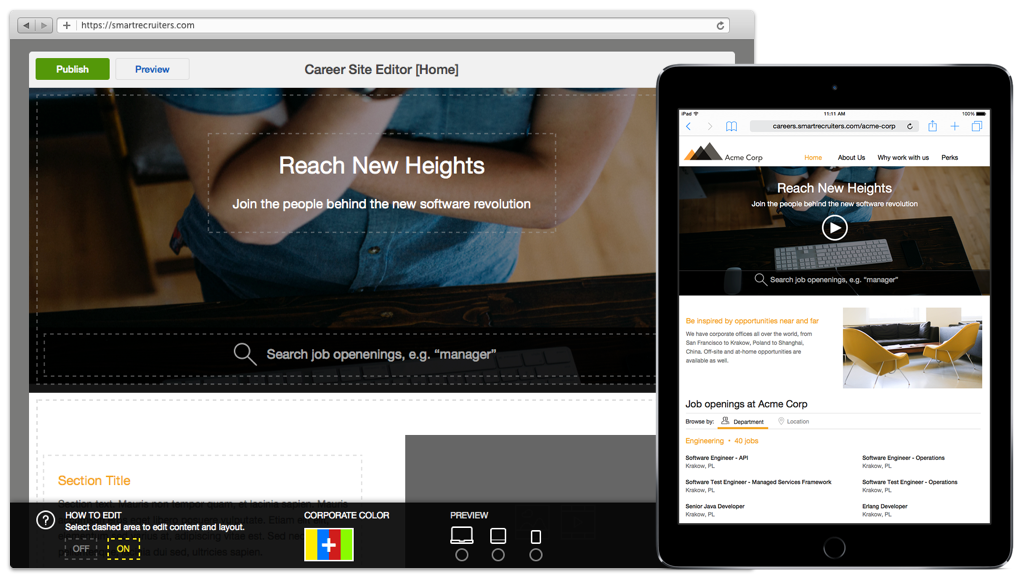 Easily deploy an amazing career site using our job widget or our posting API. Create a compelling, localized, mobile-responsive career site and microsites to attract great candidates. Think this is hard? It's so easy to create with SmartRecruiters' drag and drop tools.
Create Beautiful Career Sites
Build a beautiful, dynamic and mobile-responsive career site without relying on IT. Easy drag and drop tools allow you to customize text, images, videos, colors and layout on the fly. Or simply display job openings by location or department on your current site using our job widget or Posting API.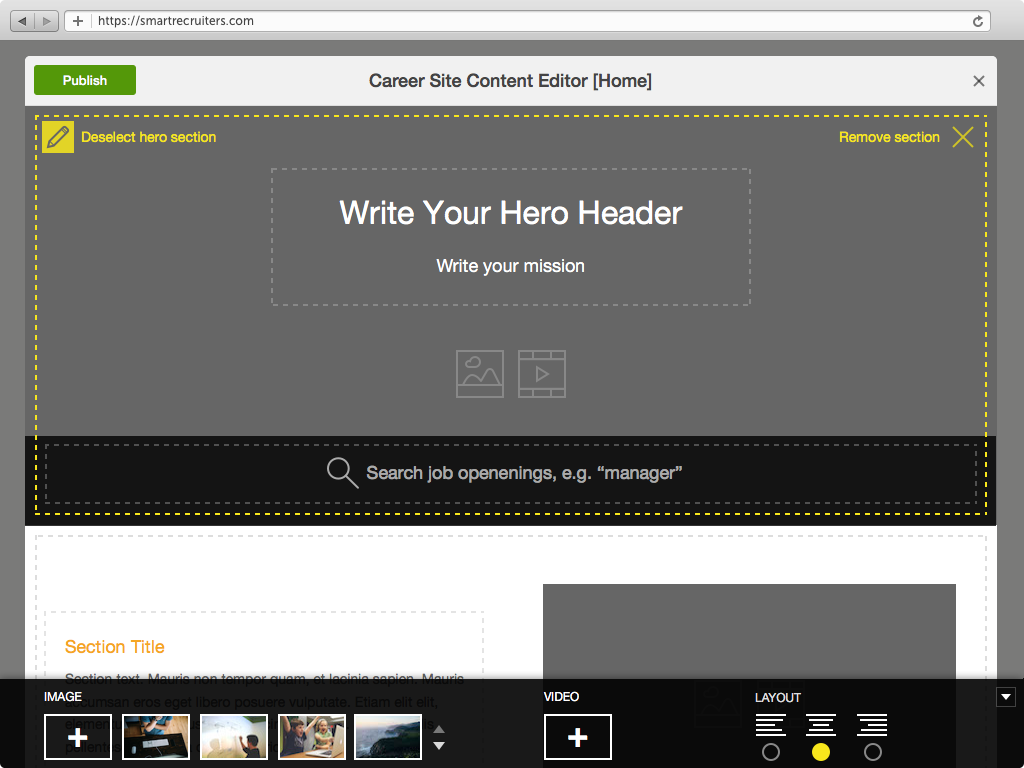 Build Targeted Microsites
Build an unlimited number of engaging, localized and mobile-responsive recruitment marketing landing pages. Provide targeted content, images and videos for unique audiences like college fairs, career fairs, specific locations, or departments to maximize conversion of qualified candidates.