EEO & OFCCP Compliance
Ensure the compliance of your hiring processes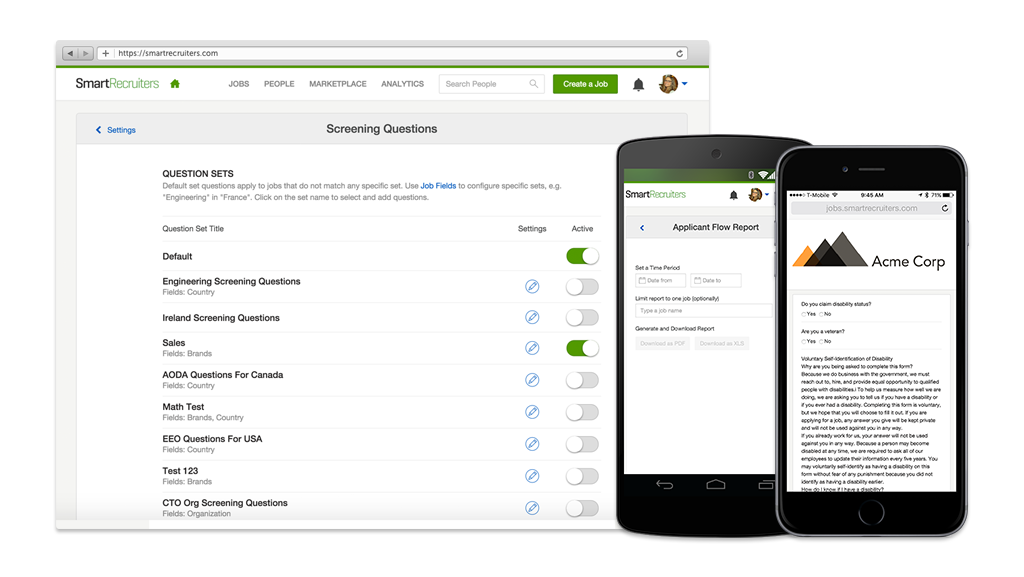 Leverage a wide variety of tools to make each step of your hiring process compliant with EEO, OFCCP and international requirements.
EEO & OFCCP Screening Questions
Guarantee the compliance of your job ads. Create or choose from a library of EEO & OFCCP compliant screening questions. Collect data like right-to-work, diversity or even open-ended questions and agreements unique to your job or business.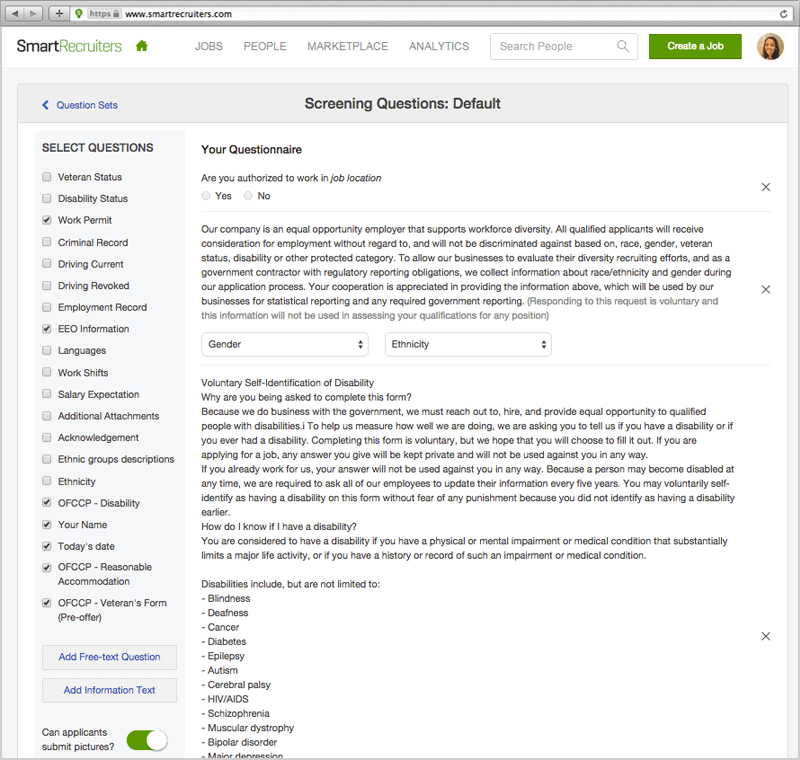 EEO Report
Stay on top of the diversity level of your workforce. Actively track gender, ethnicity, race and other regulatory pieces of applicant data, and compare them to the performance of previous months.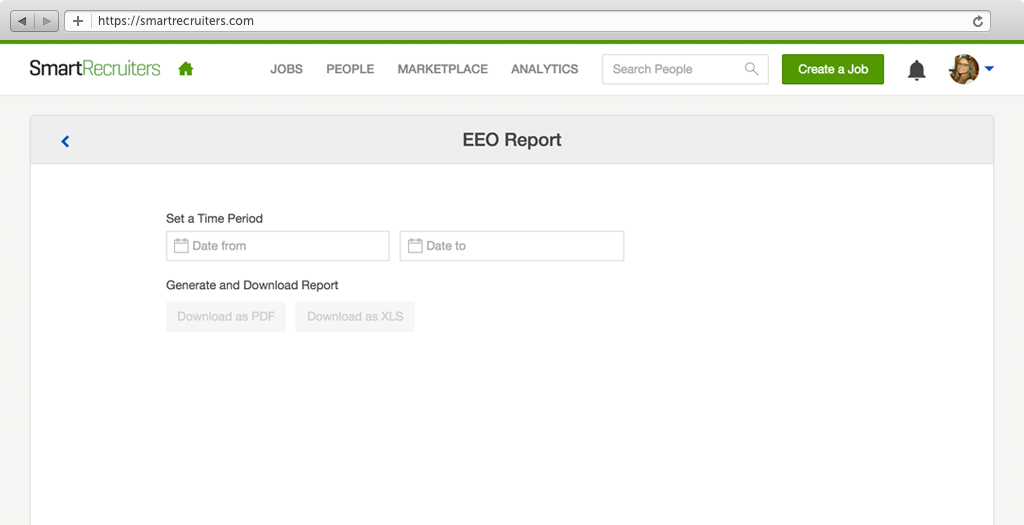 Applicant Flow Report
Get a snapshot of a specific job and all the required candidate details. Track your federal compliance adherence by easily filtering and extracting the essential information of your applicant flow data.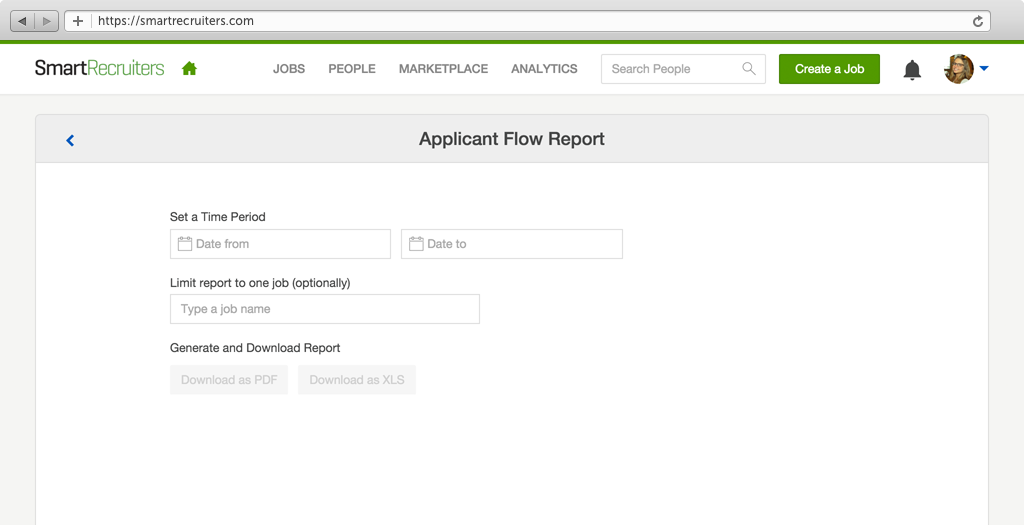 Diversity Boards Support
Hire a truly diverse workforce. SmartRecruiters allows you to distribute to more than a dozen diversity job boards with one click, including women, minority and military boards.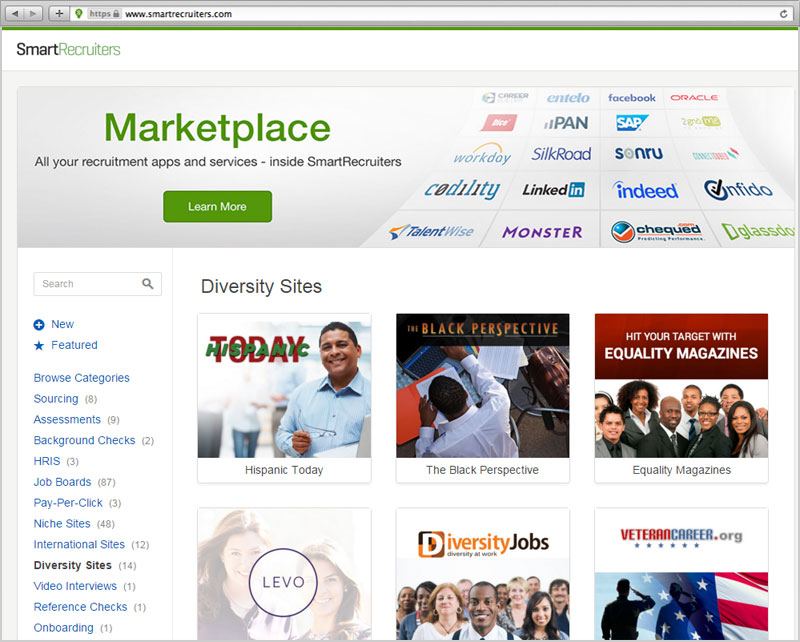 International Compliance Support
Get all the tools you need to support your international operations. Deliver job ads in multiple languages and add custom sets of screening questions by country.