Employee Referrals
Turn every employee into a recruiter.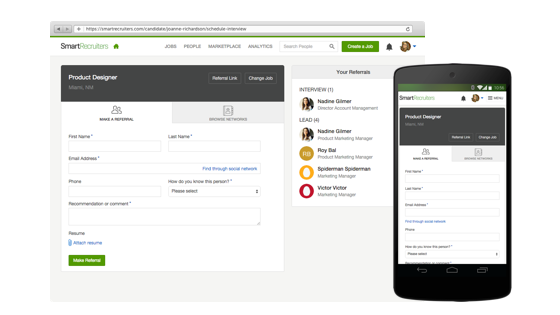 Employee referrals are your best source of candidates, but they can be messy to manage.  Create a powerful employee referral engine by giving your employees a single destination to view open jobs, browse their network, make referrals and, most importantly, check the status of past referrals.
Tap Into Employees' Professional Networks
Tap into your corporate social graph to leverage referrals from your employees' networks. Staff can easily browse and search their networks to find friends to refer. Relevant contacts are then ranked for their perusal, with the most relevant prioritized atop the list, making it super easy to find qualified talent. Or, simply refer a friend by uploading their resume.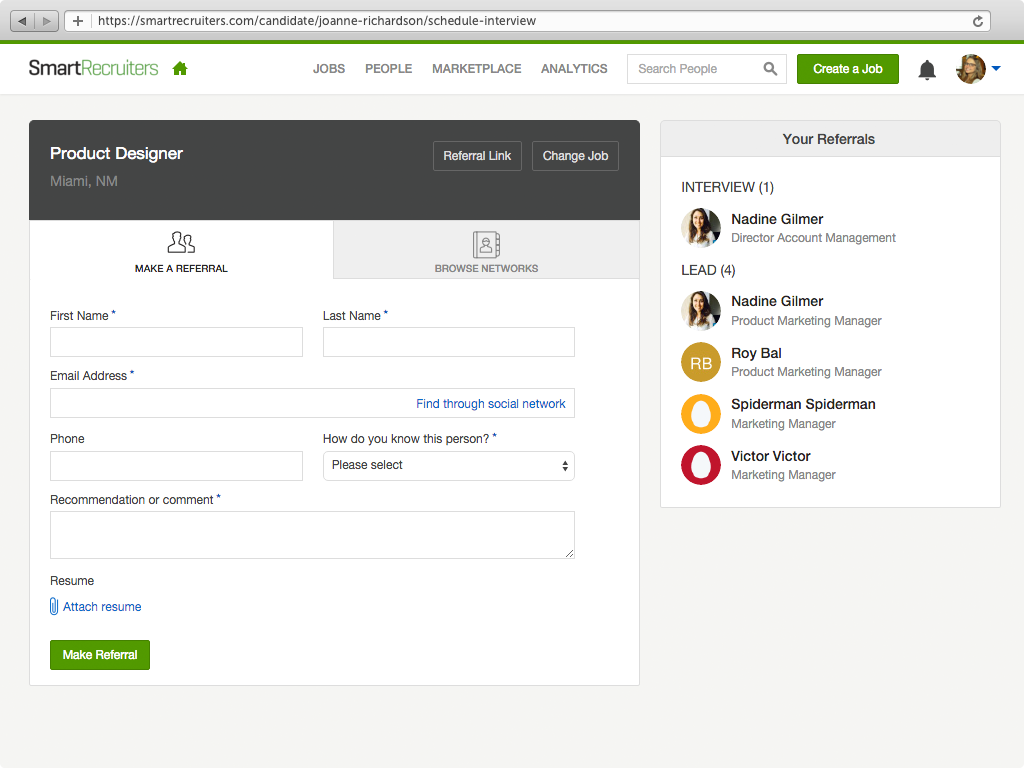 Know Where Referrals Stand
The biggest question employees often ask after referring a friend or colleague is: "What is the status of my employee referral?" Provide your employees one location to refer people in their network and to know where their referrals stand at all times.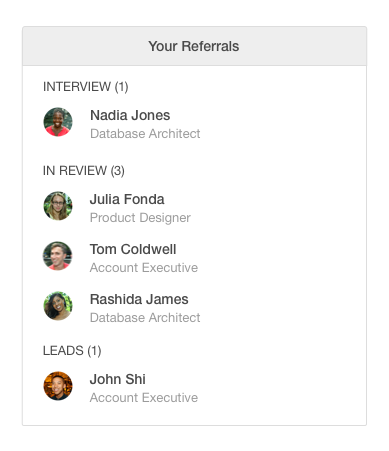 Manage Your Referral Program
Everything you need to manage all your employee referral leads, candidates and hires is in one place with SmartRecruiters. Know exactly who your top referrers are at a glance, all the better to manage rewards and recognition.