Fully Configurable Platform
Enjoy an enterprise-level configuration capability with an intuitive interface.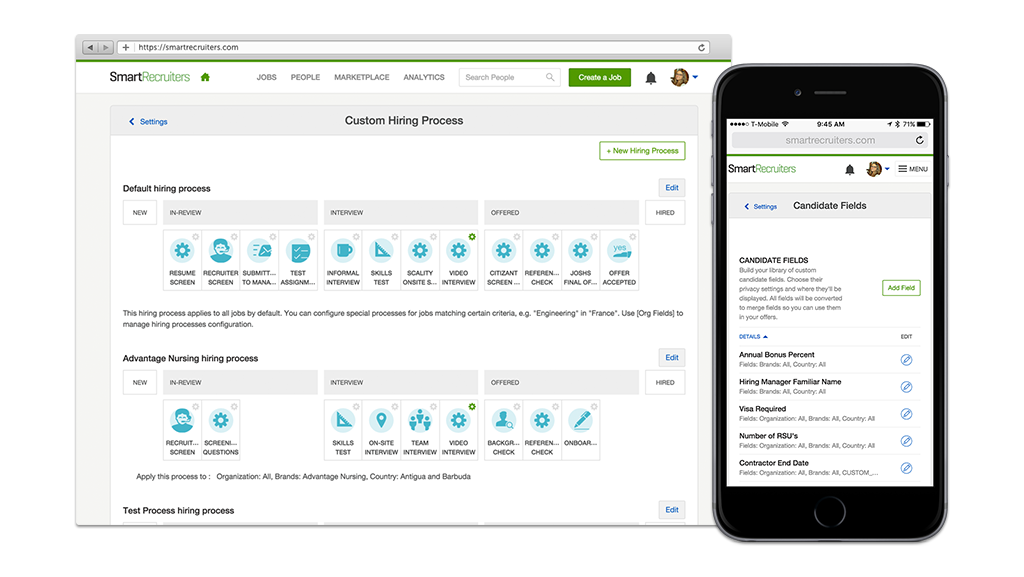 Manage and customize all your hiring processes to fit the unique workflows of your different offices, departments and brands.
Customize Hiring Workflows
Tailor your processes to reflect your company's unique workflows by department, location or even brand. This includes automating steps like candidate assessments and background checks. All of this configuration is easy to set-up and modify with a simple drag-and-drop interface.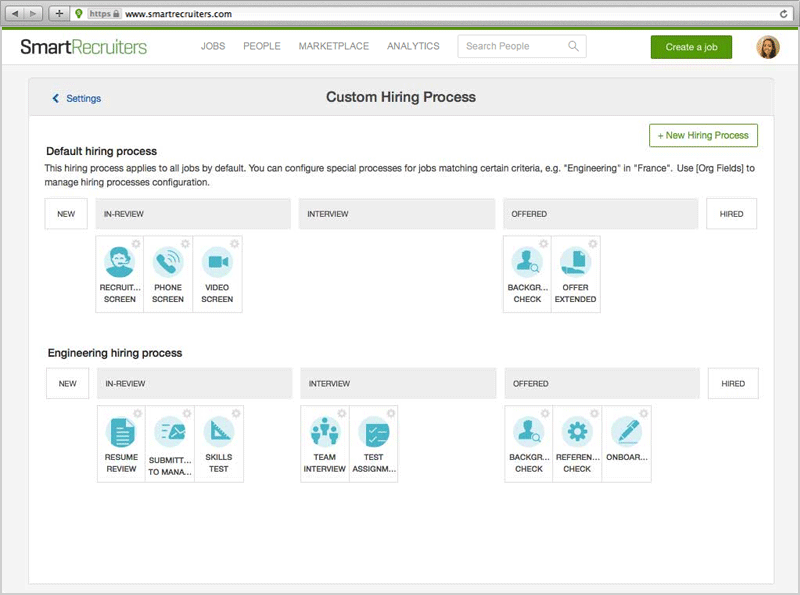 Tailor Approval Chains
Get the right people to approve jobs and offers, at the right time. SmartRecruiters allows full configuration of approval steps, empowering users to set sequential or simultaneous approval steps. Enjoy the flexibility of having different approval workflows by department, location and more.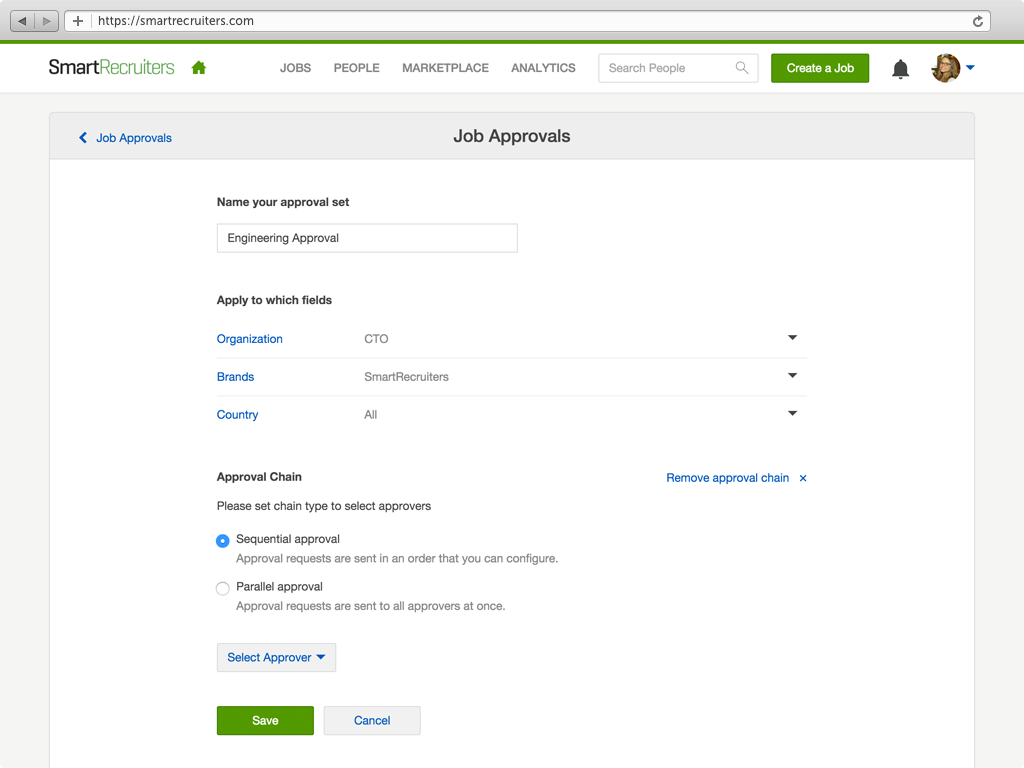 Create Custom Candidate & Job Fields
Get the flexibility you need to customize job posts and candidate profiles. Fully configure fields to collect any data you need. Leverage fields to filter candidates and ensure a complete integration with your main HR systems.