Work together to hire the very best people
Engage hiring managers and teams
When hiring managers are fully engaged, organizations can act more quickly, make better hiring decisions, and roll out more offers with higher acceptance rates. How do you create that experience? Deploy a platform built for the way people actually work in today's fast-paced environment. The SmartRecruiters Talent Acquisition Suite was designed to offer a more natural and collaborative experience – easy to use and accessible from laptops, tablets, and mobile devices.
Social feed keeps everyone in the loop
Spreading communication across many channels can make working together difficult. Our platform is built around a social feed so that hiring teams can communicate quickly and easily – comment on ratings, @mention colleagues, make quick private notes, and more. And with email alerts and notifications about upcoming interview, everyone stays in the loop.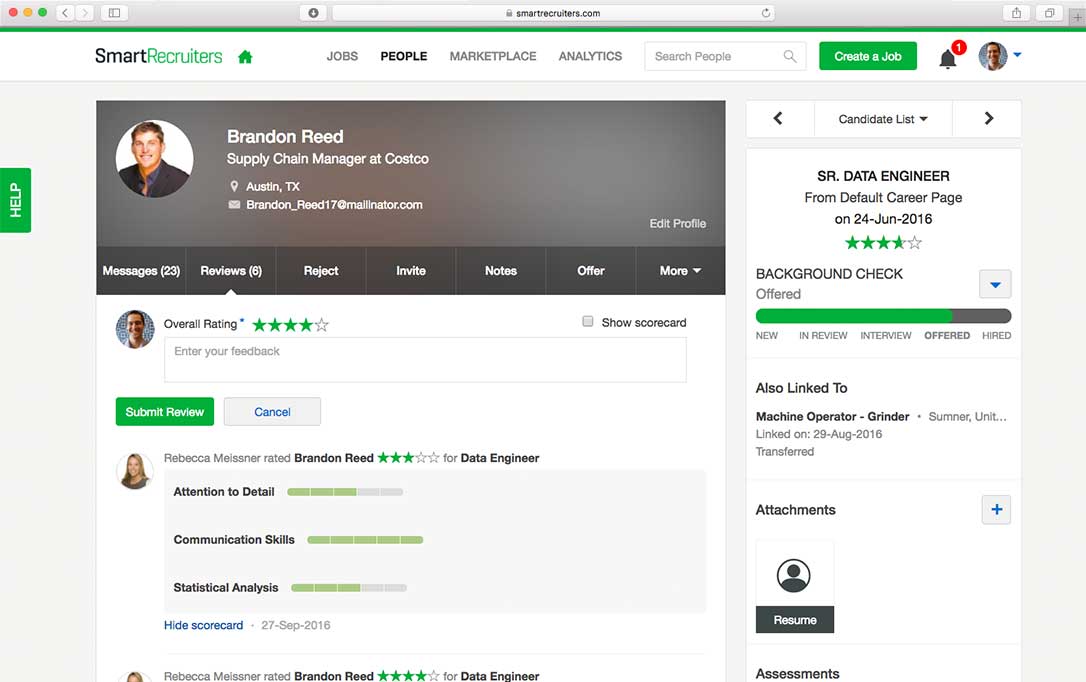 All information in one place
The Candidate Profile gives hiring managers a complete, consolidated view of each candidate – including resume, interview status, ratings, communications (even those that came in through LinkedIn InMail), as well as results from third party recruitment services such as assessments, background checks, and references.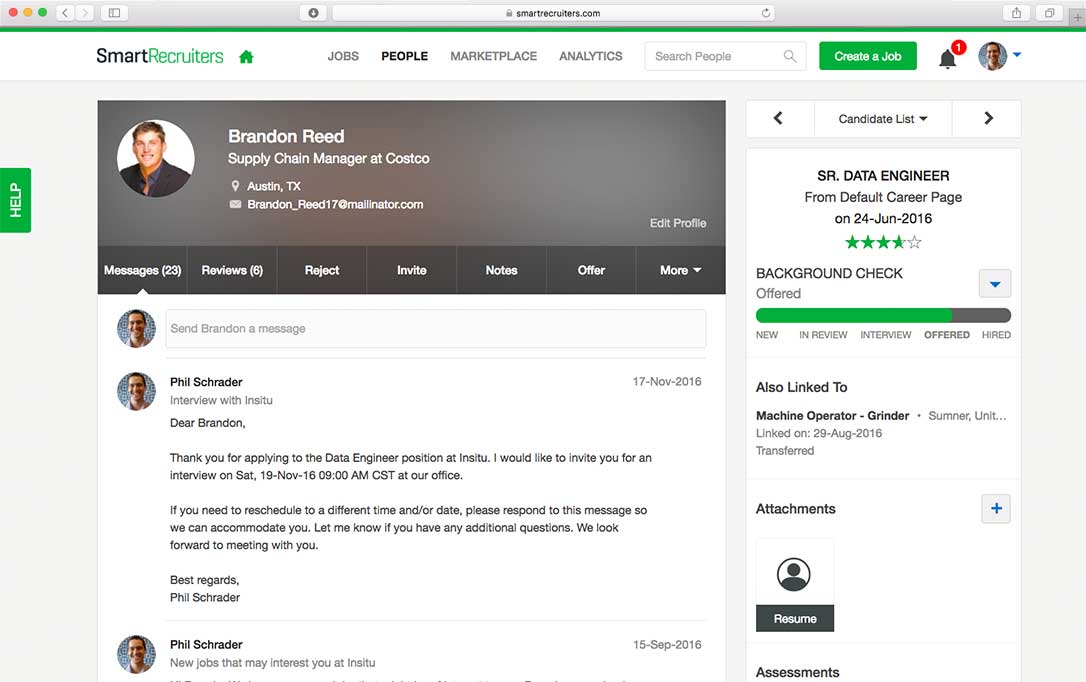 Hiring on the go with our mobile app
Use the SmartRecruiters mobile hiring app for iOS or Android to keep your entire team engaged. With your smartphone or tablet, easily swipe through candidates to view relevant information, make quick evaluations, send messages from within the app (via voice or text), communicate with team members to make decisions, and approve offers. This app covers all your hiring needs even when you're on the go.