Hiring Team Collaboration
Built for the way your recruiters and hiring managers work.
Hiring is a team sport, so get your teams working together to make the best hires possible. Enable true collaboration with @Mentions and #Hashtags in the Hireloop™, a personalized activity feed. Private messages within hiring teams and personal notes by individual members further enable an efficient, effective and appropriate hiring process.
Hireloop™
Get a personalized news feed of all hiring activities relevant to you. See which new candidates have applied, comment on ratings or alert hiring team members to take action on a candidate. Make sure you are always up to date on the latest activity around the candidates and jobs associated with you.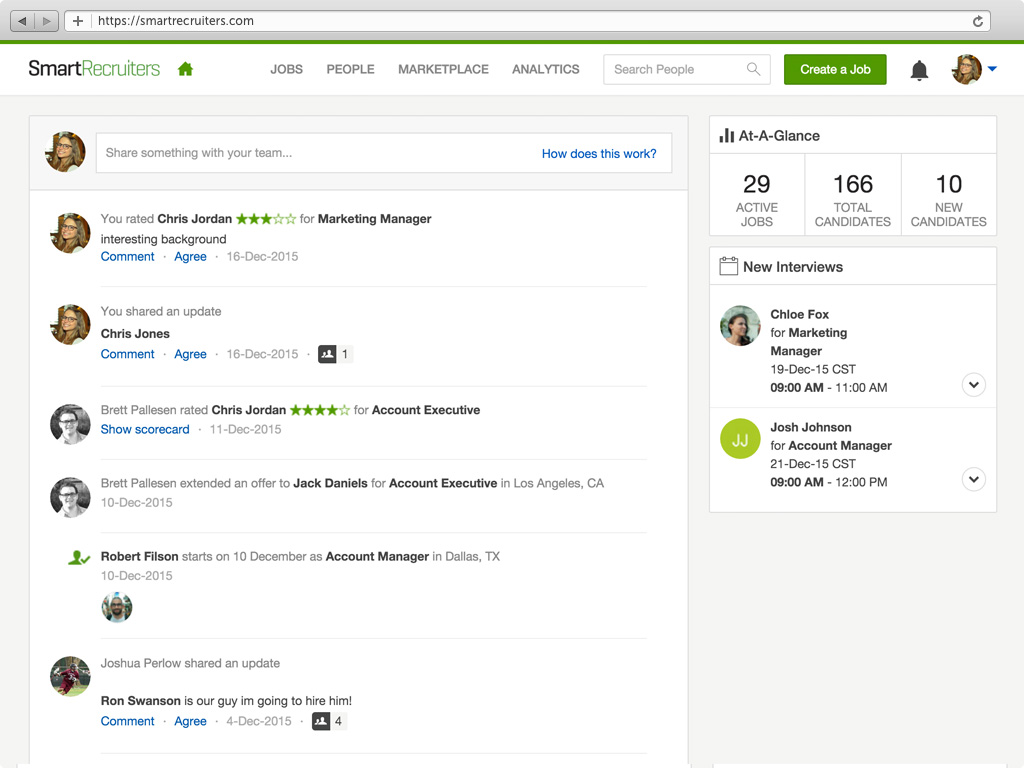 @Mentions & #Hashtags
Collaborate easier and faster than ever. @Mention members of your hiring team and respond to them via email or the Hireloop feed. #Hashtag candidates to link updates to their profiles.
Private Messages
Keep your private conversations private. Make hiring decisions faster by sharing information or opinions with the right people, privately.
Personal Notes
Create secure notes that only you can see. Store drafts, transcripts or other sensitive information you need for your records. Attach notes to one or multiple candidate profiles at once.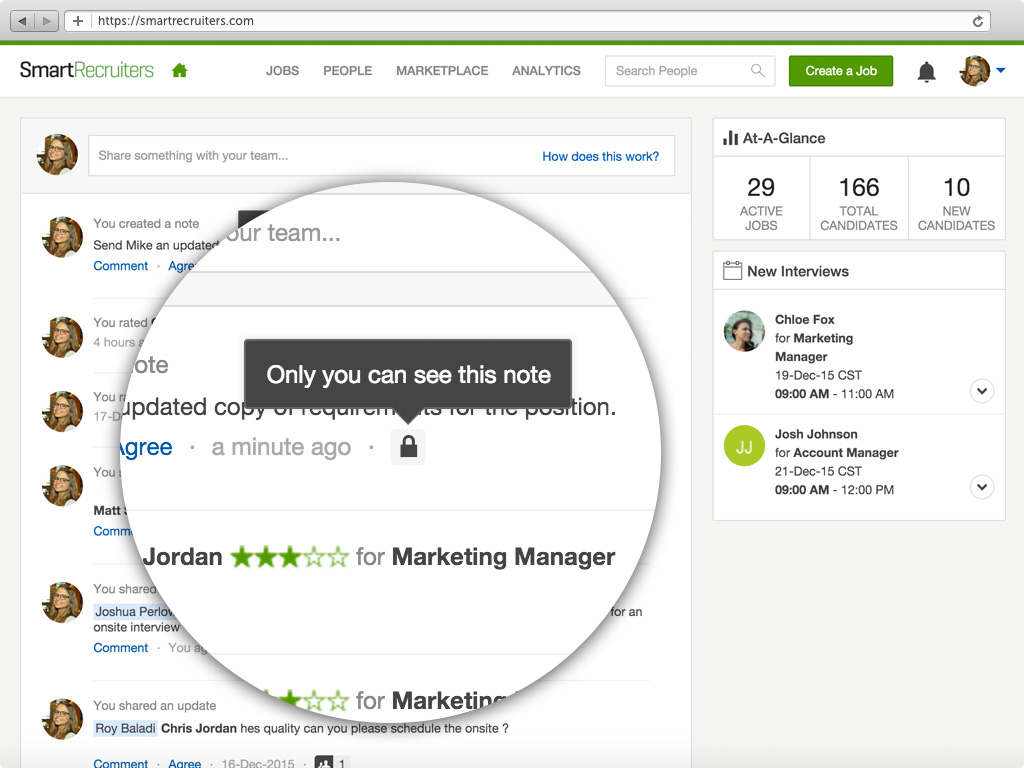 Alerts
Easily track hiring updates that require your attention. Get an organized list of notifications each time you log into SmartRecruiters, receive email alerts of hiring activity, or a daily or weekly digest of all hiring updates on desktop or mobile. All alerts are customizable so you can receive as many or few as you like.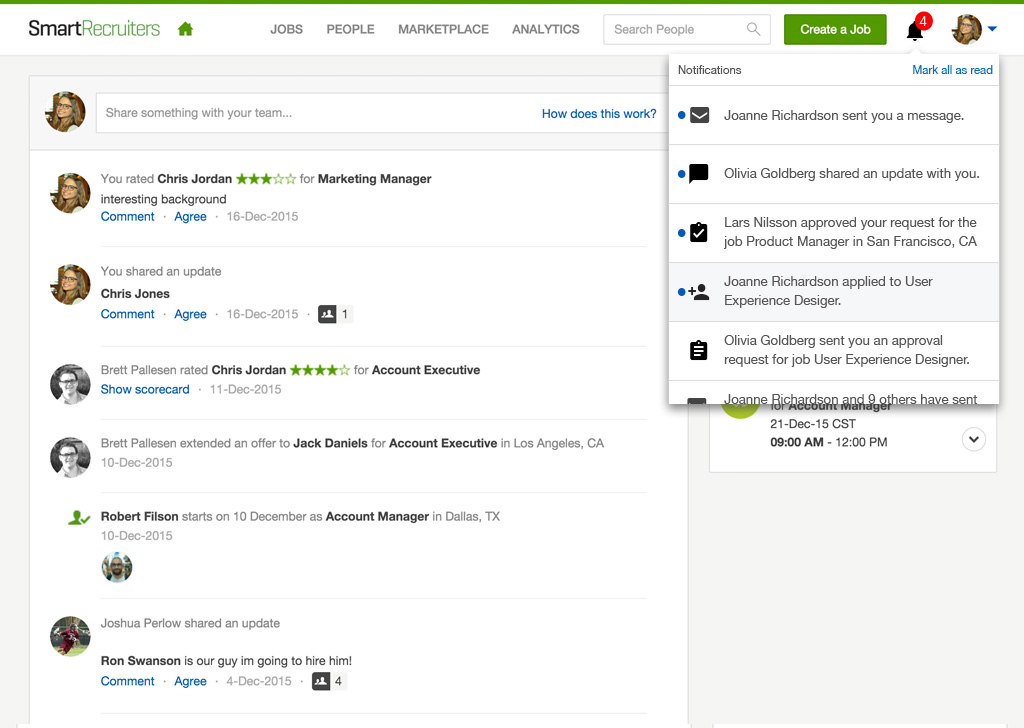 Mobile App
Collaborate on the go with the mobile hiring app. View interview schedules and candidate profiles even as you walk into an interview. Then comment, give feedback, @mention colleagues, and receive notifications via the notification bell as soon as any hiring activity takes place – like a candidate applies, moves to a new stage, or feedback is given.