Interview Management
Robust interview management capabilities make your recruiters' lives easier.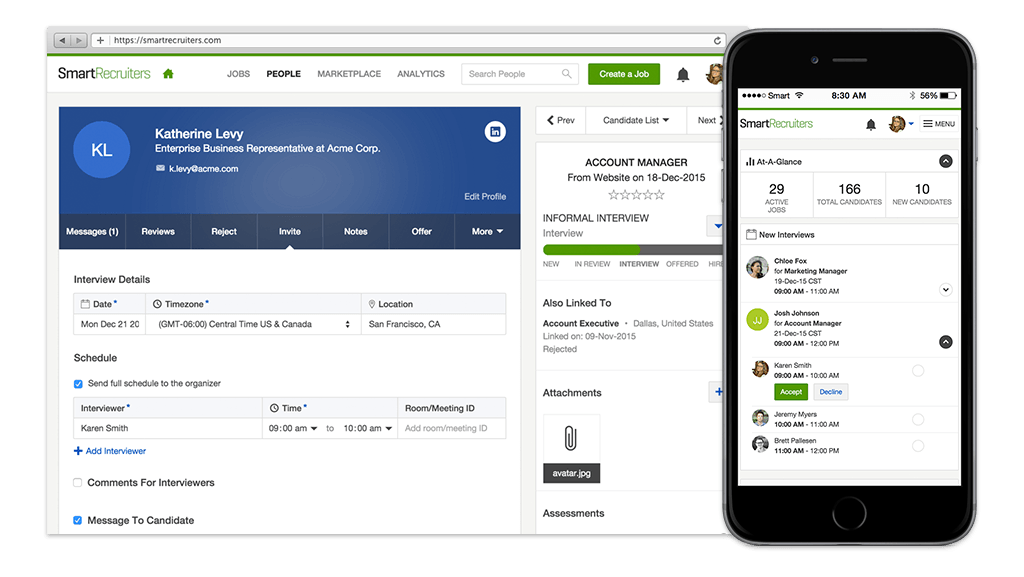 Take advantage of deep interview scheduling, reminders, scorecards and more to manage interviews seamlessly at scale.
Interview Scheduling
Managing interviews has never been easier. Integrated with Google Calendar, check your hiring team availability, book meeting rooms, schedule interviews with multiple people and share calendar invites to all parties right from SmartRecruiters. Conveniently add multiple interviewers to invites and manage interviews with one candidate as a single session. Interviewers and candidates can accept or decline interview invitations directly from email or the app. Once accepted or declined, organizers receive a notification making it easy to manage interview schedules. Receive a copy of the entire interview schedule and candidate correspondence for even greater transparency into the interview process.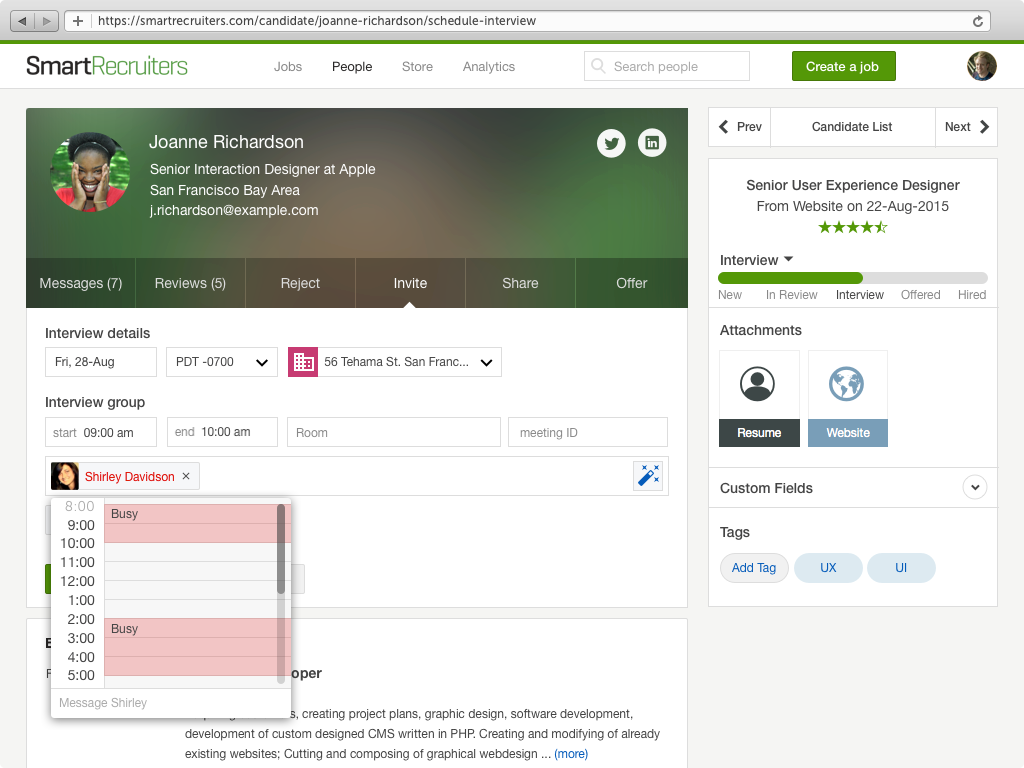 Interview Readiness Kit
Improve your hiring team's interview participation, engagement and feedback speed with interview readiness kits. Automatically email everything your interviewers need to successfully complete an interview. This includes the overall interview schedule, their interview time, link to the candidate's profile, interview scorecard and questions. Access the candidate profile or job with 1-click from the reminder.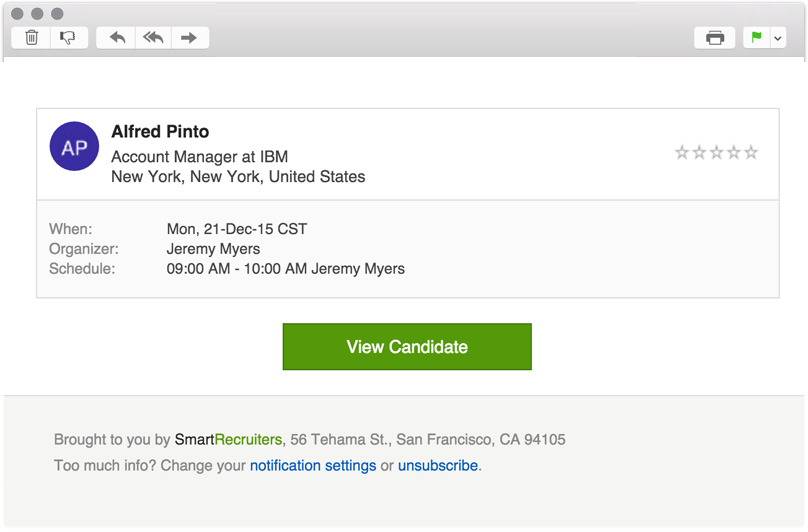 Video Interview Integration
Easily embed video interviews into your hiring process workflow for a personalized touch with remote candidates. Choose from pre-integrated video interview vendors like Sonru or integrate the vendor of your choice.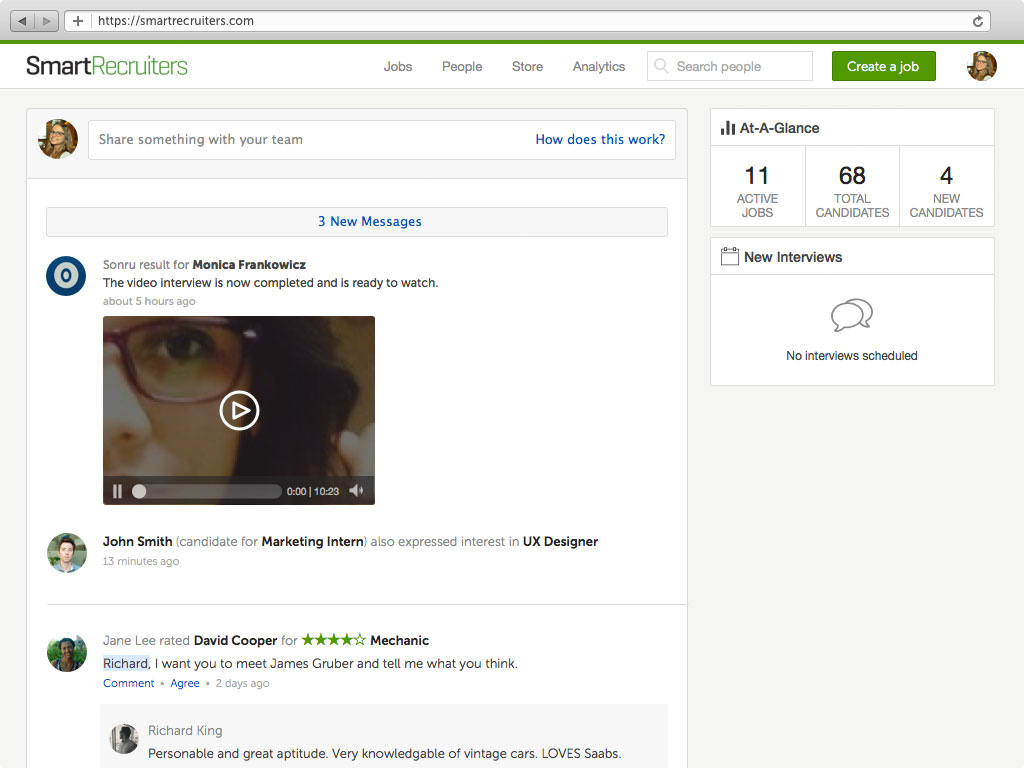 Interview Scorecard
Ensure your hiring teams are on the same page, including using the same criteria. Easily set up interview scorecards with job-specific criteria. These include helpful criterion descriptions in case interviewers have questions. Choose from a suggested list or easily create your own. Automatically send scorecards in interview readiness kits to ensure your hiring teams have them at hand.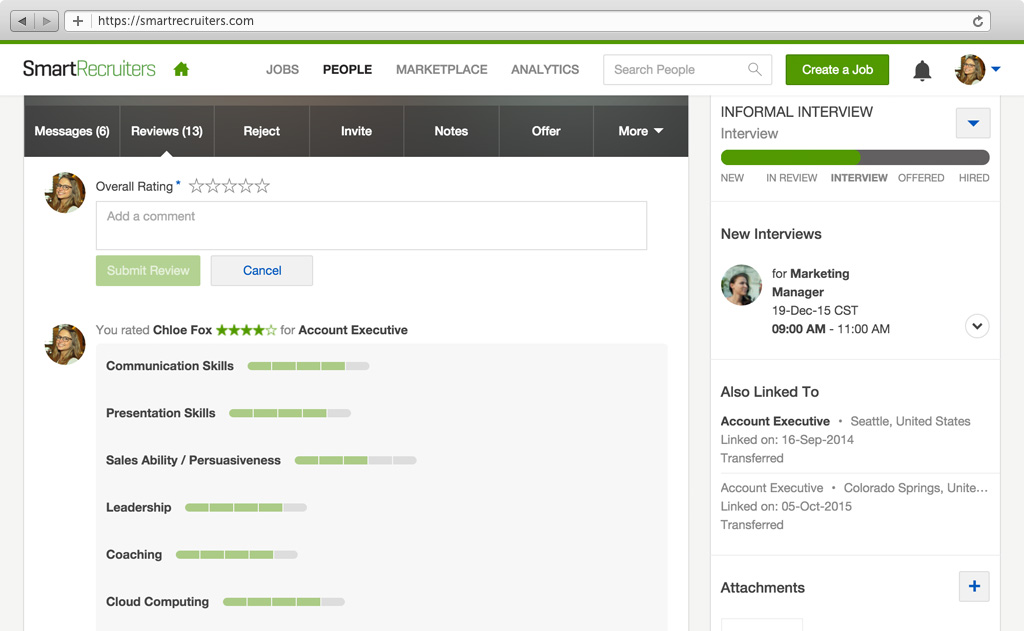 Candidate Comparison
Easily compare candidates based on structured interview feedback for better hiring decisions. Evaluate side-by-side structured feedback (ratings) and unstructured feedback (comments) to get a 360° view of candidates in relation to one another.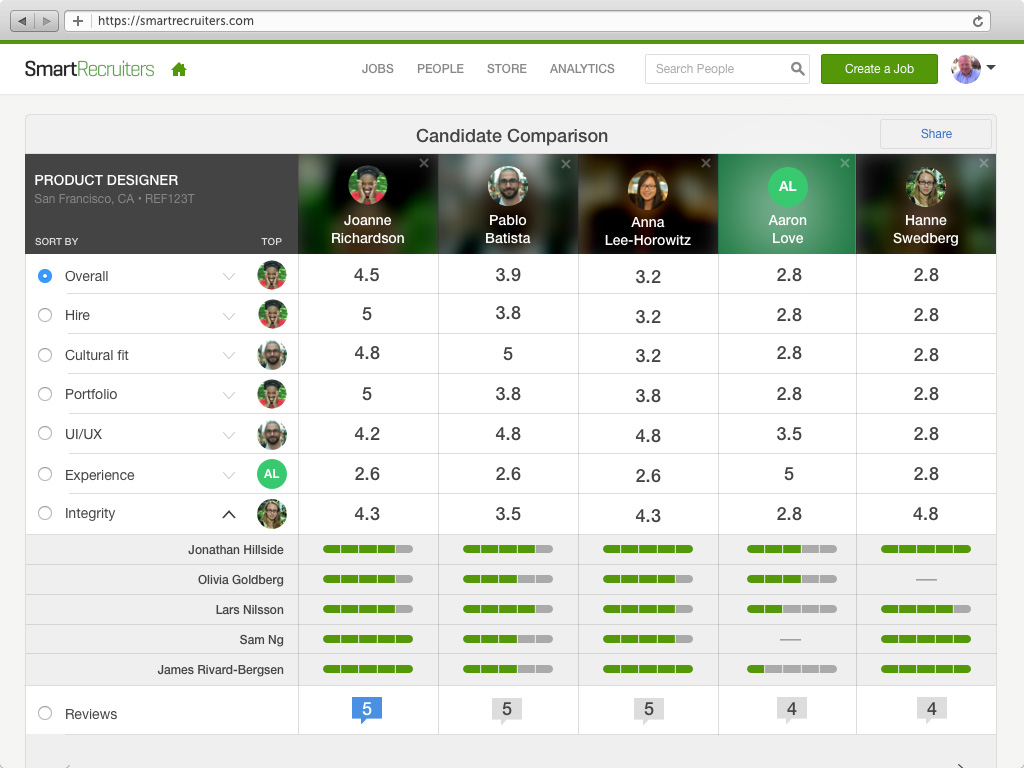 Offer Management
Manage all of your offers within SmartRecruiters. Standardize your offers with beautiful Word templates created right in the app. Be a hero with your hiring teams by making offers unbelievably easy to create, get approval, and send to candidates. In addition, you can track all offer history within SmartRecruiters.