Interview Management
Make interviews easy for everyone.
Interview Scheduling
Schedule interviews with multiple people and share calendar invites to all parties. Never miss an interview with reminders on your homepage. Access candidate profile or job with 1-click from the reminder.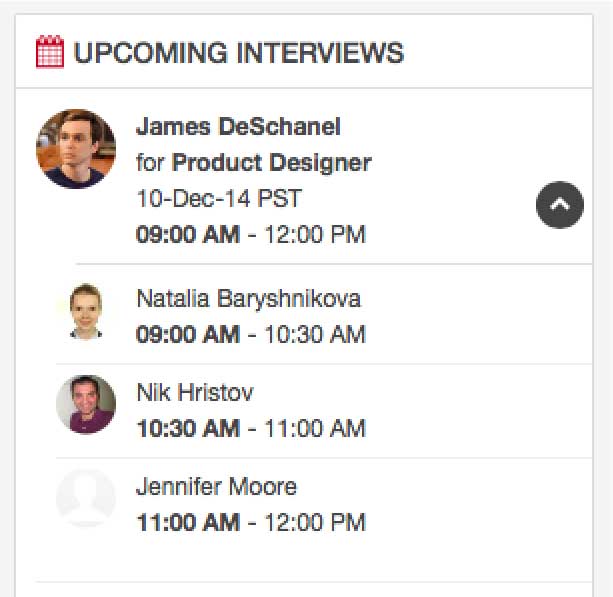 Interview Sessions
Make it easy to answer "who goes next?" with interview sessions. Add multiple interviewers to invites and manage an multiple interviews with one candidate as a single session.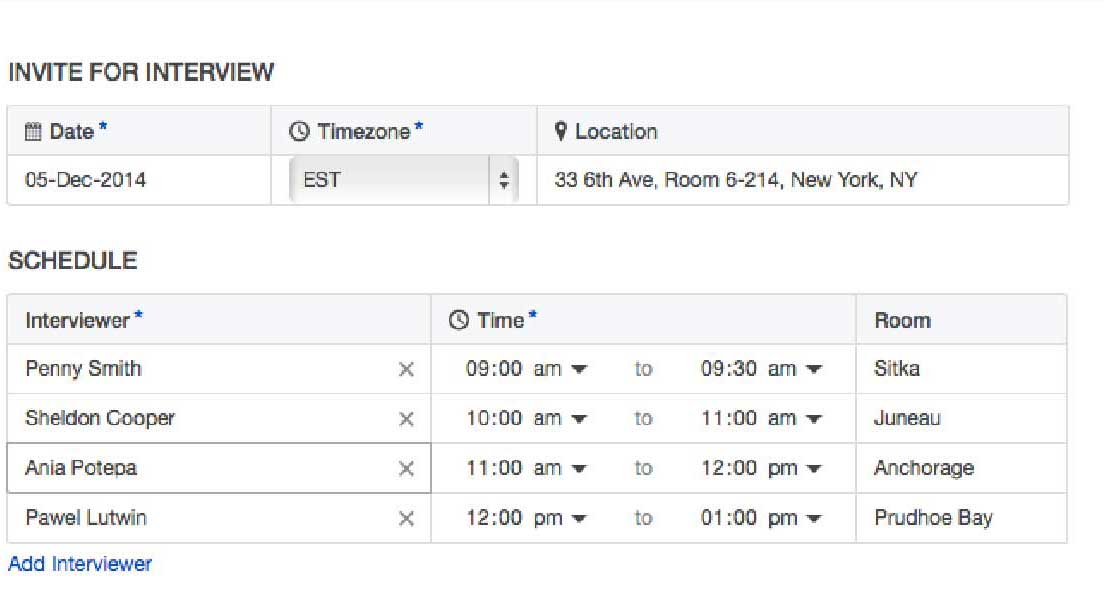 Accept and Decline Interviews
Managing interviews have never been easier. Interviewers and candidates can accept or decline interview invitations directly from email or the app. Once accepted or declined, organizers receive a notification making it easy to manage interview schedules. Receive a copy of the entire of the interview schedule and candidate correspondence for even greater transparency into the interview process.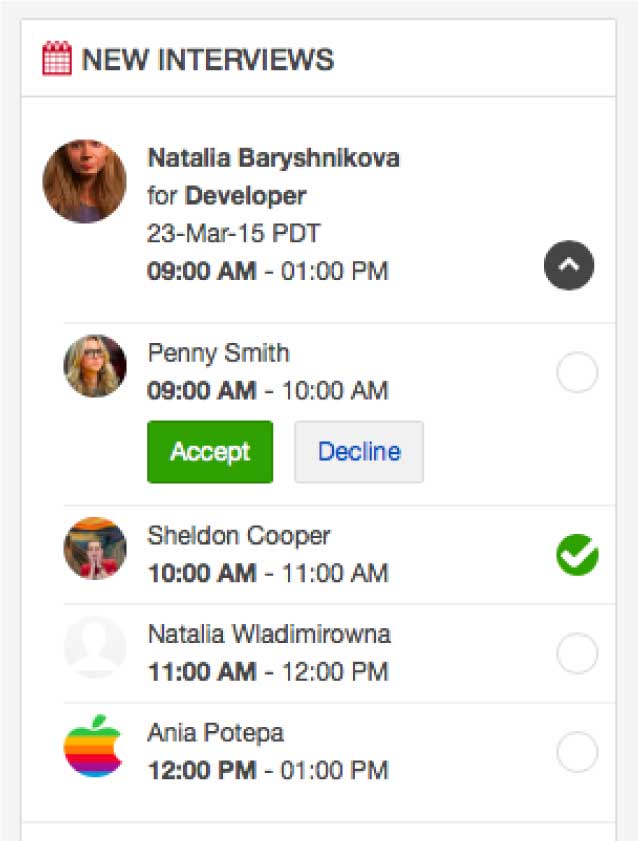 Interview scorecard
Add job specific criteria for teams to evaluate candidates. Easily compare candidates based on structured interview feedback for better hiring decisions.
Interview Packs
Improve your hiring team's interview participation, engagement and feedback speed with the new interview packs: email reminders and links to candidate profiles, interview scorecards and questions.