Job Approval & Job Offer Management
Get jobs approved and advertised quickly to close the candidates you want.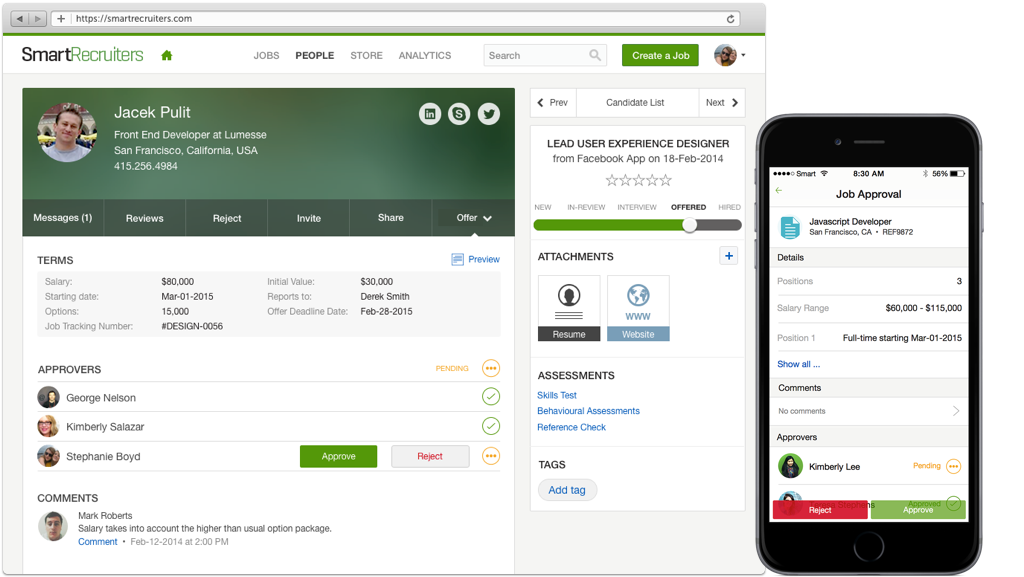 Don't let process get in your way. Get your jobs approved by the right people, easily create beautiful offers for the candidates you want and make it easy for your approvers to approve.
Job Approvals
Once a job is passed over from your HRIS to the SmartRecruiters Talent Acquisition Platform via an integration, easily assign the hiring team, job approvers, and even create the job ads in one streamlined workflow. Create custom preset approval chains (both linear and non-linear) across your entire organization and allow job approvers to approve or decline jobs in just one click from their desktop or the mobile hiring app.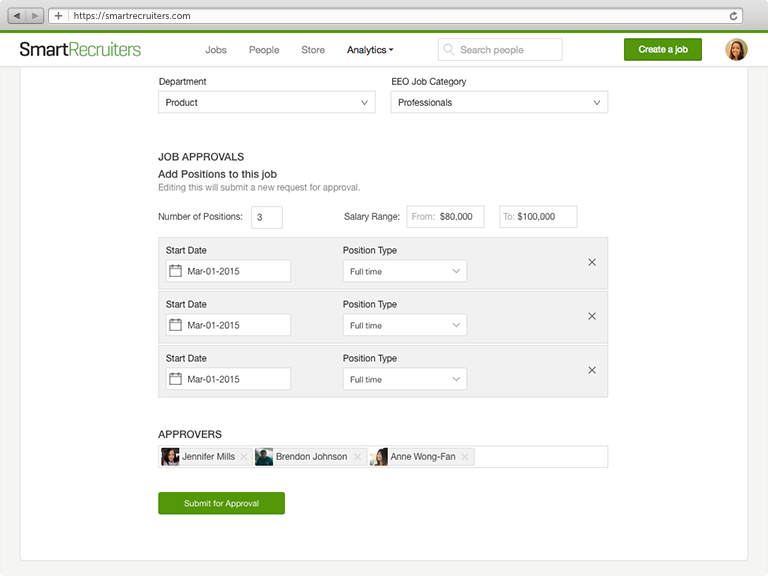 Offer Management
Standardize your offers with beautiful Word templates created right in the app. Be a hero with your recruiters and hiring managers by making offers unbelievably easy to create, update and adjust, and track your entire offer history within SmartRecruiters.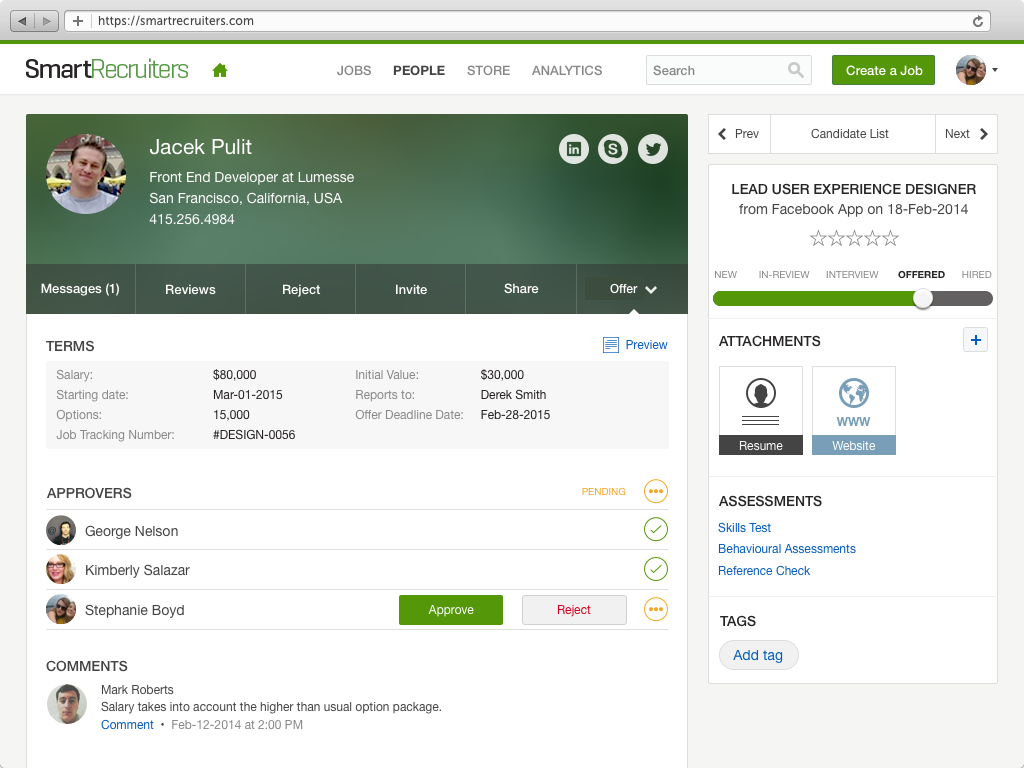 Offer Approvals
Move quickly on the candidates you want.  Allow the right people to approve offers quickly from desktop or conveniently on their mobile app. View all pending and approved offers in one central location for better visibility.