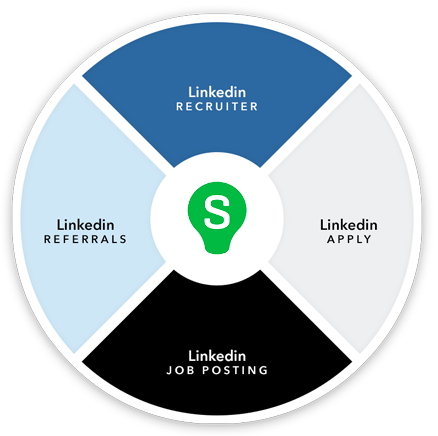 LinkedIn Preferred Partner
Maximize your LinkedIn investment with SmartRecruiters, an inaugural LinkedIn Preferred Partner. Leverage the deepest LinkedIn integrations to source and attract candidates – smarter and faster.


LinkedIn Recruiter
Enjoy a more seamless ATS experience between LinkedIn Recruiter and SmartRecruiters. More easily track candidate information such as applicant status, InMail activity, and candidate notes while reducing the need to cross-check records in the two systems.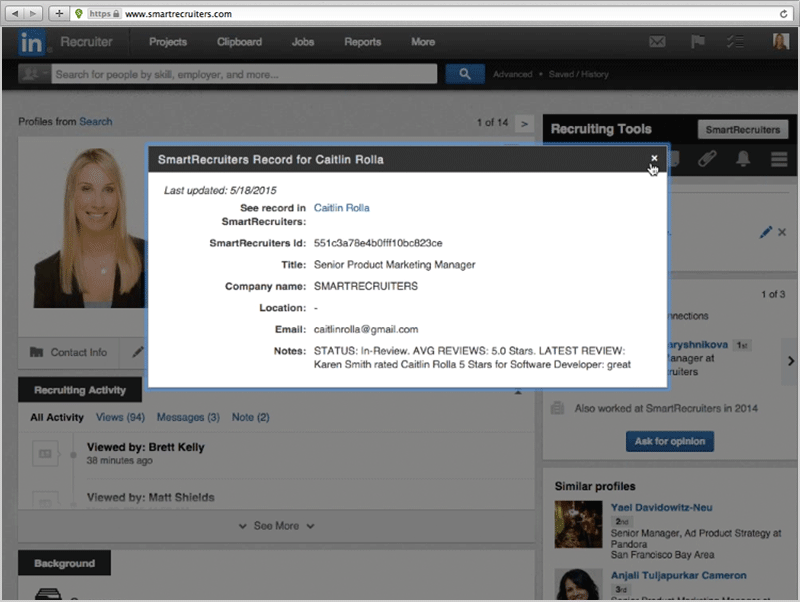 LinkedIn Referrals
Turn employees into recruiters and transform your employee referral program. See your jobs automatically feed your LinkedIn Referrals portal, and see referrals boost your candidate pipeline inside SmartRecruiters.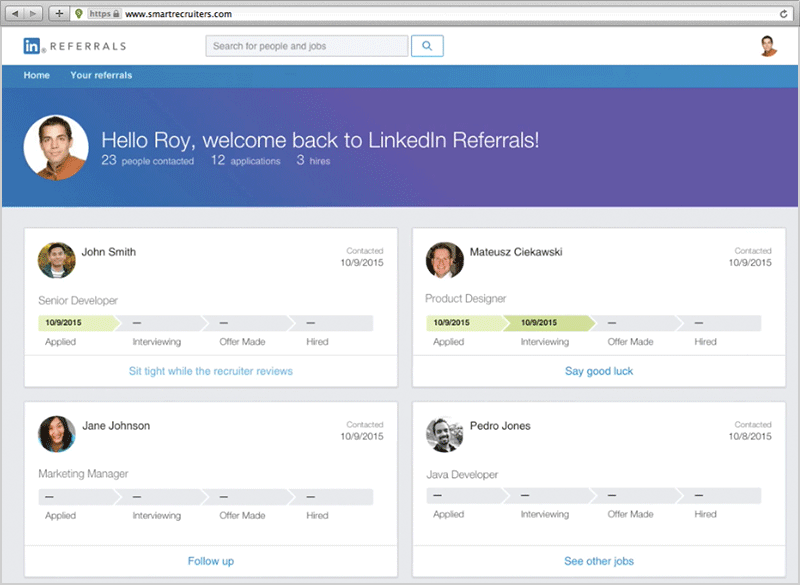 LinkedIn Jobs
Promote your job to LinkedIn's 400M+ members with the click of a button. LinkedIn will automatically target your job to qualified professionals who match the skills and experience you're looking for on LinkedIn. If you have a LinkedIn Job Slots contract, easily connect your contract, manage your slots and accurately track spend.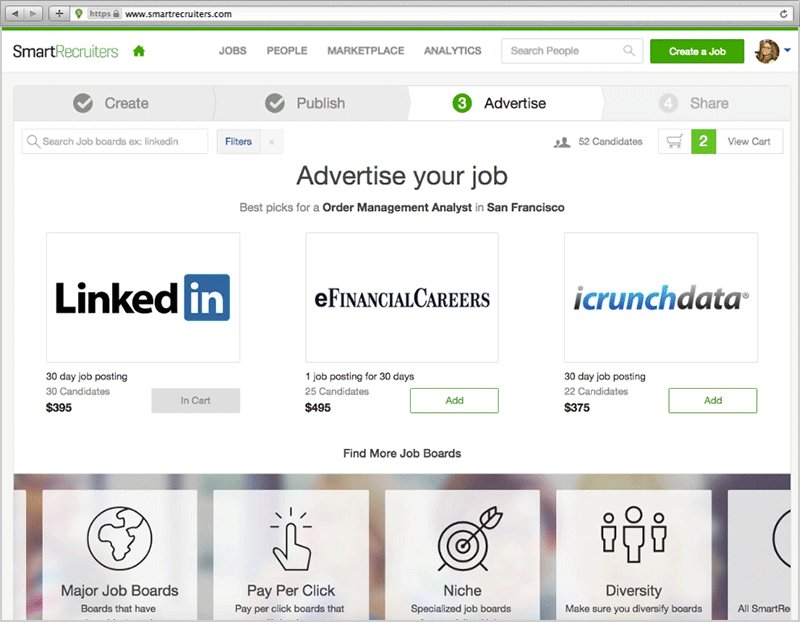 Apply With LinkedIn
Reduce drop off and triple your candidate flow. Give candidates 1-click apply with their LinkedIn profile from any device: desktop, tablet or smartphone.