Mobile Hiring App
Manage your hiring on the go.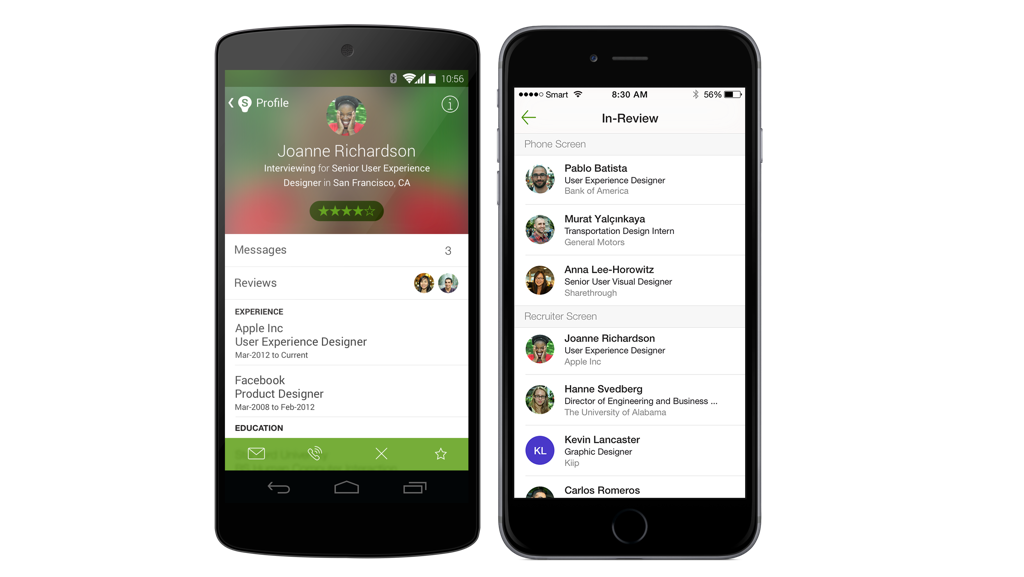 Everything you need in one convenient mobile recruiting app to manage your hiring while leading your busy life. It's nothing like you've ever seen before. We promise.
View Candidates
Easily swipe through your candidates while standing in line for coffee or between meetings. View name, title, resume, cover letter and all relevant candidate information to evaluate quickly. Tap once on the candidate profile to email or call the candidate. Mobile recruiting doesn't get much easier than that.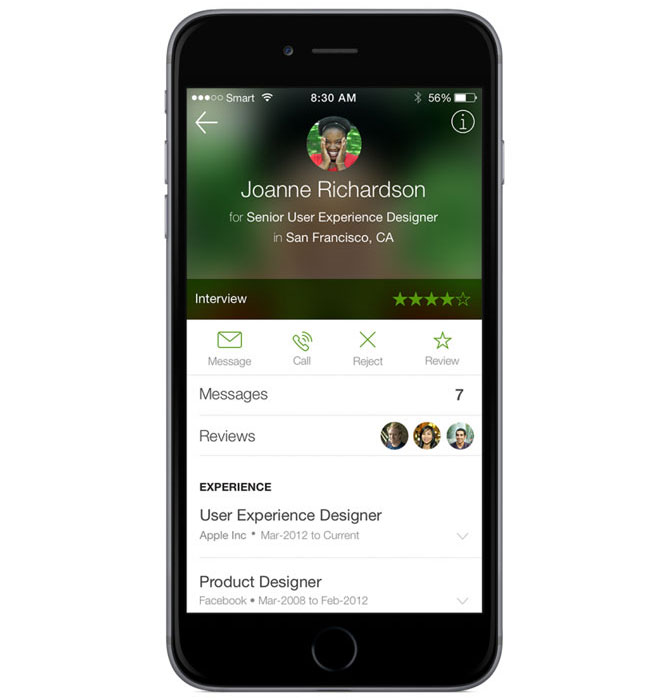 Message Candidates
Message candidates directly from the mobile recruiting app. From the candidate profile, email candidates on your phone, ensuring you can keep in touch while on the go.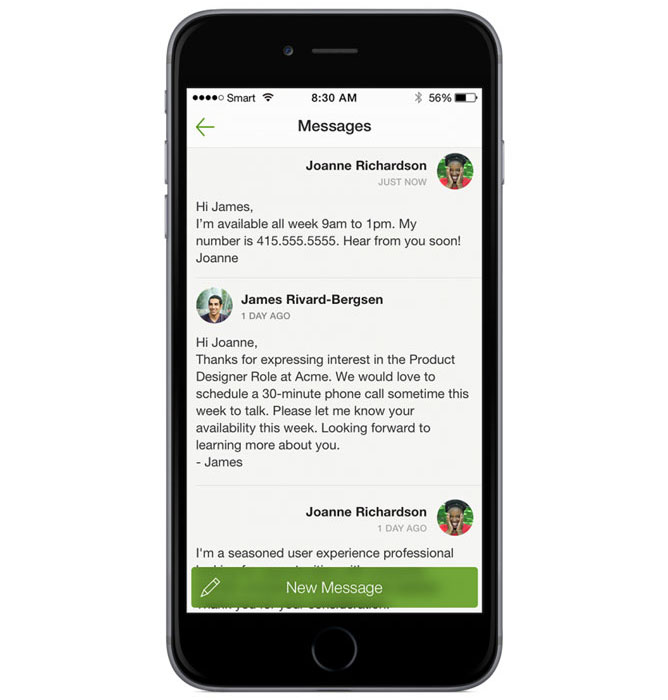 Give Feedback
Rate candidates and type feedback after your interviews in the mobile app, even while walking back to your desk. @Mention members of your hiring team or see what feedback others have given the candidate. You can even use voice recognition to record your feedback. How easy is that?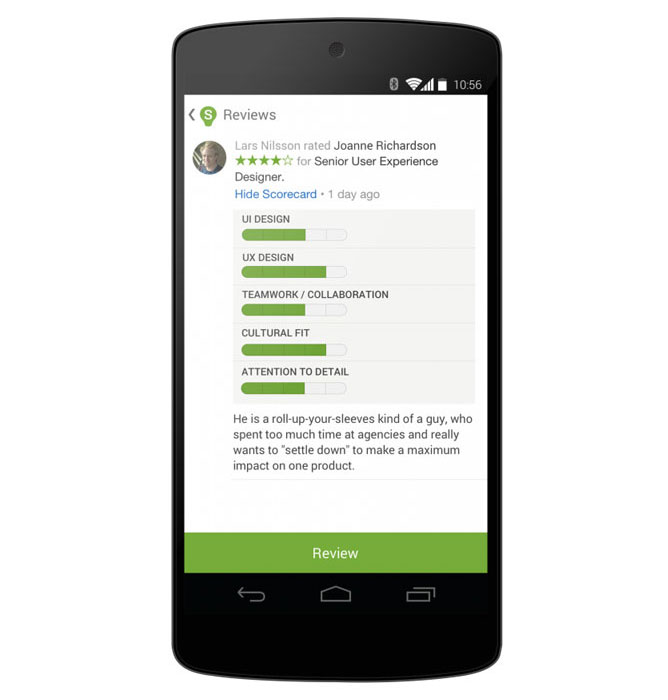 Approve New Jobs & Offers
Waste no time – conveniently view and approve new jobs and offers directly from the mobile recruiting app.