Let recruiters recruit
Get the system out of the way
Free up time for your recruiters to do what they do best – recruit. Eliminate tedious manual data entry. Automate processes so there's no need to chase interviewers down to get feedback. Make sure all relevant information is available in one system. The SmartRecruiters Talent Acquisition Suite gives your recruiters day-to-day efficiency to focus more strategically – on finding, engaging, and hiring the very best talent.
Source candidates more quickly and easily
Boost candidate flow and efficiency – at any scale.
Use simplified sourcing to distribute jobs to hundreds of job boards with just one click.
Find more quality candidates through our advanced Referral Engine that turns your employees into recruiters.
Refine your sourcing budgets with the Sourcing Analytics dashboard to target channels that produce higher quality candidates at the best price.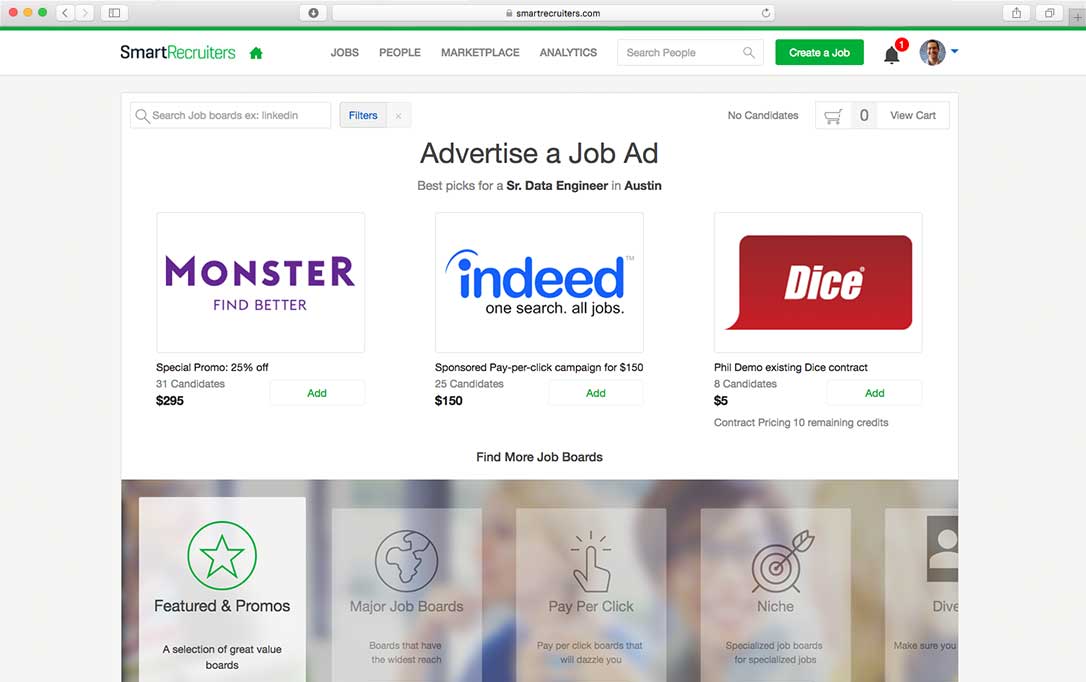 Streamline recruiting on one single platform
No need to bounce between multiple platforms to get work done.
Communicate with candidates easily, with all conversations captured on the Candidate Profile which shows the status and results of all triggered background checks and assessments within your workflow
Automatically find the right interview slots across multiple busy interviewers and schedule interviews using the Advanced Scheduling Wizard – compatible with both Outlook and Google Calendar.
Get detailed candidate feedback from your hiring team, compare candidates and make better hiring decisions.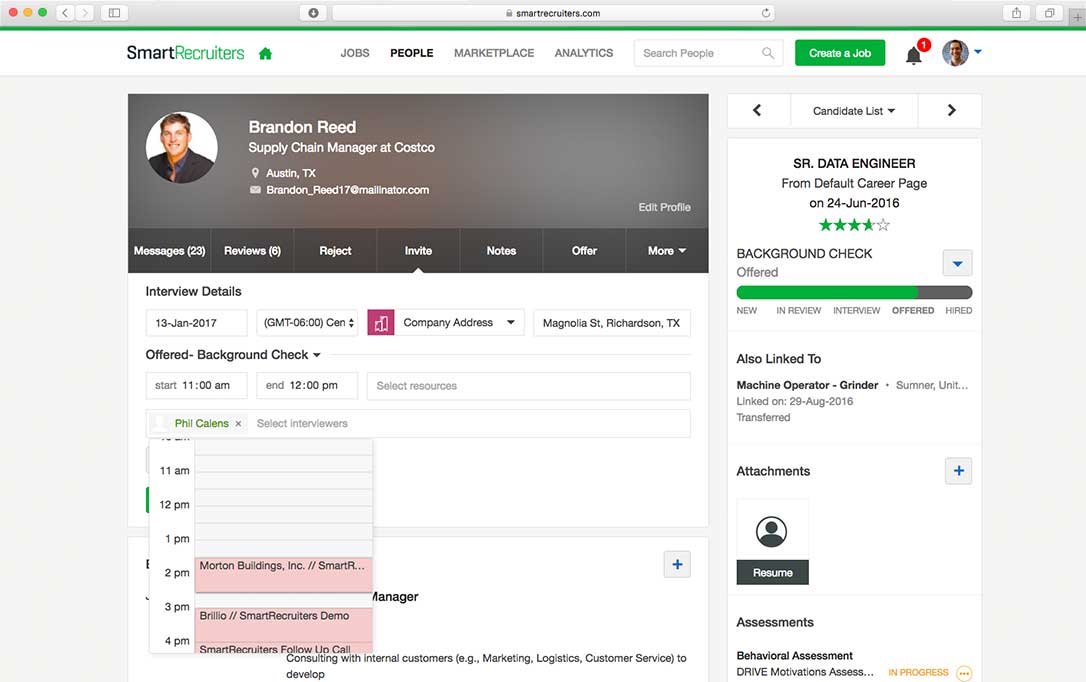 Reach a half-billion LinkedIn members
Target qualified professionals on LinkedIn with just one click.
Jobs can be automatically fed to the LinkedIn Referrals portal.
Candidates can easily apply – from both desktop and mobile devices
All candidate communications, including InMail activity, is instantly integrated into SmartRecruiters
Make more informed, data-driven decisions
The basis for analytics is to have relevant and clean data in the system. SmartRecruiters captures hiring process and candidate quality data by engaging hiring teams in an interactive, social experience so that the tool actually gets used. We capture advertising spend and job board performance through our integration with 100+ job boards.
Track key metrics that matter most to your organization.
Share meaningful insights with executives on hiring plan, sourcing, and pipeline.
Identify what's working and what's not and optimize your processes