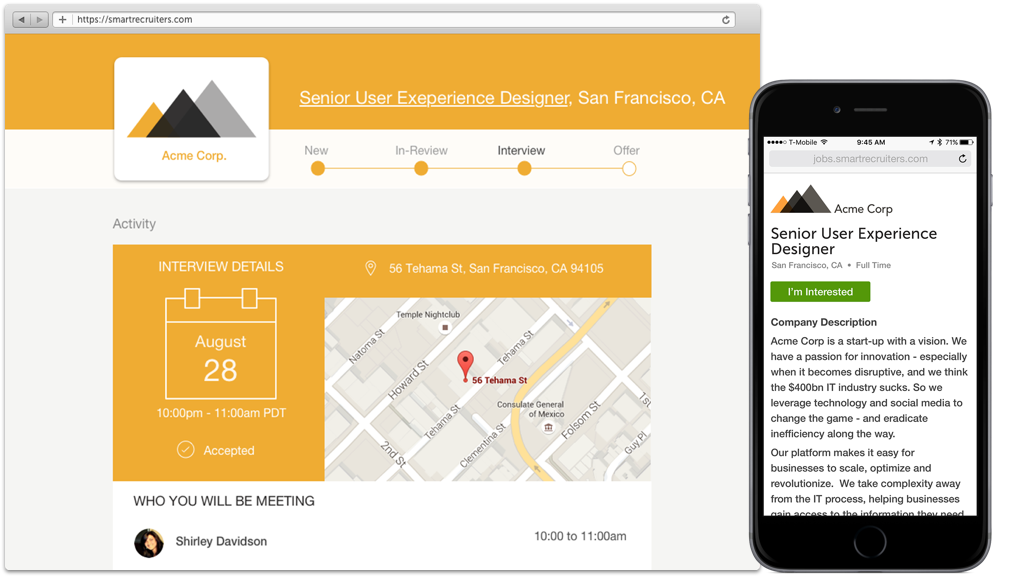 Amazing Candidate Experience
Treat every candidate like a VIP with a candidate experience that goes beyond the application.
Delight your candidates with the industry's best candidate experience. Let them easily discover job opportunities, give them a beautifully simple 1-click apply experience and provide a personalized portal to give them visibility into the hiring process. They'll love you for it.
Let Your Candidates Discover Jobs Via Multiple Channels
Let your candidates discover your jobs wherever they are: on free aggregators, job boards, LinkedIn, Facebook, career websites, targeted microsites, whether they are on a desktop, tablet or mobile device. SmartRecruiters job ads are clean, branded and engage candidates with videos and hiring manager profiles. Powerful fact: 15% of candidates who see SmartRecruiters job ads apply to them.
Make It Incredibly Easy to Apply
1-click apply makes it incredibly easy for candidates to express interest in a job, essential for attracting passive candidates. Let them apply on any device they prefer – desktop, tablet or mobile. Allow your candidates to apply directly with their Indeed, LinkedIn or Facebook profile with 1-click, or easily upload a resume. Powerful fact: 70% of candidates who start a SmartRecruiters job application complete it.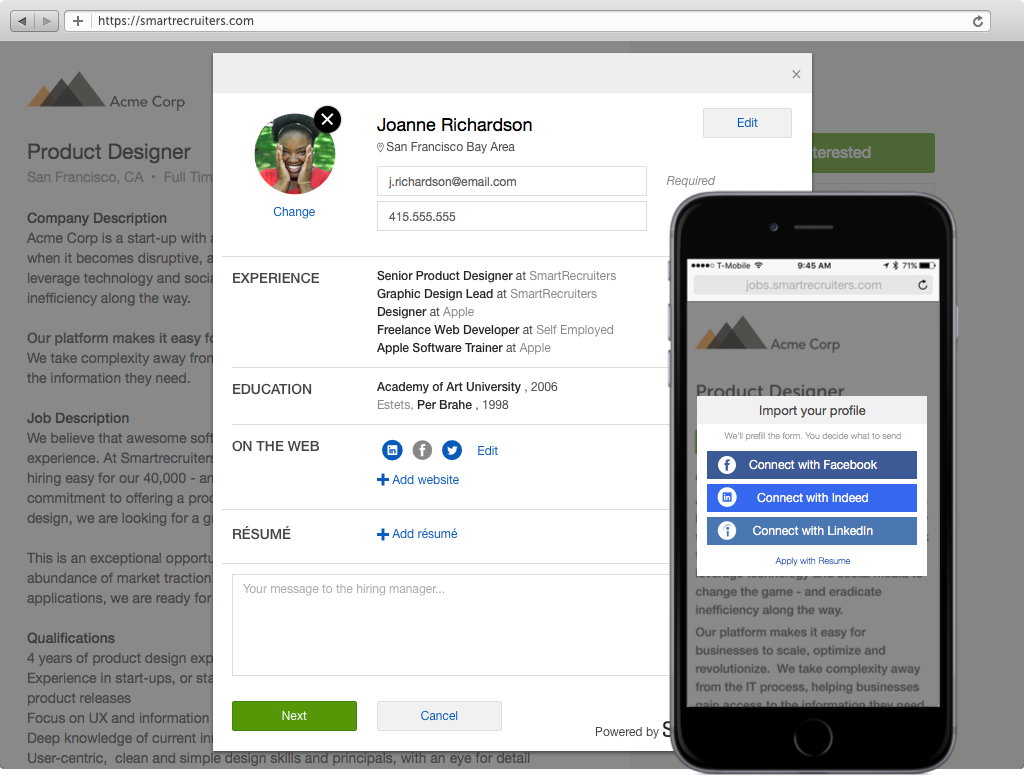 Provide an Amazing Post-Application Experience
Never leave a candidate hanging. Follow through with every single job application and give your candidates a beautiful, branded portal. Let them know their application has been received, what the hiring process looks like and where they stand. Give candidates the ability to message the hiring team directly and keep them up to date every step of the way. Top talent will reward you for the crispness and engagement.