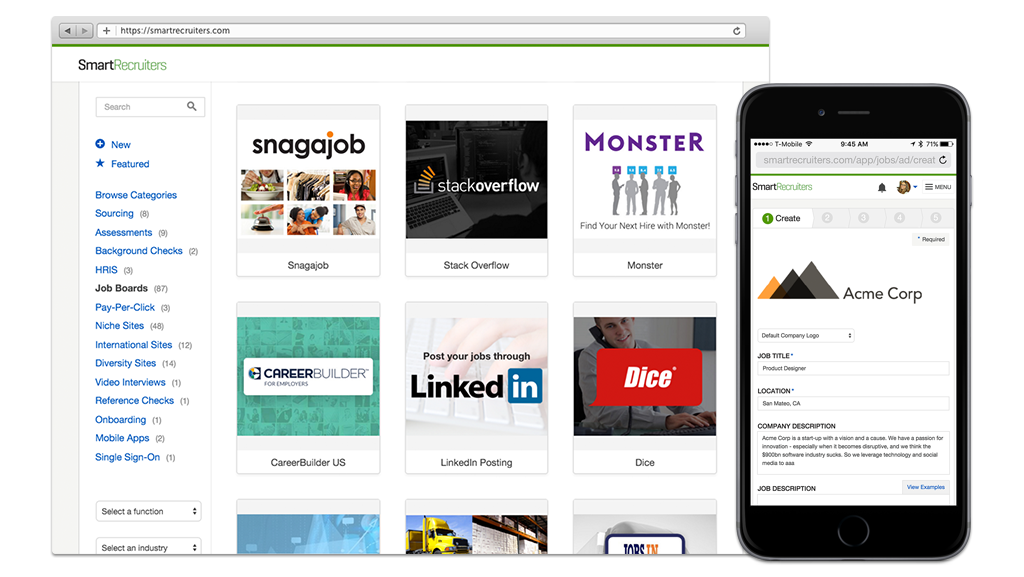 Job Distribution
Build and distribute compelling job ads to hundreds of job boards
Job distribution has never been easier or more effective. Easily create job ads and advertise them strategically with predictive analytics. Post them to free and paid job boards with just a click. Purchase directly from the SmartRecruiters Marketplace or leverage your existing job boards to easily track real-time performance across properties.
Easily Create Jobs
Streamline the job ad creation process. Get a head start writing your job ad with job description examples that have performed well for other SmartRecruiters. Define and add your hiring team upfront. And in two simple steps, publish your job ad to your career website and free job aggregators.
Make Your Job Ads Shine
Bring your job ads to life to attract the best talent possible. Ensure your job ads are fully responsive (desktop and mobile) and SEO optimized. Display videos, refer a friend buttons, and hiring manager profiles on your job ads to make your employer brand shine.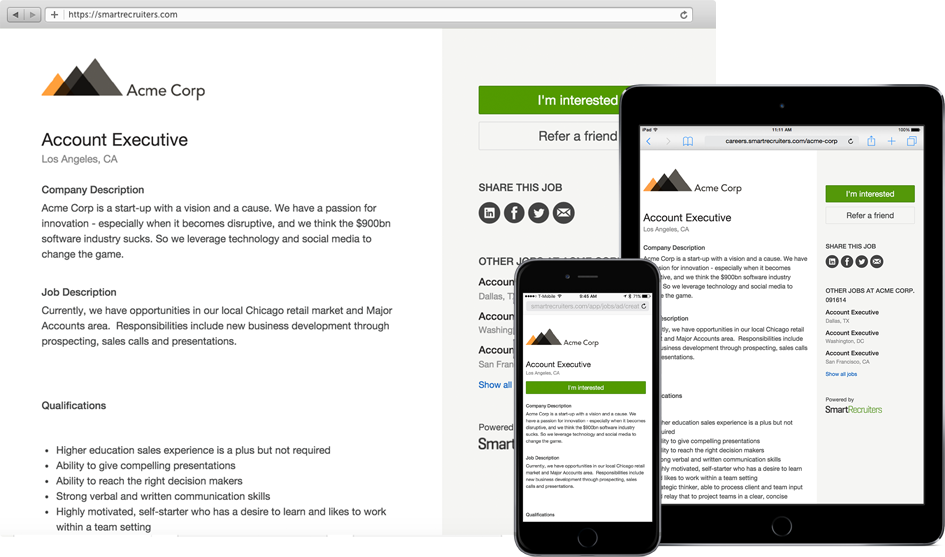 Distribute Job Ads to 100s of Job Boards
Get targeted, quality candidates in the door by easily identifying and advertising on the job boards that have performed best for your specific job. Our dynamic recommendation engine and advanced job board search makes it easier than ever to advertise on 100+ job boards through the SmartRecruiters Marketplace.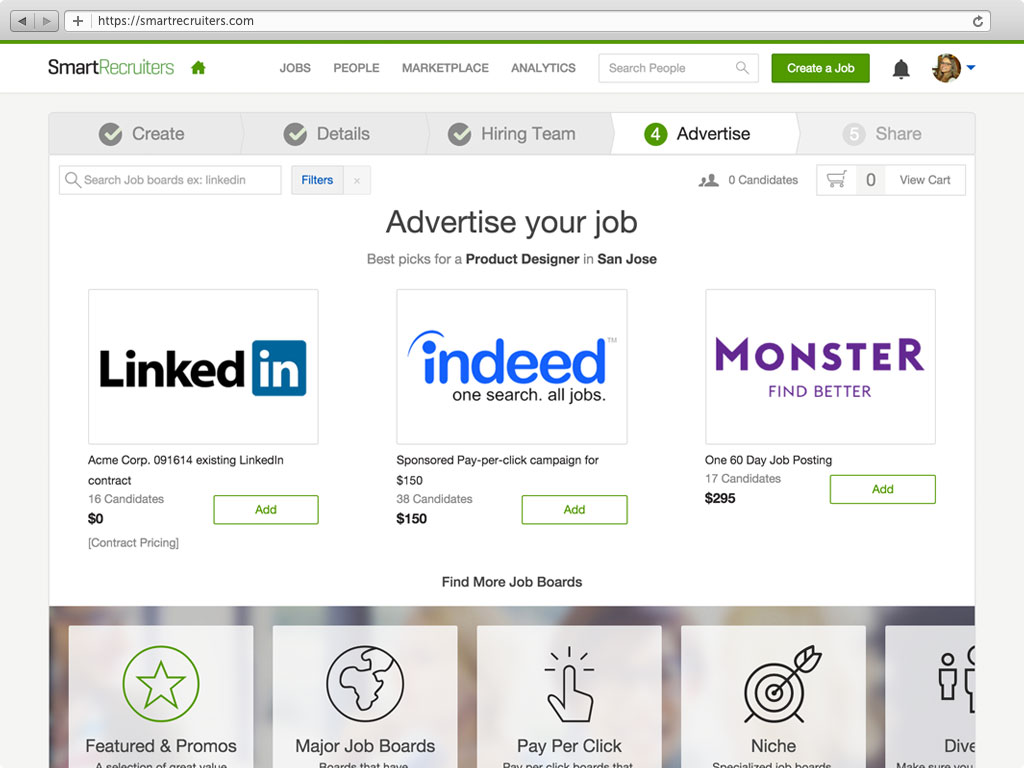 Manage Your Contracts
Conveniently manage your job board contracts in one place. Connect and manage inventory of your major job boards and enjoy fully integrated job advertising, source and cost tracking.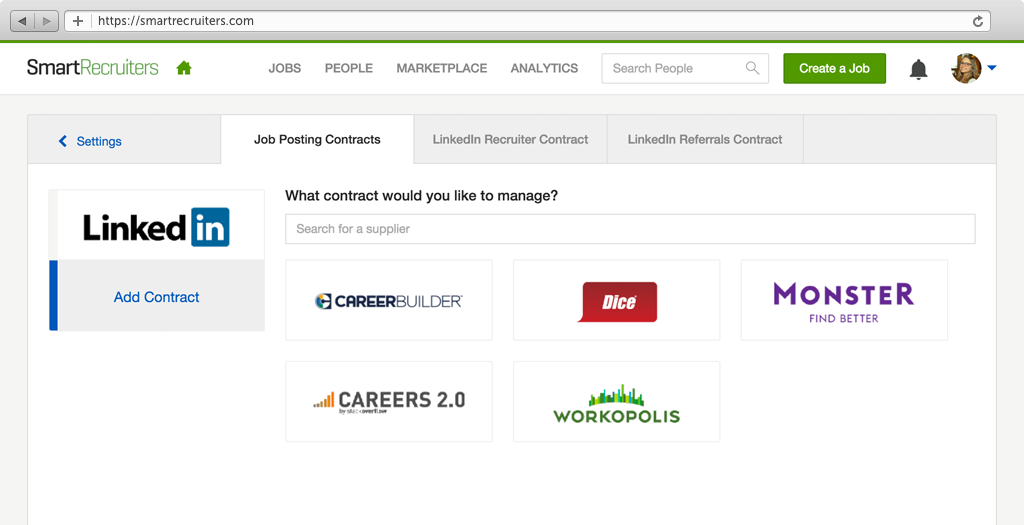 Support Multiple Brands
Promote your employer brand even if it includes more than one brand. Manage visuals and logos for multiple brands in your career website, microsites, and job ads to showcase each unique brand.