Security & Reliability
Ensure that your processes are secure, with the right level of access and approval.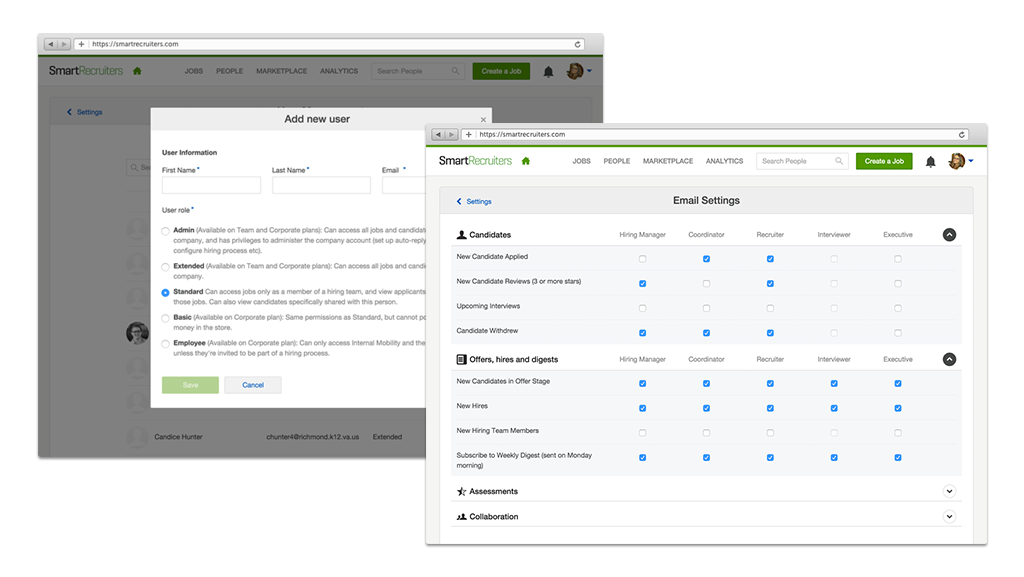 Manage the access level of each user and the approval workflows for your recruiting process, all on a secure & reliable platform.
Roles and Rights Management
Provide your hiring teams with the right level of information on jobs and candidates. Assign users to one of five different roles to determine who can see and share sensitive data across jobs and candidates.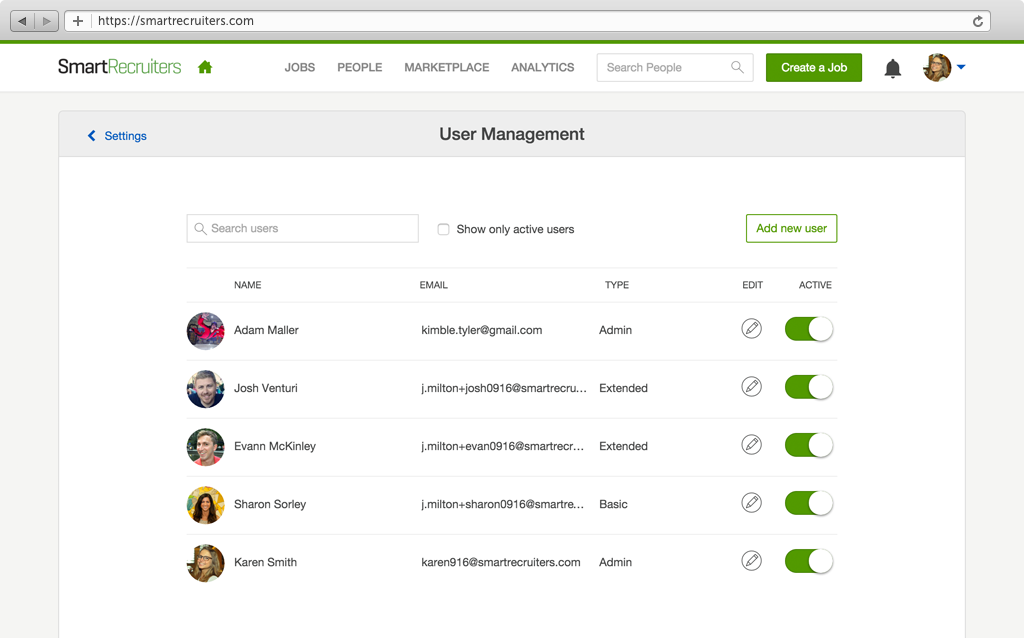 Job and Offer Approvals
Ensure that all your processes have the right level of approval. Fully configure approval steps for job postings and offers based on department, location or brand.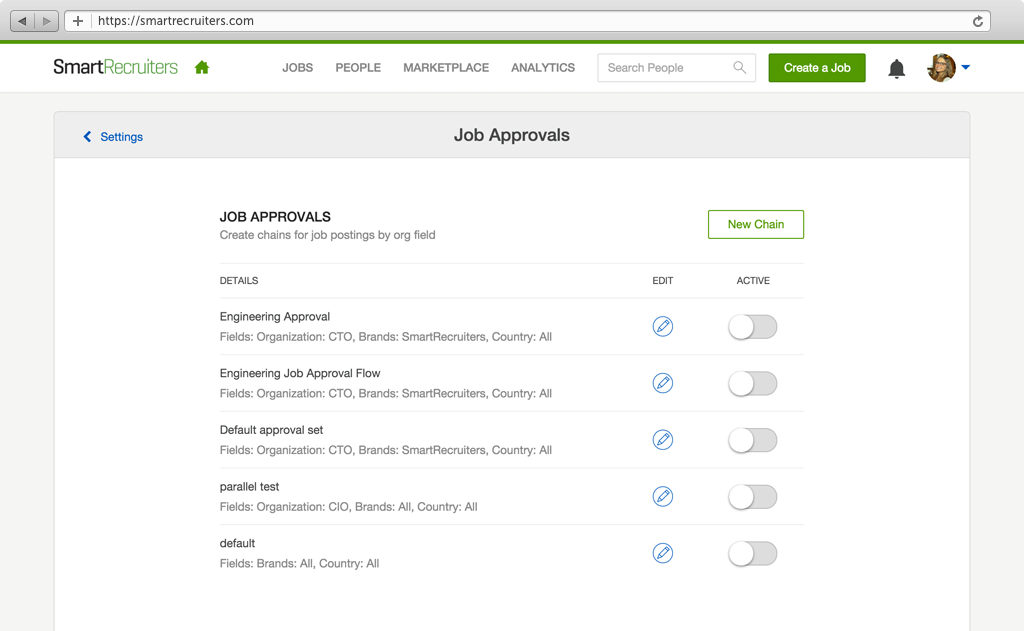 Enterprise-Level Platform Reliability
Leverage a transparent and reliable platform. SmartRecruiters adheres to the highest architecture and infrastructure standards, with a commitment to 99.9% uptime. Track issues, system performance and uptime metrics with our Status & Trust Portal.