Skills & Assessments
Assess and select the best talent with confidence.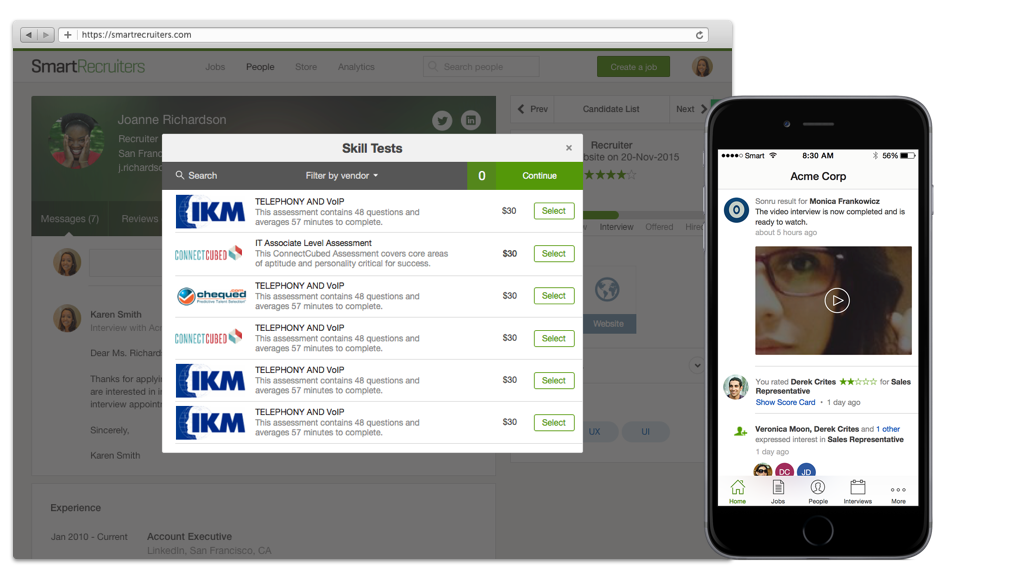 Choose and deploy the industry's leading assessment, reference and background check solutions right from the SmartRecruiters Marketplace. Easily integrate them into your workflow and see test results right from the candidate's profile page.
Automated Assessment Workflows
Include assessments as a step in your hiring workflow to easily judge and select the best talent. Enjoy the convenience of automatically triggering assessments sent to your candidates once they hit the stage you designate, and check the test results in the candidate's profile page.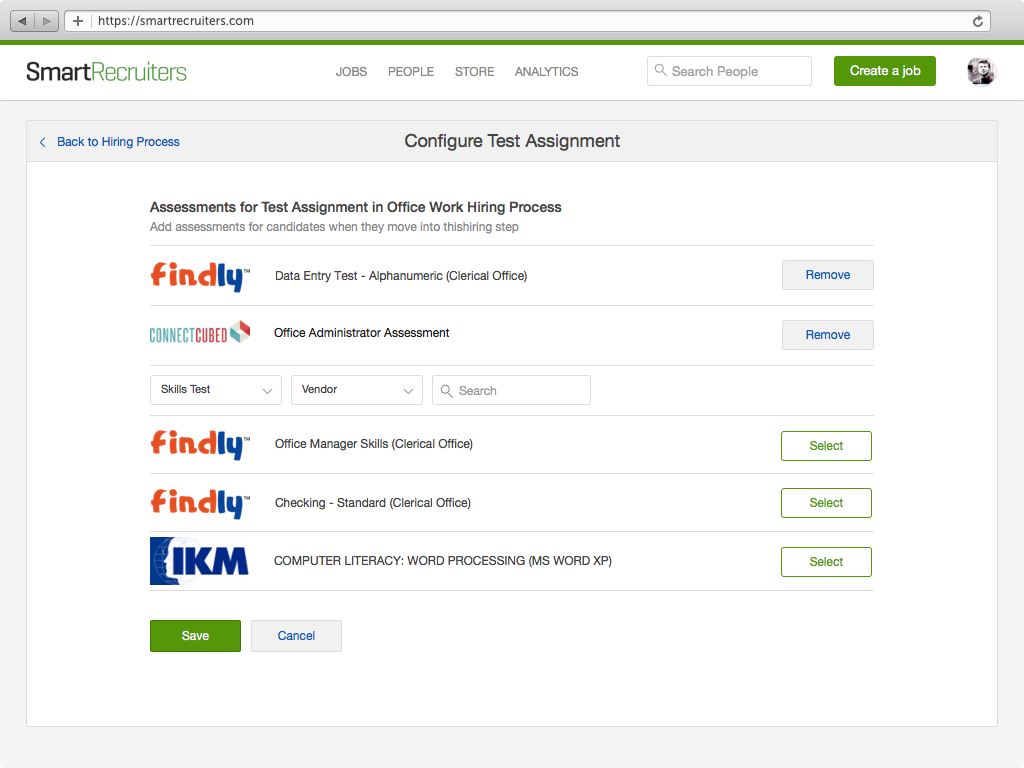 Skills & Behavioral Assessments
Get a deeper understanding of your candidate's personality, knowledge and skills. Leverage a variety of skills and behavioral assessments from the SmartRecruiters Marketplace to hire the best talent. Browse solutions from leading vendors like Criteria, HackerRank and Codility, or easily invite your preferred vendor to the Marketplace.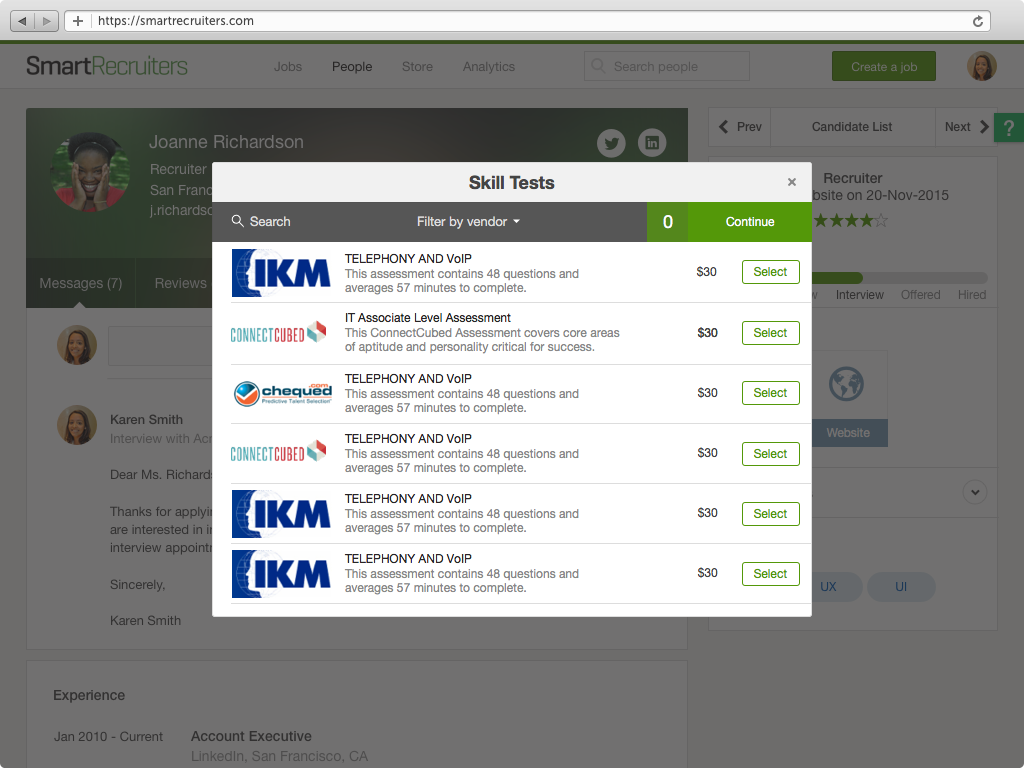 Reference & Background Checks
Find the best screening vendors inside SmartRecruiters and hire talent with confidence. Choose from and send a variety of reference and background checks from the SmartRecruiters Marketplace, including leading vendors like TalentWise, Chequed and Onfido.