Fast, Low-Cost HRIS Integration
Seamless synchronization with HR Information Systems
Integration to your HRIS used to require months of scoping, mapping and building. It's the number one reason organizations settled for inferior "recruiting" modules from their HRIS vendor. Now, the modern TA platform from SmartRecruiters changes the game through templatized, bidirectional HRIS integrations that can be implemented in minutes, not months.
Standard HRIS Integrations
Seamless integration with HRISs has traditionally been costly and time-consuming. The SmartRecruiters TA Platform features templatized bidirectional integrations to commonly installed platforms, including Workday, SAP, Oracle, Ultimate Software and more. Achieve complete HRIS synchronization, in well under a month with SmartRecruiters.
Say hello to fast, low-cost integrations — with SmartRecruiters.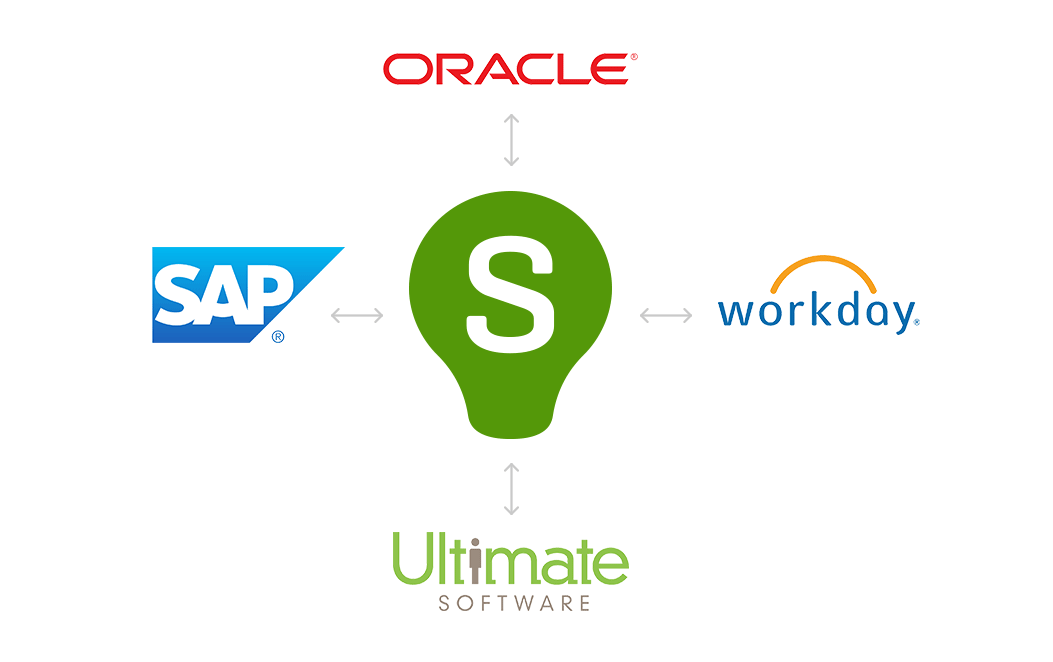 Open APIs
Deploy seamless and far less costly integrations with your up-stream and downstream systems via open, RESTful APIs.
Connect your favorite existing suppliers and tools to our Talent Acquisition Platform.
Leverage templatized integrations to Workday, Oracle, SAP and more.
Access our documented Developer Portal and test API calls directly from Live Docs, our real-time API documentation toolkit.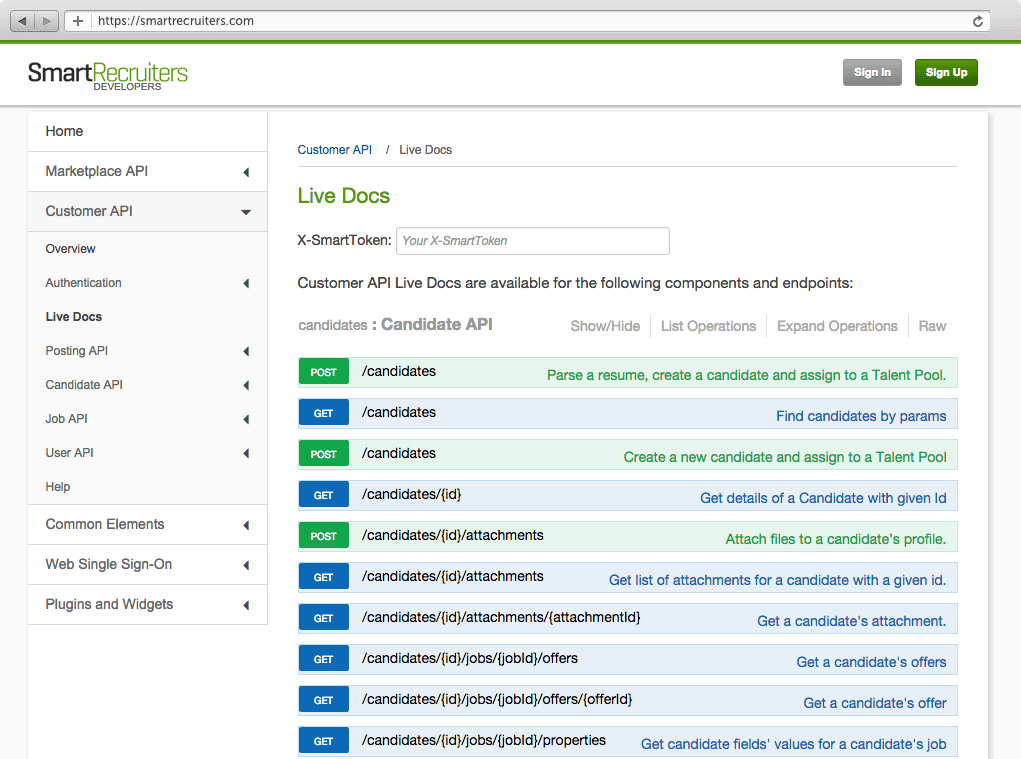 Configuration Sync
Dynamically update job, candidate & form data in SmartRecruiters with core HR data in your HRIS.
Core HR data from your HRIS created in SmartRecruiters
Core HR data updates sent to SmartRecruiters in real-time
Deleted core HR data removed from SmartRecruiters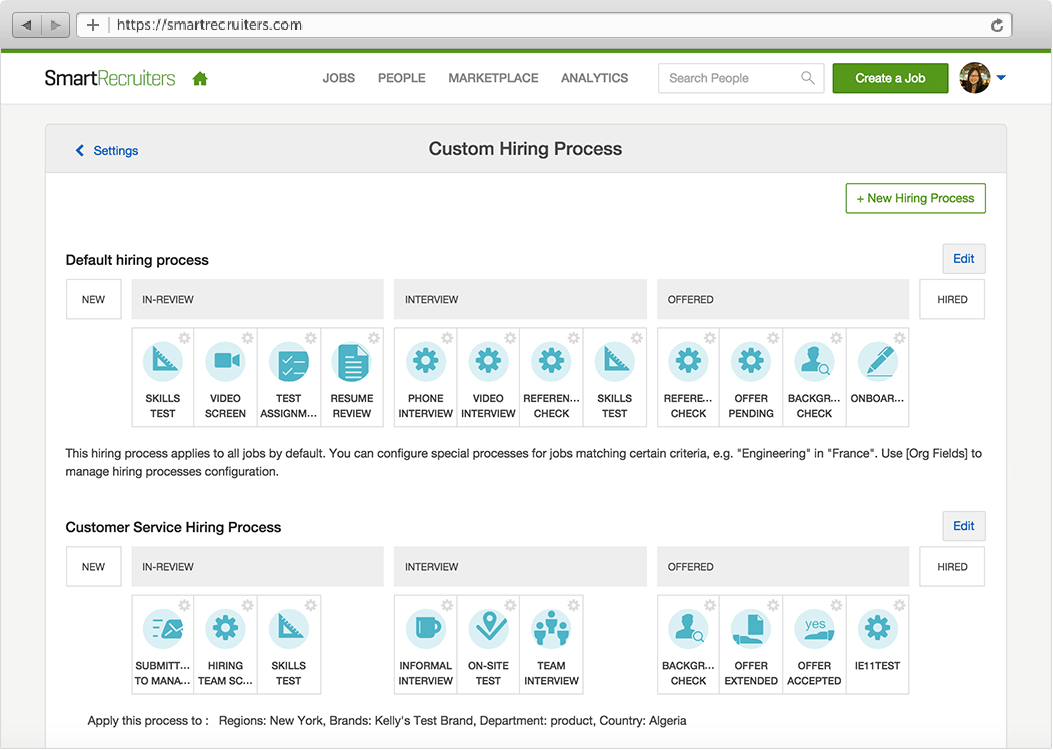 Employee Sync
Manage users between your HRIS & SmartRecruiters to ensure the highest level of security across all HR systems.
Employee data in your system synced to SmartRecruiters
New employees receive invites to SmartRecruiters
Terminated employees are removed from SmartRecruiters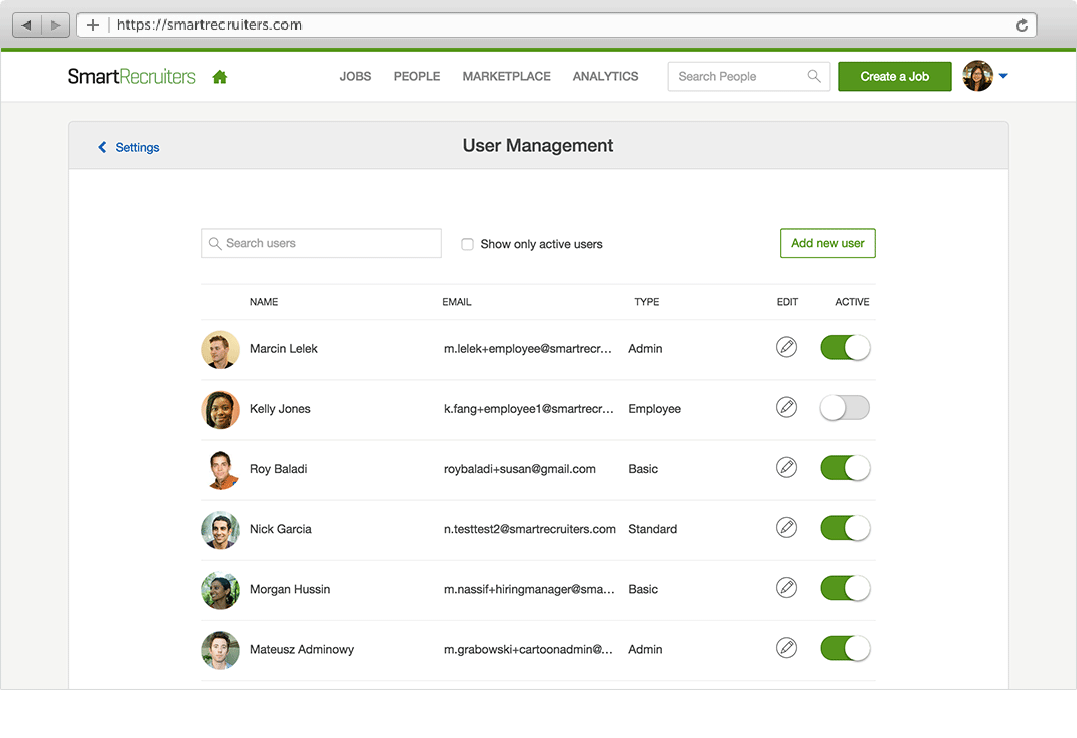 Position Sync
Open, update and publish to SmartRecruiters the headcount approved and opened in your HRIS.
Open headcount sent to SmartRecruiters and new positions are opened
Updates to positions / headcount captured in SmartRecruiters
Notifications sent to hiring team once new positions are added
New Hire Sync
Sync new hires closed in SmartRecruiters with your HRIS to eliminate manual entry and avoid errors during the handoff.
Hired employees sent to your HRIS from SmartRecruiters
Offer, job and application data sent to your HRIS for reporting
New employees created in your system for processing by your internal team