chapter one
A fundamental shift in hiring approach
It is time to rethink the reactive approach to hiring in today's candidate-driven market. Too often, companies think about attracting candidates through traditional job postings only after a position becomes available. Not only does this build up opportunity cost, it is causing more companies to lose out on top talent.
Cost of Hiring on the Rise
Today, with job openings at a record high (4.4%) and unemployment at a record low (3.7%), companies are increasingly challenged with thinning talent pipelines. In the United States, 73% of employers report skills shortages in their industry. This is Economics 101, where high demand for skills combined with a low supply of candidates leads to an overall increase in the cost of acquisition for quality hires.
In a global economy where talent acquisition professionals are faced with a lack of qualified candidates as their biggest obstacle to hiring success, forward-thinking teams are re-evaluating their approach in order to meet hiring demands. Time-to-Hire Drags Across All Industries
According to a recent LinkedIn global survey, filling an open job requisition in current market conditions can take up to four months depending on the industry.
DHI Group, Inc. a global provider of specialized websites and professional services, examined the average number of vacancy days for open positions by industry via the US Bureau of Labor Statistics. Their most recent report ranks the Information (& Technology) industry as one of the most challenging industries to fill jobs, which averages around 41 days in time-to-hire. The Manufacturing and Retail industries follow closely behind, taking an average of 30 and 27 days to hire, respectively. To compare, time-to-fill jobs across all industries in 2009 averaged 15 days. Clearly, the war for talent is very real.

Measure of Mean Vacancy Duration by Industry and Time Period, No. of Working Days, January 2001 to April 2018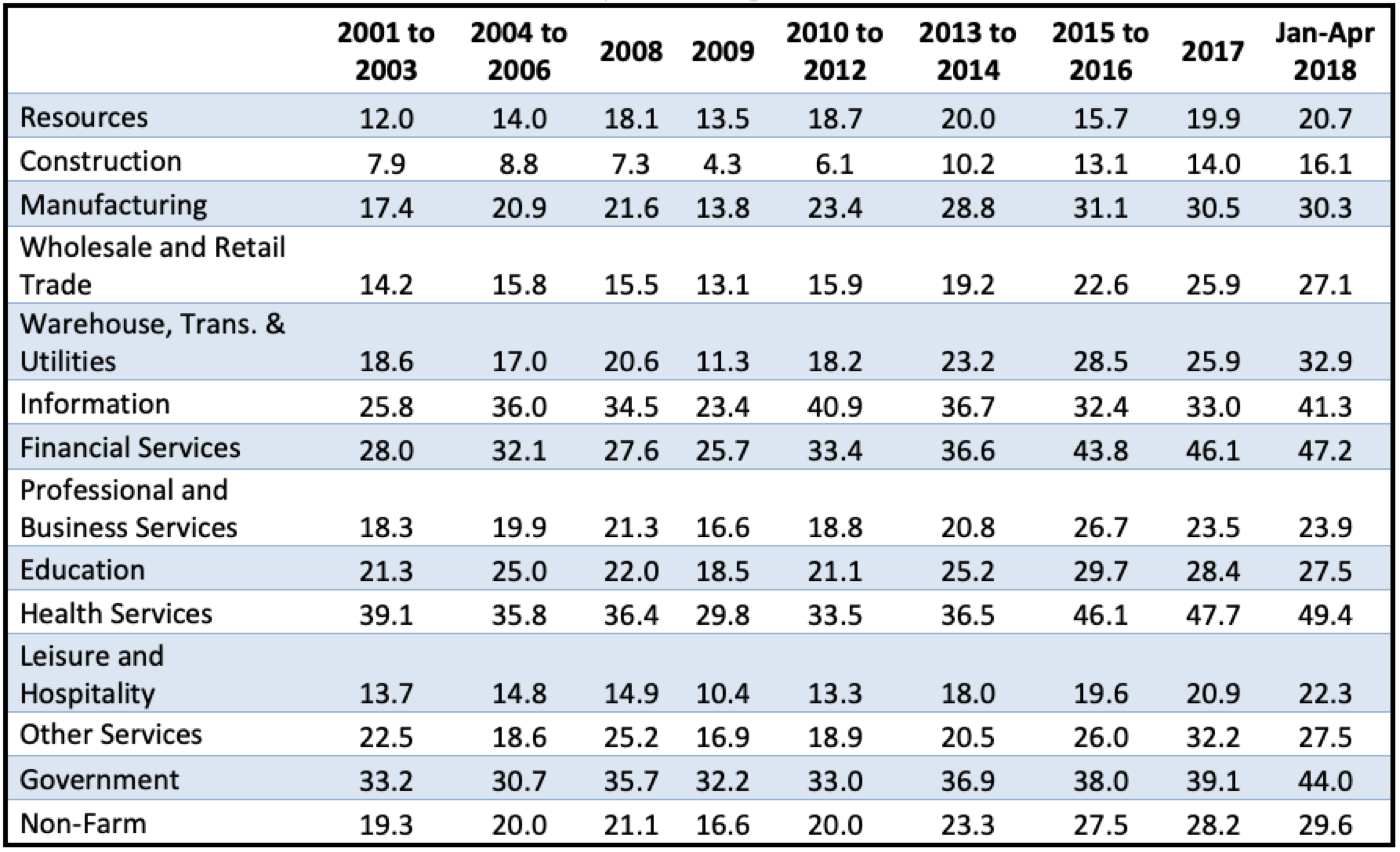 This massive time commitment means sourcing candidates is costly. A study from SHRM prices the average cost-per-hire for companies at $4,425.
In this new work economy, traditional recruiting methods yield unpredictable results, potentially filling talent pipelines with poor quality sources that require additional screening, vetting, and assessment, further delaying the hiring process and reducing companies' time-to-hire metric.