chapter five
Budgets Haven't Budged
Your chances for success in developing a diverse and inclusive culture are directly linked to the focus and investment that you put into it. Ultimately, the company will perform better as a result of your investment, but not all organizations have connected the dots between diversity and the direct business benefits it generates.
Making the right financial investment in diversity hiring also makes you more attractive to diverse talent. "Candidates are tired of seeing companies make empty promises to improve diversity and inclusion. By authorizing adequate funding for diversity hiring initiatives, company leaders signal their commitment to diversity with capital — a much stronger (and more meaningful) action than public statements alone," says Rocki Howard, DEI Executive.
But our research suggests that companies' financial investments in their diversity hiring programs don't yet align with their public intentions. Only a third believe they've provided a sufficient budget to achieve their public objectives.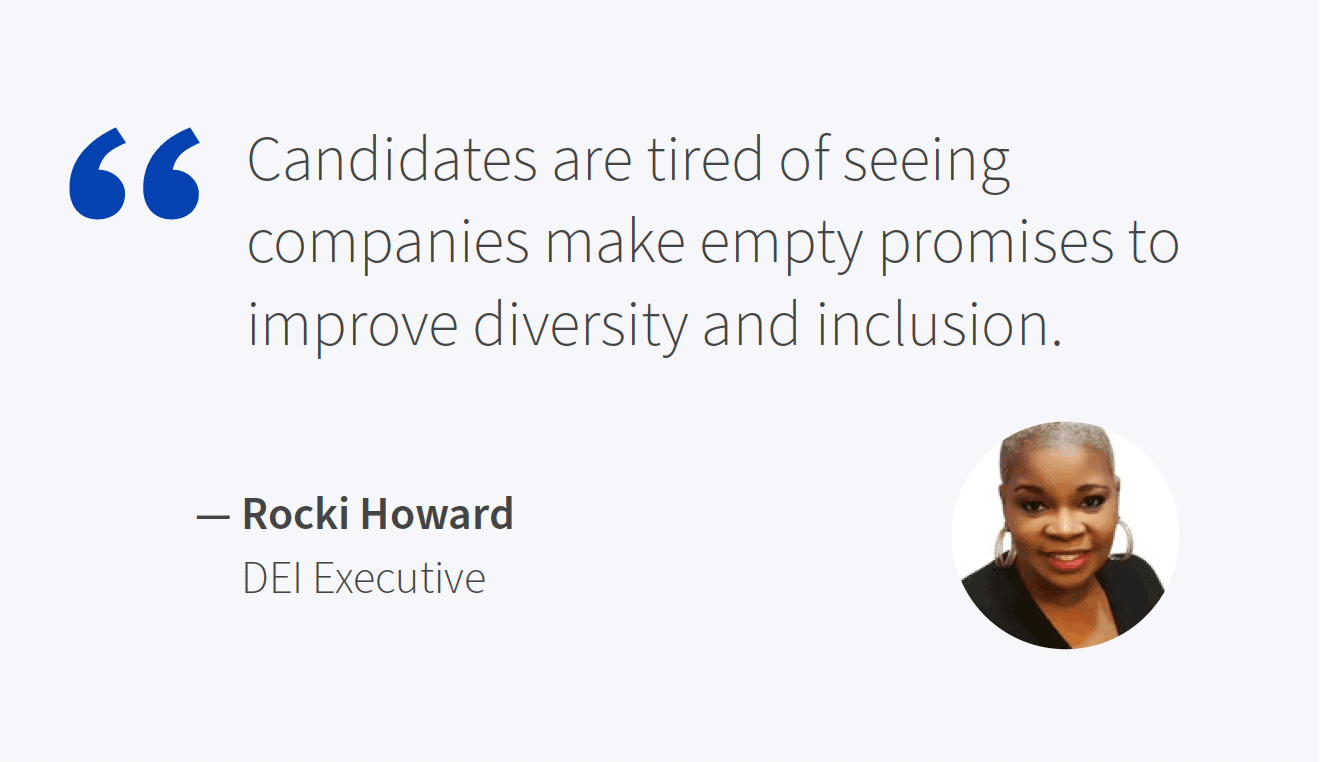 Participants in Banking, Staffing, and Consumer Packaged Goods were most likely to report having an adequate budget for diversity hiring. Sadly, this approach is hardly universal. Several industries showed severe underfunding of diversity hiring programs. The Apparel, Communications, Construction, Hospitality, Machinery, and Utilities industries all demonstrate significant gaps between their intentions and their investment.
Underfunding of diversity hiring programs appears to be consistent across companies of varying sizes. Although larger companies tend to have bigger budgets, they're just as likely as smaller companies to have underfunded their diversity hiring objectives. Smaller companies may be more sensitive to the impact that investing in diversity has on their employer brand, prompting them to invest more in diversity hiring, even if they have a smaller overall budget.
Does your company have a budget for diversity sourcing that aligns with your diversity hiring objectives?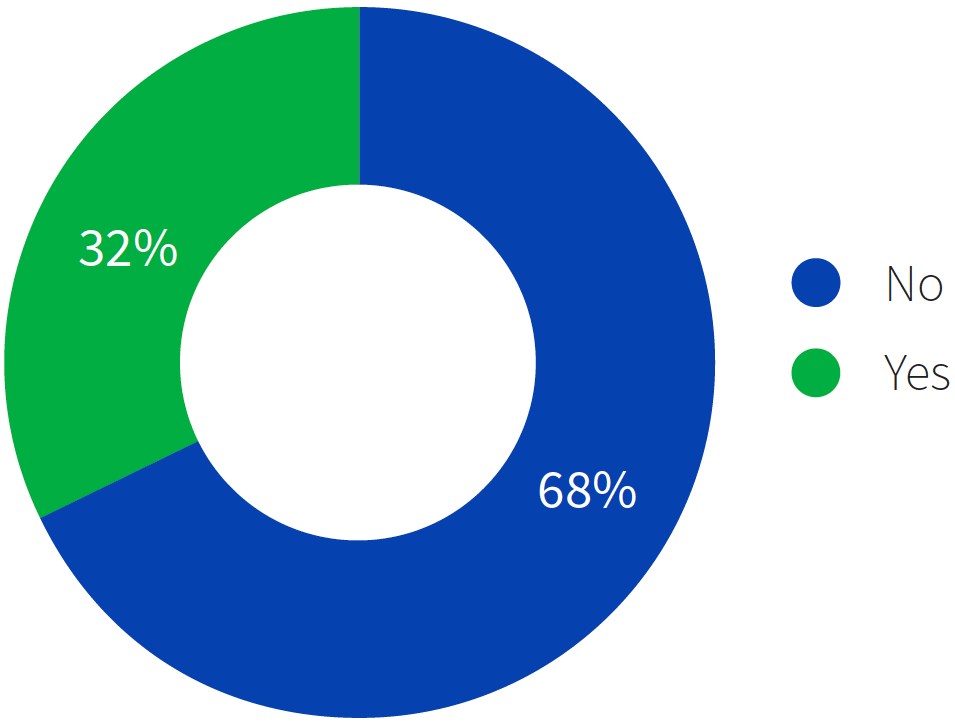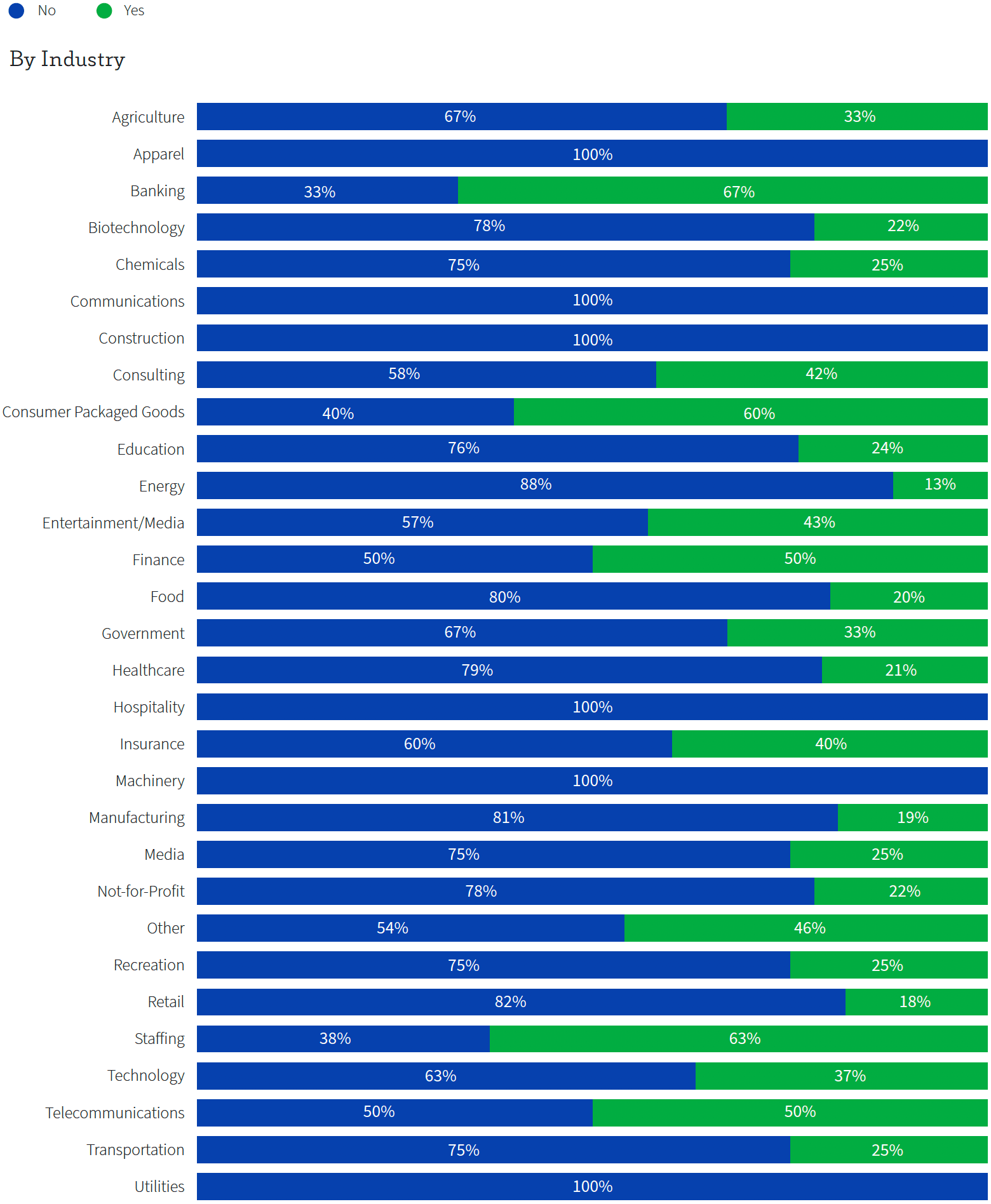 When it comes to candidate outreach, more than half of participants reported investing their budget in job fairs. Companies have traditionally sourced talent at job fairs, but diversity sourcing requires more intention and thoughtfulness to create a sustainable return.
Does your company invest in job fairs?
Diversity hiring events, conferences and community partnerships are all effective ways to reach diverse talent pools, but they require sustained investment to develop the kind of deep, meaningful relationships that will yield the greatest return.
Putting funds toward these entities and events where diverse talent is more likely to be concentrated can help companies build lasting relationships and get a greater return on their investment.
Market mapping can give you actionable insight for finding diverse candidates with the skills you need, but less than a quarter of participants report incorporating market mapping into their talent strategy.
Similarly, an effective and intuitive candidate relationship management (CRM) tool is critical for developing a healthy talent community — but more than half of respondents admitted that they weren't using their software to its full potential.
"Leveraging a CRM as part of your talent acquisition toolkit allows companies to not only build a candidate pipeline but to effectively communicate with these passive candidates," says Frances Ibe, Vice President of Product at SmartRecruiters. "Proactive and relevant candidate communication is going to be critical in attracting top talent."
There are significant gaps between public intentions and the budgets provided to achieve them. But these gaps provide opportunities for companies to improve their investments — and reap a greater return
Investing in Relationships With Diverse Talent Communities
Fannie Mae's talent acquisition team puts resources behind its commitment to diversity hiring. They're investing in technology, processes, and outreach to incorporate D&I end-to-end across the recruiting process, says Kelly Bradshaw, Fannie Mae's Diversity and Recruiting Programs Lead, Talent Acquisition.
Fannie Mae works to advance technology to build better mortgage processes to increase access to affordable housing. They also use technology to advance relationship-building with talent in order to attract people from a variety of sources. One of the reasons they landed on SmartRecruiters' tools is because of the robust CRM. "The capability will allow us to engage talent," Bradshaw says. "Following our diversity and inclusion events with our partners, we invite all participants to join our CRM talent community."
Although they're in the early stages of implementation, the team is excited about its potential. Bradshaw and the talent acquisition team are working alongside the employee branding lead and marketing team to build out a communications plan to leverage SmartRecruiters' CRM tool to its full potential. Fannie Mae strengthens relationships with communities of color through events at Historically Black Colleges and Universities and Hispanic-Serving Institutions.
"We've done quite a bit of work with them in building relationships and doing targeted events through one of our campus partners," Bradshaw says. The talent acquisition team captures interest from those events using the SmartRecruiters CRM tool.
After recruiting events, Fannie Mae's team follows up with candidates one-on-one to invite them to join the talent community. That human touch, driven by better data, helps the company stand out to candidates and supports vital relationship-building across diverse community partners.
Action Items
Examine your company's budget for diversity sourcing and make sure that it aligns with your objectives.
Consider investing in a CRM tool to categorize candidates according to your hiring objectives.

Consider investing in alternative sourcing strategies to attract diverse talent.