Applicant Tracking System (ATS)
Hiring Success Glossary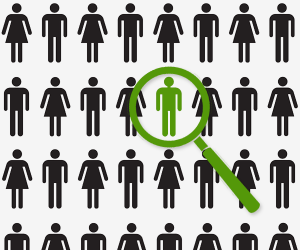 The Applicant Tracking System (or ATS software) is a software application that enables the electronic handling of a company's recruitment needs. As the name implies, an ATS allows an organization to collect and store candidate and job related data and track and monitor the process of candidates through all stages of the hiring process.
Applicant Tracking Systems are also used to post job openings on a corporate website or job board, screen resumes, and generate interview requests to potential candidates by email. Other features of an Applicant Tracking Systems include pre-screening questions, source tracking, and source effectiveness reports and resume process tools.
Legacy recruiting software and applicant tracking systems fall short when faced with the demands of the modern hiring process. A new generation of technology improves upon the traditional applicant tracking system and turns complex and tedious manual tasks into streamlined talent acquisition.
The complete Talent Acquisition Suite combines functionality with scalability and ease of use for an all-in-one hiring solution. A true Talent Acquisition Suite supports not only applicant tracking, but also recruitment marketing and hiring team collaboration, as well as provides actionable insight via recruiting metrics.
Talent Acquisition Suite capabilities include:
Recruitment Marketing
Targeting the most qualified candidates through centralized distribution of job ads to job boards, ease of application, career websites, employee referral processes, and talent pool management.
Learn more about recruitment marketing and the candidate experience with SmartRecruiters
Collaborative Hiring
Hiring the best candidates through hiring team collaboration, interview management, skills assessments, job requisition and offer management, and mobile hiring.
Learn more about collaborative hiring and hiring manager engagement with SmartRecruiters
Easily configurable cloud platform
A modern and centralized platform that supports operational analytics, customizable processes, user permissions, compliance, and integration with existing vendors and system via an open API.
Learn more about how SmartRecruiters boosts recruiter productivity by allowing recruiters to focus on recruiting rather than the platform.
The SmartRecruiters Talent Acquisition Suite
Find out more about how SmartRecruiters revolutionizes applicant tracking system functionality. Already have a legacy system in place? We also make it easy to replace your ATS.