Applicant Tracking System (ATS)
Hiring Success Glossary
The origin of Applicant Tracking Software and the Applicant Tracking System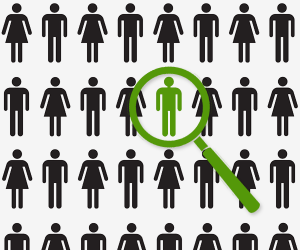 Also known as employee recruitment software, recruiting management software, or applicant tracking software, Applicant Tracking Systems enable the electronic handling of recruitment needs.  They help an organization to hire workforce more economically.
The Applicant tracking system (or ATS) was first launched between 1998-1999. ATS software was originally used to meet the basic requirements of candidate tracking and compliance, as well as to automate basic transactions and processes. For Recruiters and companies, it enabled the tracking of applicants electronically. For job seekers it enabled the ability to apply for jobs online.
The ATS today
Today, applicant tracking systems need to meet a much broader set of functionality, including: distribution of jobs to external job boards and corporate career sites, source tracking, talent communities, managing employee referrals, pre-screening questions, and recruiting metrics.
An ATS is now used to publish latest job vacancies on job boards or corporate websites, monitor CVs and create and send interview notifications to prospective candidates via e-mail. Some other features an ATS might support include: multilingual abilities, answer tracking and pre-monitoring questions, modified input forms, automated resume ranking, request tracking and individual applicant tracking.
The major purpose of an applicant tracking system is to serve as a centralized location for an industry's recruitment efforts. Applicant tracking systems are built to enhance management of applicant information and resumes. Information is gathered from applications through the applicant tracking system, from the organization's official website, or from candidates on job boards. Job boards maintained by companies like Indeed.com, CareerBuilder.com, Hot Jobs and Monster.com use applicant tracking software.
Applicant Tracking gives way to the Talent Acquisition Suite
Most recruiting software and applicant tracking systems on the market today fall short of meeting all the requirements of the hiring process.
Individual recruiters often resort to working around the system, hiring managers typically do not adopt usage of the ATS at all, and candidates are often lost in the application process. These challenges require talent acquisition leaders to purchase and implement a variety of add-on solutions to pick up where the core ATS leaves off.
The Talent Acquisition platform mixes power with ease and is an all-in-one solution to make hiring easy. A true TA platform meets the requirements of recruitment marketing and hiring collaboration, as well as provides convenient and actionable insight into recruiting metrics.
Talent Acquisition Suite capabilities include:
Recruitment Marketing
Targeting the most qualified candidates through centralized distribution of job ads to job boards, ease of application, career websites, employee referral processes, and talent pool management.
Learn more about recruitment marketing and the candidate experience with SmartRecruiters
Collaborative Hiring
Hiring the best candidates through hiring team collaboration, interview management, skills assessments, job requisition and offer management, and mobile hiring.
Learn more about collaborative hiring and hiring manager engagement with SmartRecruiters
Easily configurable cloud platform
A modern and centralized platform that supports operational analytics, customizable processes, user permissions, compliance, and integration with existing vendors and system via an open API.
Learn more about how SmartRecruiters boosts recruiter productivity by allowing recruiters to focus on recruiting rather than the platform.
The SmartRecruiters Talent Acquisition Suite
Find out more about how SmartRecruiters revolutionizes applicant tracking system functionality. Already have a legacy system in place? We also make it easy to replace your ATS.