Recruiting Software
Hiring Success Glossary
Recruiting Software Isn't What It Used To Be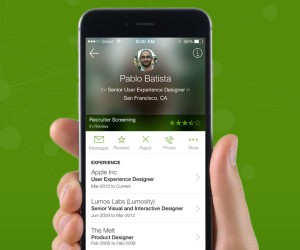 The process of recruiting has involved software for almost two decades now and yet that recruiting software has typically been of little use in actually assisting the process of recruiting. The primary category of recruiting software has been the traditional applicant tracking system. The traditional ATS sufficiently does as the name describes: tracks applicants, somewhat like supply chain software tracks inventory. Unfortunately, that addresses only a small part of the overall recruiting process and fails to meet the requirements of modern talent acquisition.
Recruiting Tools To The Rescue?
Because recruitment software like the legacy applicant tracking system fails to cover the broader needs of recruiting, a variety of recruiting tools have come into use as add-ons to the ATS. These include job posting, mobile apply, candidate relationship management, social recruiting, interview scheduling, analytics tools for recruiting metrics, and many more.
Recruiting Metrics Should Come from Recruiting Software
Many recruiting software platforms provide little in the way of integrated recruiting metrics. This has caused users to feed data into third-party analytics tools. While that can satisfy IT's standardization requirements, it often requires extra manual work for the talent acquisition team and HRIT support.
Next generation recruiting software, like the SmartRecruiters Talent Acquisition Suite, includes recruiting metrics natively. This offers three major advantages. First, ease-of-use and accessibility is maximized, because the recruiting analytics are in-line with the overall recruitment software user interface. Second, the relevance of the recruitment metrics is maximized, because the data is optimized for modern talent acquisition processes. Finally, there are no add-on licensing or subscription fees.
Convenience need not come at the cost of flexibility, and modern recruitment software platforms like SmartRecruiters also provide a robust RESTful API. This facilitates ease of integration of third-party analytics platforms like Tableau for organizations with very specific customization requirements.
Hiring Software Should Drive Hiring Success
The generational advance in recruiting software is focused on driving hiring success in the modern talent economy, as defined by well-accepted recruiting metrics such as time-to-hire, pipeline richness and velocity, candidate quality and reduced cost-per-hire.
The industry is witnessing the emergence of the Talent Acquisition Suite. These are end-to-end cloud-based systems that start with recruitment marketing and extend through the various aspects of collaborative hiring, with complete recruiting metrics built-in. A comprehensive Talent Acquisition Suite also includes an open recruitment services marketplace, so that third-party recruitment services can be productized for scalable integration, without requiring users to involve HRIT. Such services include job boards, background checks, candidate assessments and so on.
The good news for Talent Acquisition leaders is that this generational shift is now readily available to them, positioning them for hiring success in today's talent economy.