chapter eight
Conclusion
Congratulations! You've finished reading the Definitive Guide to Hiring Success. Through the course of these chapters, we examined the framework of our Hiring Success methodology, beginning with the principles of compelling candidate experience, engaged hiring managers, and productive recruiters. We then looked at the pillars supporting these principles—Talent Attraction & Engagement, Selection & Collaboration, and Management & Operating Model. Next, we looked at how the foundational elements of people, process, and technology lay the groundwork for the entire Hiring Success model, and how a holistic approach across these three areas results in successful, lasting business transformation. Lastly, we gave you the tools and knowledge you need to begin your own Hiring Success Journey.
At SmartRecruiters, we pride ourselves on being more than just a technology company. We are the Hiring Success company. Our mission is to help businesses attract, select, and hire the best talent for any role, on demand and on budget. That is Hiring Success, and we're committed to delivering it through our products, services, and partnerships.
The landscape for talent acquisition is changing, and much like businesses that embraced the innovations brought forth by industrial revolutions of the past, modern businesses that evaluate, strategize, transform, and optimize their practices today will be successful in the future.
Hiring Success is Business Success, and as the demand for quality talent exceeds the supply, top-performing companies will begin to ramp up their TA arsenal to ensure they come out on top. Will you be ready?
– Jerome Ternynck
Founder and CEO
SmartRecruiters, the Hiring Success Company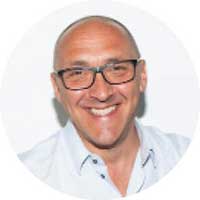 Take what you've learned in the Hiring Success guide to the next level at Hiring Succes 20 in San Francisco. Join the workshops and discussions with 1200+ TA leaders who are tackling the future of recruiting
If our methodology resonates with you, and you're interested in evaluating your organization's TA function, fill out the form below to let us know more about you and how you would like to improve your ability to achieve Hiring Success. We will follow-up with you if you qualify for a 2-hour evaluation & consultation with one of our Hiring Success consultants.