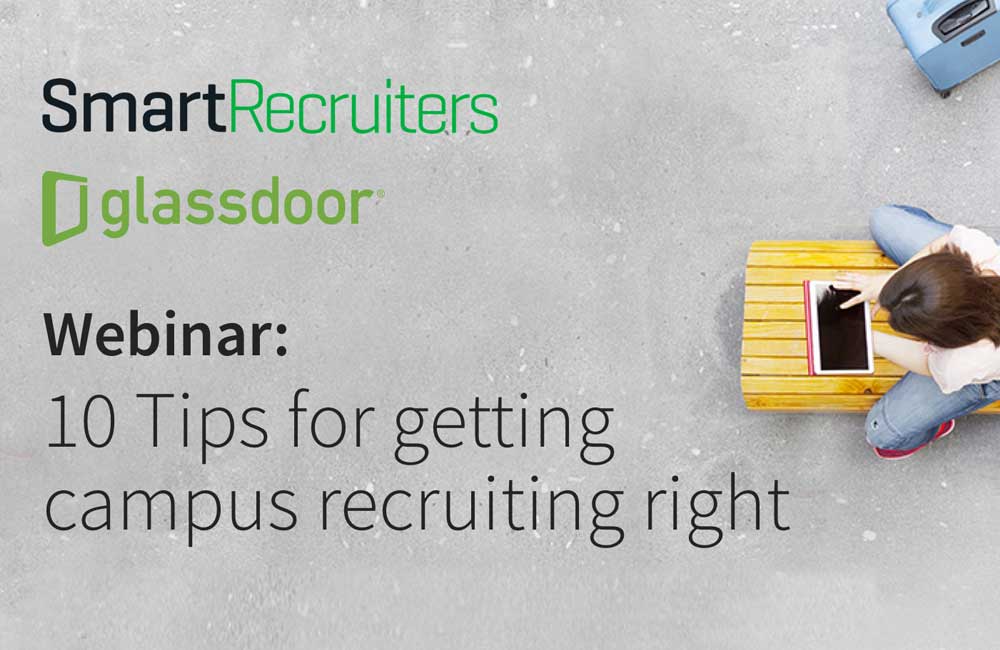 The first generation of true digital natives - Gen Z - is beginning to enter the workforce. And while some workplace needs remain universal, it's critical to understand the unique expectations and values of this unique talent pool.
To be successful, you need to lock down your strategy before you begin your recruiting efforts at colleges and other educational institutions. A rinse-and-repeat that's worked in the past will not work for this new wave of potential hires.
Glassdoor and SmartRecruiters will uncover the needs, wants and expectations of Gen Z.
In this webinar, you will learn:
How to create a plan for recruiting Gen Z candidates
How to get buy-in and support from recruiters and hiring managers
What tools and technology you need to source, track and hire college talent