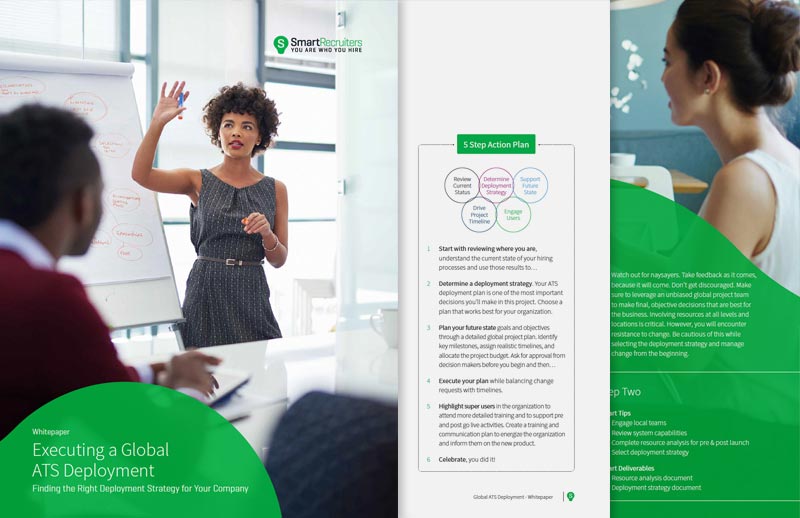 Congratulations! You've done the hard work to vet and select a new ATS. But, there are often many complexities that come with a global enterprise rollout. Don't worry, you're not alone. Global ATS rollouts require thought and many hard decisions, but we've got you covered.
This Global ATS Deployment Guide gives you the tools you need to successfully roll out an ATS - pre launch, during launch and post launch. Understand which of the four key deployment strategies are best for your organization:
Big Bang
Critical Few
World Tour
Simple Start
Learn more about how other companies have deployed their global ATS, while controlling for the expected and unexpected rollout changes.
Get the guide now!