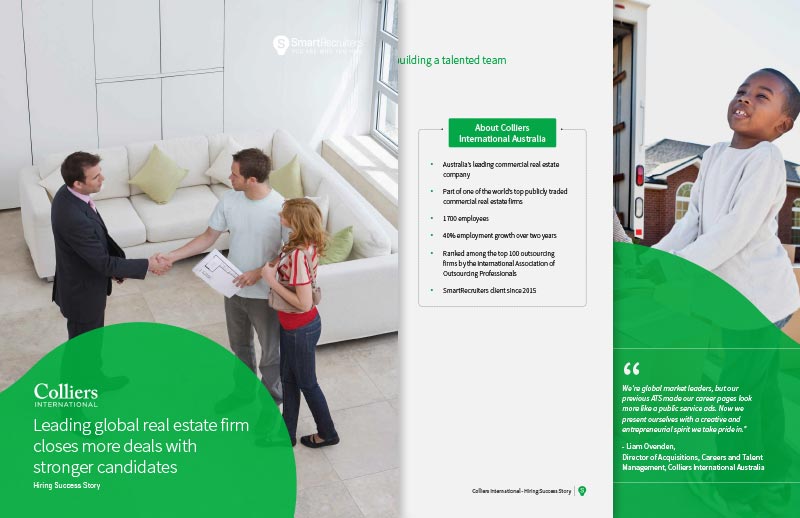 As one of the world's leading commercial real estate firms, Colliers International operates in 66 countries with 10,000 global employees. The Colliers International Australia group includes a team of more than 1700, which has grown more than 40 percent in the last two years.
To achieve that growth, the organization's leadership realized that it needed to eliminate the burden of using an outdated legacy ATS solution to meet its recruiting and hiring goals.
About SmartRecruiters
As a global leader in enterprise recruitment software, SmartRecruiters offers a cloud-based Talent Acquisition Platform that allows teams to attract, select, and hire the best talent. 4,000 companies worldwide rely on SmartRecruiters to achieve Hiring Success—including brands like Bosch, LinkedIn, Skechers, and Visa—using recruitment marketing, CRM, AI, ATS, and a marketplace of 600+ connected vendors all within one scalable platform.