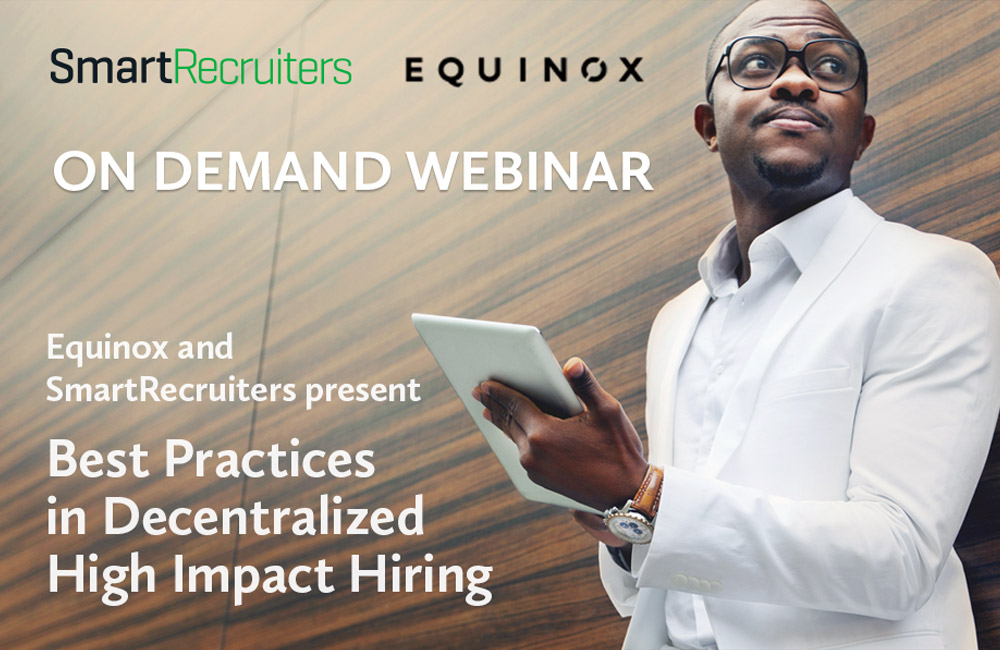 Talent acquisition continues to be one of the most complex areas of talent management. Hiring key, high-impact individuals in a decentralized model is a very specific, and very hard challenge. Organizations must handle a large volume of applications, and hire only the best. They must do so while avoiding inconsistency in employer brand, candidate experience, hire quality as well as the poor adoption of processes by dispersed employees.
Join Yannick Riveti, Director Field Recruiting from Equinox and Charlie Nelson, Head of Customer Success from SmartRecruiters as they share "Best practices in Decentralized, High Impact Hiring".
In this webinar we will learn:
How do we structure ourselves to deliver quality hiring services to our numerous business units and geographic locations?
What role should global HR play in assisting a local business unit to staff positions and how?
What tools and technology should we have in place to source, track and hire great talent?