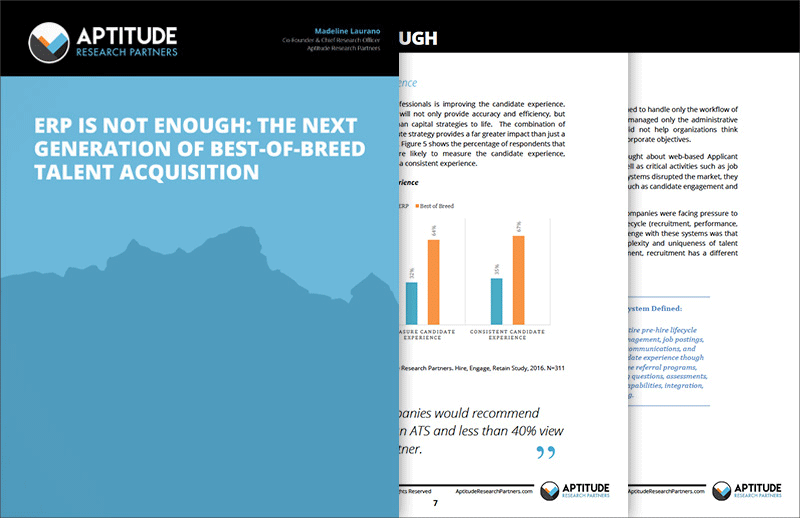 Frustrated with how your recruiting module gets in the way of great recruiting? You are not alone. New research from Aptitude Research Partners identifies why companies are making the strategic decision to move away from traditional ERP to best of breed talent acquisition solutions for their recruiting and hiring needs.
Download the report to learn:
How next-generation talent acquisition software differs from the traditional ATS
Why companies who choose best-of-breed talent acquisition software outhire their competitors
How you can build a business case to invest in a best-of-breed recruiting software
About SmartRecruiters
As a global leader in enterprise recruitment software, SmartRecruiters offers a cloud-based Talent Acquisition Platform that allows teams to attract, select, and hire the best talent. 4,000 companies worldwide rely on SmartRecruiters to achieve Hiring Success—including brands like Bosch, LinkedIn, Skechers, and Visa—using recruitment marketing, CRM, AI, ATS, and a marketplace of 600+ connected vendors all within one scalable platform.