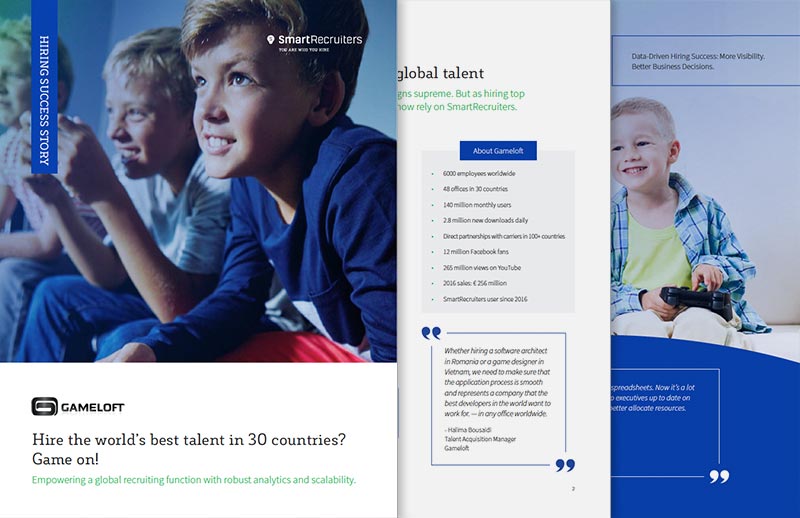 Taking charge of an enormous worldwide organization
With decentralized hiring teams across nearly every time zone, Gameloft balances the need for both standardized processes and local flexibility.
As the world's leading publisher of mobile and video games, Gameloft's products are downloaded by 3 million gamers every day — with more than one billion games downloaded in 2016 alone. In the past 18 years, the company has won more than a dozen high-profile awards and takes pride in its reputation for delivering an innovative, high-quality gaming experience.
About SmartRecruiters
As a global leader in enterprise recruitment software, SmartRecruiters offers a cloud-based Talent Acquisition Platform that allows teams to attract, select, and hire the best talent. 4,000 companies worldwide rely on SmartRecruiters to achieve Hiring Success—including brands like Bosch, LinkedIn, Skechers, and Visa—using recruitment marketing, CRM, AI, ATS, and a marketplace of 600+ connected vendors all within one scalable platform.