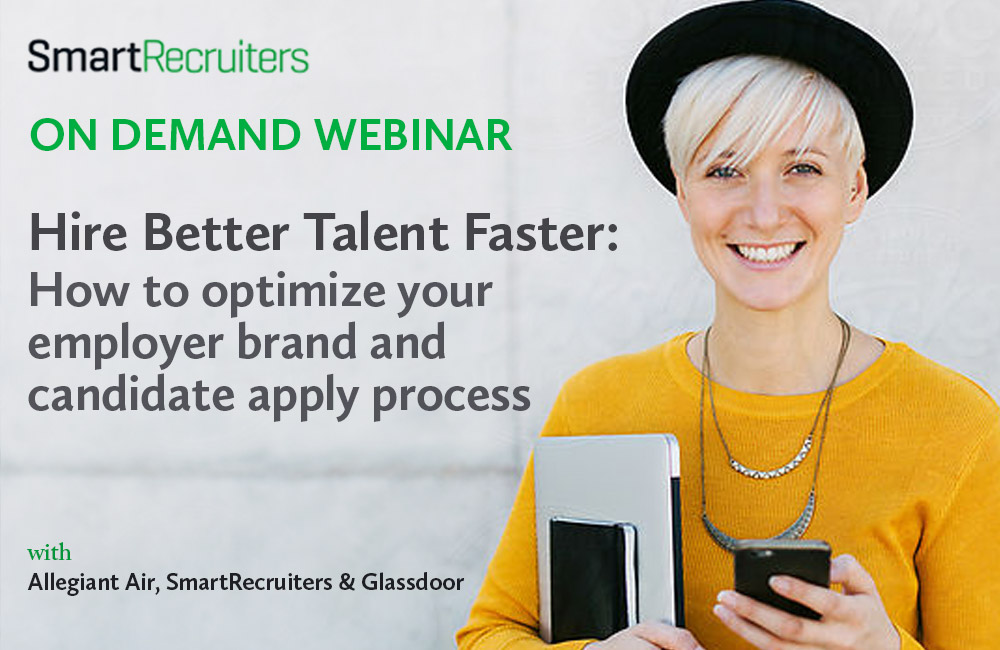 Recruitment strategies have changed as the power has shifted from the Employer to the Candidate. Recruiters today don't simply post an ad blindly and wait -- they cast a wide net, run experiments, and use tools to track and measure results. In the struggle to attract and retain the best candidates, Recruitment has transformed to mimic a Sales & Marketing function.
Modern Recruiters understand the importance of creating a compelling employer brand and providing an exceptional candidate experience in that it influences the attraction and retention of talent, exercises control over your company's public reputation, generates more referrals from current employees and engages passive candidates & encourages them to apply.
Join Rebecca Ahmed from Allegiant Travel Company, Bjorn Eriksson from SmartRecruiters and Kira Federer from Glassdoor as they discuss 'How to hire better talent faster'.
In this webinar we will learn:
How to create a compelling employer brand that inspires more candidates to consider your company

How to create an exceptional, efficient candidate experience

How to collect and use data to streamline your recruiting and increase applications