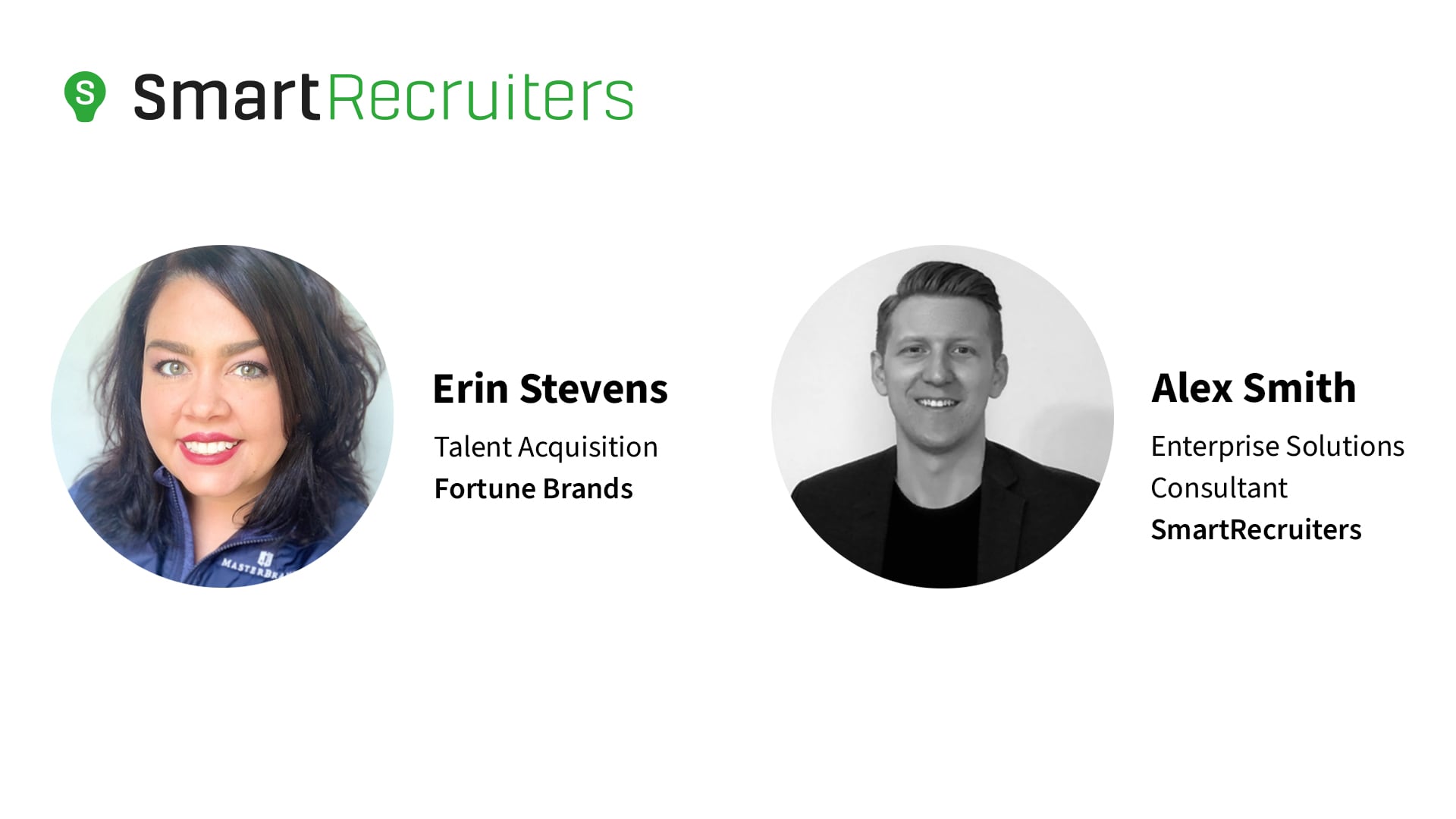 Is your legacy applicant tracking system holding you back? In today's scalding job market, modern features such as built-in recruitment marketing, AI, and predictive analytics are must-haves in an effective talent strategy.
This on-demand webinar will give you insight into the key features that are missing from legacy systems, and how SmartRecruiters has built a Modern Talent Acquisition Suite to innovate and evolve in an ever-changing talent landscape.
Hear from Fortune Brands, who made the switch from a legacy ATS to SmartRecruiters, and decreased time to apply by 75%. Learn more about what prompted their switch, why they selected SmartRecruiters, and the success they've seen since they became a customer.
About SmartRecruiters
As a global leader in enterprise recruitment software, SmartRecruiters offers a cloud-based Talent Acquisition Platform that allows teams to attract, select, and hire the best talent. 4,000 companies worldwide rely on SmartRecruiters to achieve Hiring Success—including brands like Bosch, LinkedIn, Skechers, and Visa—using recruitment marketing, CRM, AI, ATS, and a marketplace of 600+ connected vendors all within one scalable platform.