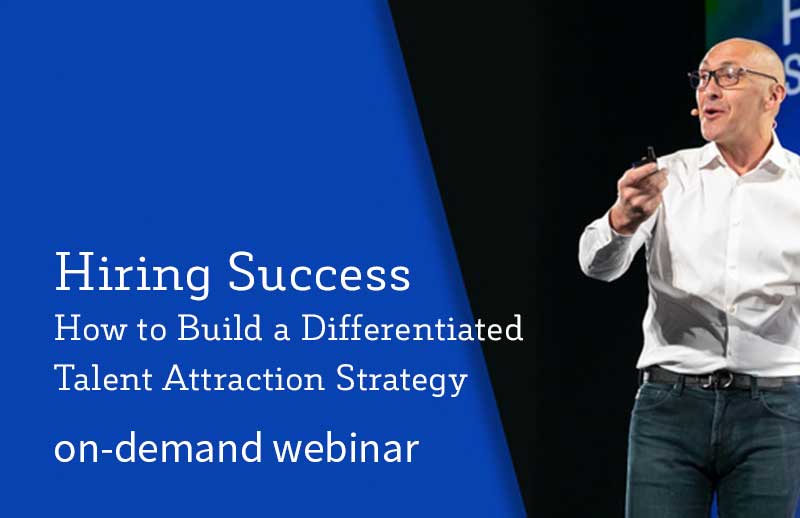 77% of CEOs see failure to consistently hire great talent on-demand as the biggest threat to their business. In other words, in a job market driven by an expanding skills gap, dropping tenure, the rise of the gig economy, globalization and ever-increasing job complexity, the ability of businesses to hire the best talent for any role, on-demand and on budget becomes their biggest competitive advantage.
That ability is what we call Hiring Success. And we have not only found the recipe to achieve Hiring Success, but we are also willing to share it.
To kick your 2020 Talent Acquisition strategy off right, watch on-demand our very special webinar with Jerome Ternynck, CEO & founder of SmartRecruiters, and chief architect of the Hiring Success methodology.
We'll cover:
The fundamentals of the Hiring Success methodology, its metrics, and objectives
Building a sound hiring strategy using the Talent Scarcity <> Impact framework
See Hiring Success in action with best-practice examples from Jared Best, former TA Lead at Abercrombie & Fitch
About SmartRecruiters
As a global leader in enterprise recruitment software, SmartRecruiters offers a cloud-based Talent Acquisition Platform that allows teams to attract, select, and hire the best talent. 4,000 companies worldwide rely on SmartRecruiters to achieve Hiring Success—including brands like Bosch, LinkedIn, Skechers, and Visa—using recruitment marketing, CRM, AI, ATS, and a marketplace of 600+ connected vendors all within one scalable platform.