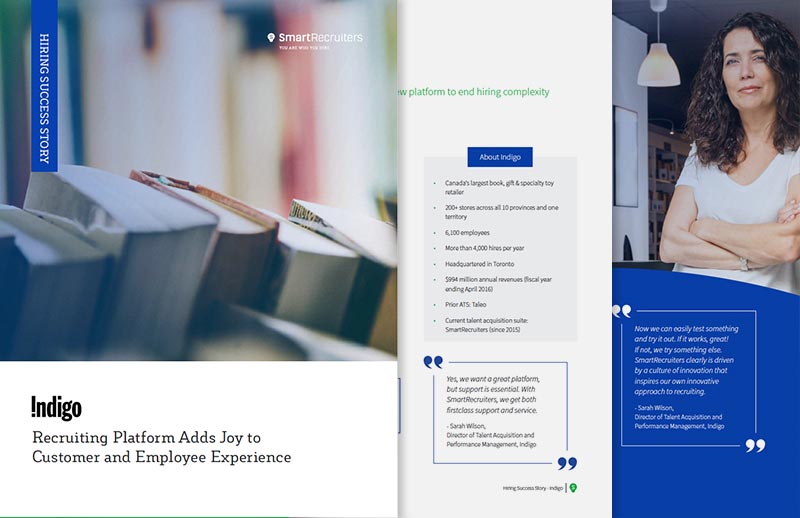 With a decentralized hiring model, Indigo discovers how SmartRecruiters turns cumbersome processes into a streamlined workflow across 200+ stores.
As Canada's largest book, gift, and specialty retailer, Indigo operates 89 superstores and 124 smaller stores across all ten provinces and one territory, plus an online store. Headquartered in Toronto, the company employs more than 6,000 people and makes more than 4,000 hires per year, operating under a decentralized hiring model.
About SmartRecruiters
As a global leader in enterprise recruitment software, SmartRecruiters offers a cloud-based Talent Acquisition Platform that allows teams to attract, select, and hire the best talent. 4,000 companies worldwide rely on SmartRecruiters to achieve Hiring Success—including brands like Bosch, LinkedIn, Skechers, and Visa—using recruitment marketing, CRM, AI, ATS, and a marketplace of 600+ connected vendors all within one scalable platform.