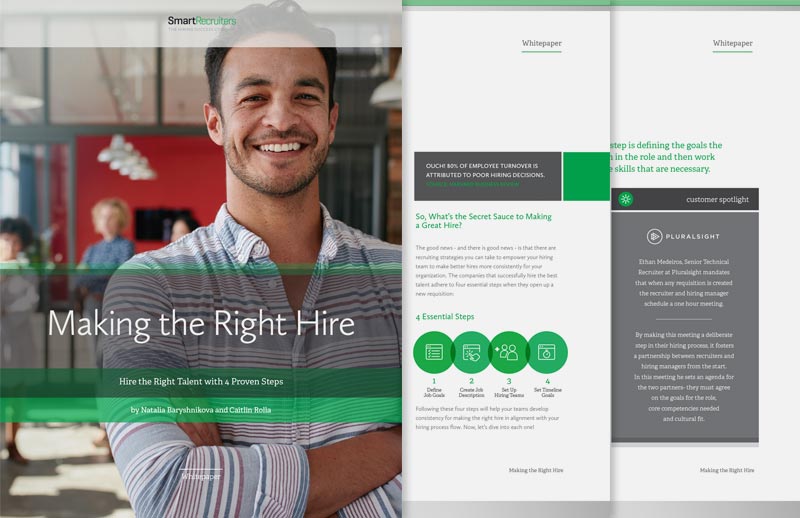 The single most important differentiator when it comes to winning in the talent economy is hiring the right people - plain and simple. Yet, despite all the best recruiting efforts companies may still find it challenging to recognize what makes a great hire and how to recruit them to their organizations. Good news - we've got you covered. Download this whitepaper to learn how to:
Define competencies that map to your organizational goals

Build relevant and compelling job ads

Train and prepare your hiring teams to select better candidates

Track key hiring metrics to increase quality of hire
Follow these 4 proven steps on how to hire great candidates - and see your quality of hire soar!