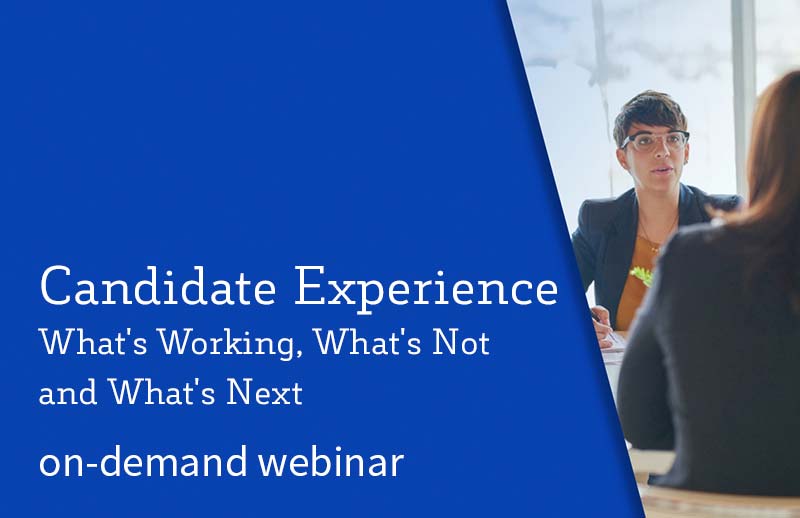 Candidate Experience is more important than ever, and one of the biggest differentiators for companies looking to attract, hire and retain the best talent. ConveyIQ, Glassdoor, and SmartRecruiters present you the webinar"Candidate Experience: What's Working, What's Not and What's Next", where our panel of talent acquisition leaders will share how they are addressing Candidate Experience at their companies.
We have assembled an awesome panel of speakers to share what's really working at their company, what metrics they are tracking to measure success and what the future of Candidate Experience looks like.
Moderated by Craig Fisher, you will hear from:
Vanessa Huber - Talent Acquisition Advisor, SMART Technologies
Kelsey Gibson - Manager, Talent Acquisition & Immigration, SMART Technologies
Fabienne Walsh - Global Assessment Leader, Intuit - Sarah Wilson - Head of People, SmartRecruiters
About SmartRecruiters
As a global leader in enterprise recruitment software, SmartRecruiters offers a cloud-based Talent Acquisition Platform that allows teams to attract, select, and hire the best talent. 4,000 companies worldwide rely on SmartRecruiters to achieve Hiring Success—including brands like Bosch, LinkedIn, Skechers, and Visa—using recruitment marketing, CRM, AI, ATS, and a marketplace of 600+ connected vendors all within one scalable platform.