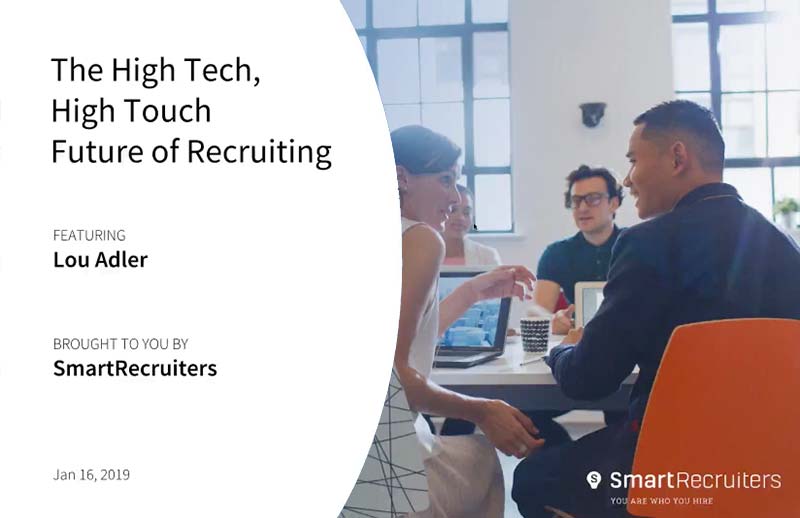 Attendees are in for a fascinating glimpse of how Lou embeds his Performance-based Hiring methodology by leveraging the power and flexibility of the SmartRecruiters Talent Acquisition Suite. The webinar will tie it all together – the past, present and future of "High Tech, High Touch" recruiting.
Key Topics Covered:
Using SmartRecruiters to build an end-to-end Performance-based Hiring process
Why you must shift to a "Performance Qualified" selection process to attract and hire more diverse and high potential talent
How to use metrics to control bias, increase interviewing accuracy, improve productivity and increase quality of hire
The one thing recruiters must do to become trusted partners with their stakeholders and candidates
About SmartRecruiters
As a global leader in enterprise recruitment software, SmartRecruiters offers a cloud-based Talent Acquisition Platform that allows teams to attract, select, and hire the best talent. 4,000 companies worldwide rely on SmartRecruiters to achieve Hiring Success—including brands like Bosch, LinkedIn, Skechers, and Visa—using recruitment marketing, CRM, AI, ATS, and a marketplace of 600+ connected vendors all within one scalable platform.