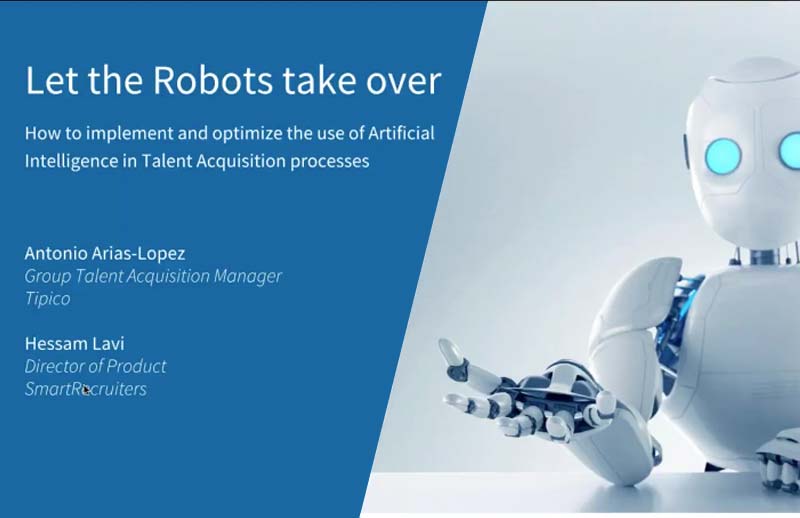 Artificial Intelligence (AI) is already changing the way we hire - and it won't go away. For talent acquisition leaders, the time to be amongst the first adopters and reach their organisations' hiring goals is now.
Join Antonio Arias-Lopez, Group Talent Acquisition Manager at Tipico, and Hessam Lavi, Director of Product at SmartRecruiters, as they discuss:
The challenges of talent acquisition for global high-growth organizations
The opportunities Artificial Intelligence offers to automate and optimize talent acquisition processes
How to seamlessly implement AI functionality in your recruitment processes
How to optimize the use of your AI tools
About SmartRecruiters
As a global leader in enterprise recruitment software, SmartRecruiters offers a cloud-based Talent Acquisition Platform that allows teams to attract, select, and hire the best talent. 4,000 companies worldwide rely on SmartRecruiters to achieve Hiring Success—including brands like Bosch, LinkedIn, Skechers, and Visa—using recruitment marketing, CRM, AI, ATS, and a marketplace of 600+ connected vendors all within one scalable platform.