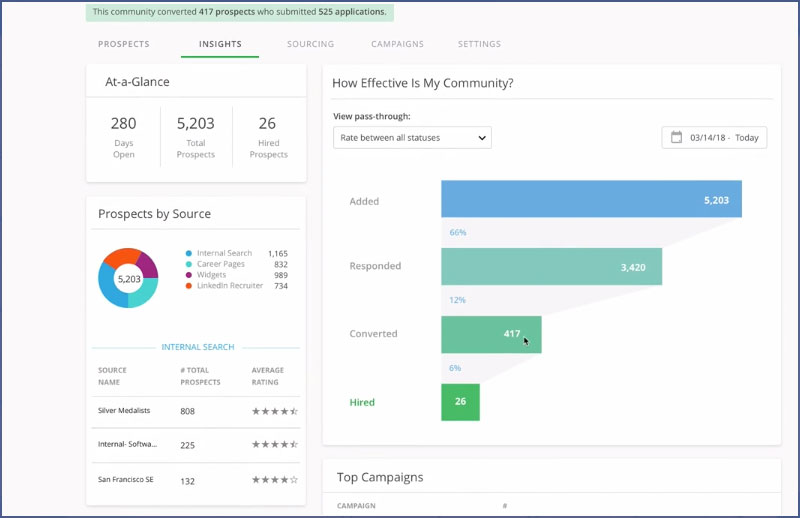 SmartCRM by SmartRecruiters enables hiring teams to build amazing talent pools of qualified and engaged candidates, ahead of demand and natively integrated into your SmartRecruit Talent Acquisition Suite.
Easily create, manage, and nurture personalized talent communities using advanced CRM functionality. Now, your team can proactively build brand awareness while engaging with qualified talent, shaped around specific hiring needs, skills sets, or future demands, to expedite sourcing efforts.
Seamless Experience. Less Spend. Faster Conversion. That's SmartCRM.
About SmartRecruiters
As a global leader in enterprise recruitment software, SmartRecruiters offers a cloud-based Talent Acquisition Platform that allows teams to attract, select, and hire the best talent. 4,000 companies worldwide rely on SmartRecruiters to achieve Hiring Success—including brands like Bosch, LinkedIn, Skechers, and Visa—using recruitment marketing, CRM, AI, ATS, and a marketplace of 600+ connected vendors all within one scalable platform.