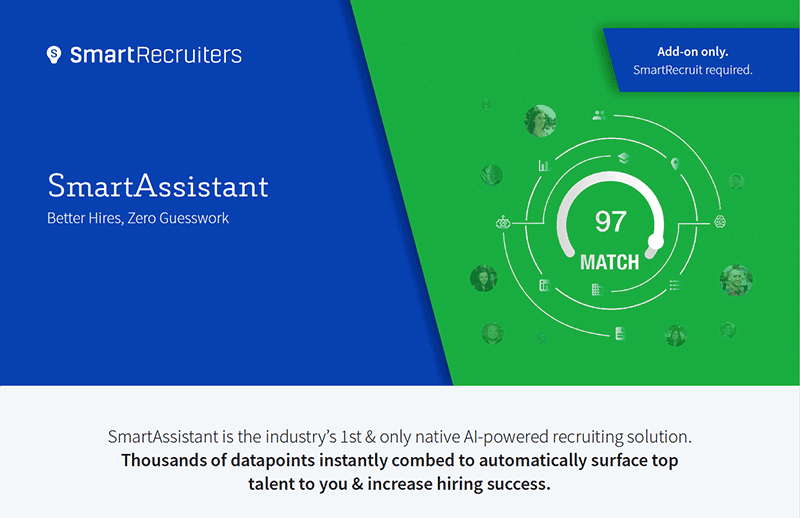 SmartAssistant is the industry's 1st & only native AI-powered recruiting solution.
Thousands of datapoints instantly combed to automatically surface top talent to you & increase hiring success.
Increase productivity with rapid automated applicant screening
Boost discoverability of internal & external candidates
Engage candidates easily with workflow automation
Accelerate team diversity while reducing biases
Learn more by downloading the SmartAssistant product sheet.
About SmartRecruiters
As a global leader in enterprise recruitment software, SmartRecruiters offers a cloud-based Talent Acquisition Platform that allows teams to attract, select, and hire the best talent. 4,000 companies worldwide rely on SmartRecruiters to achieve Hiring Success—including brands like Bosch, LinkedIn, Skechers, and Visa—using recruitment marketing, CRM, AI, ATS, and a marketplace of 600+ connected vendors all within one scalable platform.