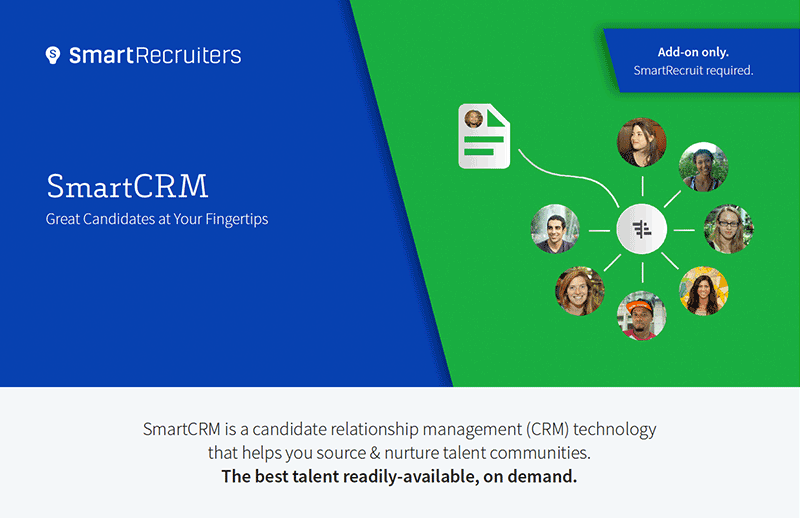 SmartCRM is a candidate relationship management (CRM) technology that helps you source & nurture talent communities.
The best talent readily-available, on demand.
Eliminate lag time from reactive recruiting
Access engaged, qualified talent on-demand
Improve conversion of great candidates
Reduce spend on outbound recruitment marketing and ads
Learn more by downloading the SmartCRM product sheet.
About SmartRecruiters
As a global leader in enterprise recruitment software, SmartRecruiters offers a cloud-based Talent Acquisition Platform that allows teams to attract, select, and hire the best talent. 4,000 companies worldwide rely on SmartRecruiters to achieve Hiring Success—including brands like Bosch, LinkedIn, Skechers, and Visa—using recruitment marketing, CRM, AI, ATS, and a marketplace of 600+ connected vendors all within one scalable platform.