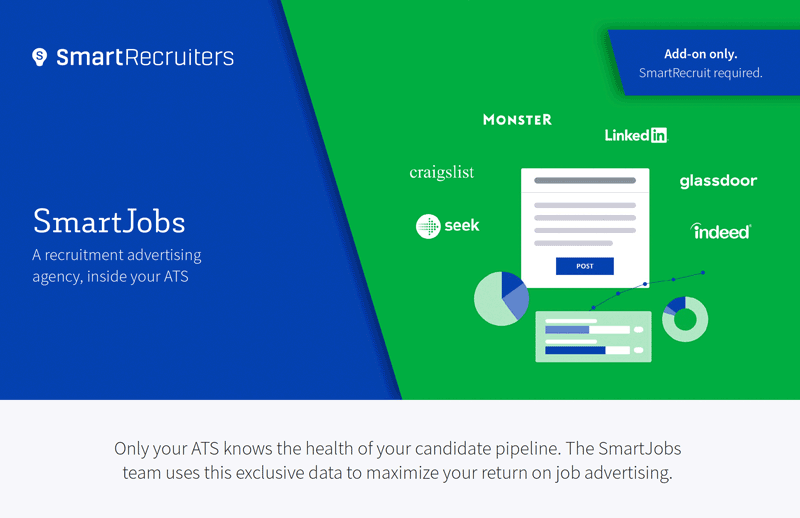 SmartJobs is an intelligent job advertising platform that uses programmatic technology to reach the right candidates in the right place, at the right time.
Automated job distribution
Increased reach & candidate pipeline
Real-time campaign optimization
Better recruiting ROI
Learn more by downloading the SmartJobs product sheet.
About SmartRecruiters
As a global leader in enterprise recruitment software, SmartRecruiters offers a cloud-based Talent Acquisition Platform that allows teams to attract, select, and hire the best talent. 4,000 companies worldwide rely on SmartRecruiters to achieve Hiring Success—including brands like Bosch, LinkedIn, Skechers, and Visa—using recruitment marketing, CRM, AI, ATS, and a marketplace of 600+ connected vendors all within one scalable platform.